Pope Francis noted that we are beginning the month dedicated to the Sacred Heart.
Pope Francis on June 1, 2022, noted that this month is traditionally dedicated to the Sacred Heart of Jesus.
While this devotion is rooted in Scripture and has developed over the centuries, it became widespread after revelations to St. Margaret Mary Alacoque in the 17th century.Pope Pius XI believed the devotion was the "sum of all religion" and provided a key to the virtuous life.
Pope Francis gave something of a summary of the devotion at the end of today's general audience, in greetings to Polish pilgrims.
The Sacred Heart is "source of love and peace," he said.
"Open yourselves to this love and take it 'to the ends of the earth,' giving testimony of the goodness and mercy that flow from the Heart of Jesus," the Pope invited.
He said that his appeal is especially directed to youth, who in these days will be gathered in Lednica, Poland. This spot is regarded as the place where Poland was baptized, as Mieszko I accepted Christianity there in 966. Young people gather there for a festival that includes a night pilgrimage.
See pictures from Aleteia's Polish edition, of the gathering in 2020: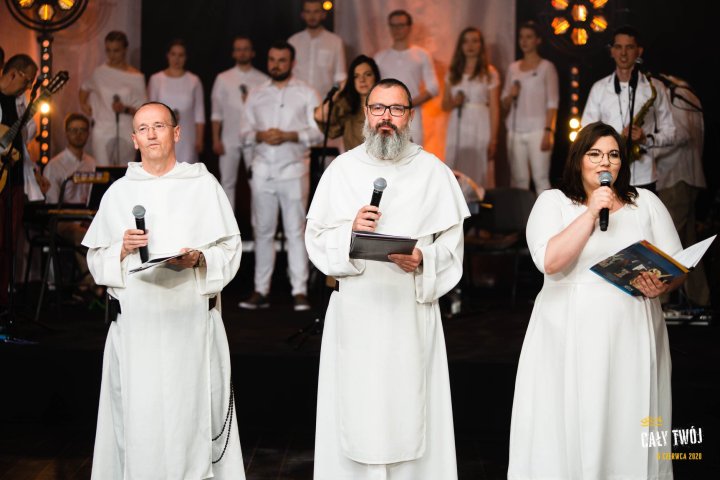 Launch the slideshow