Here's how I approach preventing what I like to call "losing myself in the shuffle."
I'm a mom. This is ingrained in every part of my day, from the telltale whiff of another stinky diaper to the incessant question "What does this mean, mom?" or the inarticulate grunts and screeches of a toddler who can't talk yet.
I'm also a wife. I have the privilege and cross of sharing all of my life with another human being in an intimate and permanent way. I absolutely believe that being a wife and mom is the most important role and vocation that I have, and that it deserves the majority of my time and attention 24/7.
But sometimes I wonder if I'm letting my responsibilities consume me too much. Am I slowly growing resentful during the daily grind but refusing to address it? Or am I using my motherhood and marriage as a shield and crutch to prevent me from working on myself or growing in my spiritual life?
I have had to think about these questions and answer them in a serious way. Here's how I have approached preventing what I like to call "losing myself in the shuffle."
First, I had to figure out what's important to me.
Here's a question that helped me discern. If my kids and husband died in a car accident tomorrow, what would still be important to me and what would I do?
For starters, I know that I would still have work to do in my prayer life. My relationship with God is the most important one in my life, and so I would have to continue to prioritize my time with Him as I do now.
Philippe Lissac | Godong
Secondly, I know I'd want to continue to develop my friendships. I definitely want and need support from other women right now as a wife and mom; I needed support when I was single and had no kids; and I know that whatever happens in my life going forward, I want other people to experience and share life with. Carving out time to spend building relationships is vital to my well-being and my identity. 
Next, I try to explore and make time for my interests. Right now, I'm in a good groove, and have found concrete ways to explore my interests every month.
I love reading, and I'm part of a book club that meets monthly. I'm able to use some of my gifts as a volunteer for a crisis pregnancy center, and I'm discerning with a lay community of Carmelites that also meets monthly. Additionally, I'm part of a small group of women who want to grow in virtue and holiness and we meet weekly together.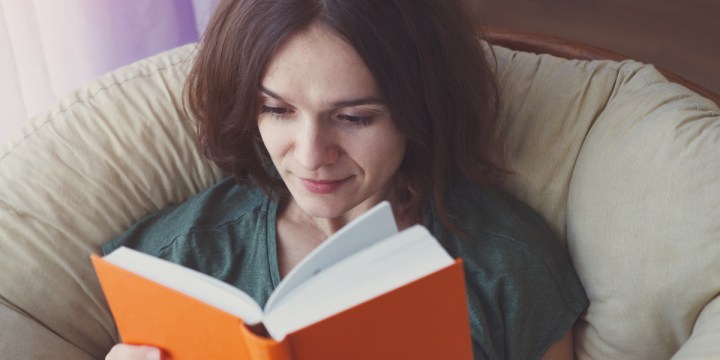 Alina Kruk | Shutterstock
This means that at least once a week, I have some way to explore my interests, and make stronger connections and friendships with people who share my desires and goals. I didn't get to this place overnight, and it meant putting myself out there a lot—joining groups where I was the new person, or even starting or hosting groups when there was a need. 
Additionally during this process, I figured out how much I needed to communicate what I desire. I could not do all of this without my husband's support. Throughout our marriage, we have been able to better recognize what the other person needs. In learning to communicate, albeit brokenly and slowly over time, we have a better understanding of what kind of time and interactions help us stay refreshed and recharged.
I am more introverted, and have learned better how to identify and communicate when I'm overwhelmed and need to take a break from get-togethers and activities. I try to be ready to watch the kids when he has opportunities to spend time with friends and explore his interests. And likewise, he makes sure that I am able to get out of the house when I need to. 
I've put in some time and energy thinking through who I am and what I need. I've scheduled time, and gone out of my comfort zone. There's always more work to be done, certainly. But, the effort has been worth it, and with a good support system and by God's grace, I feel like I am more fully myself than ever.