Father's Day is coming up quickly, and we've got you covered with the finest products for a Catholic dad in your life.
Whether you need a gift for your dad, husband, grandpa, brother, or any man you love, you've come to the right place. We've got Father's Day covered with the perfect gifts for the Catholic man in your life.
For the man who prioritizes his Bible reading
KINDRED publishes modern, beautiful presentations of biblical books. They're so visually appealing that he'll easily pick up these books and soak in some of God's Word as he goes about his day.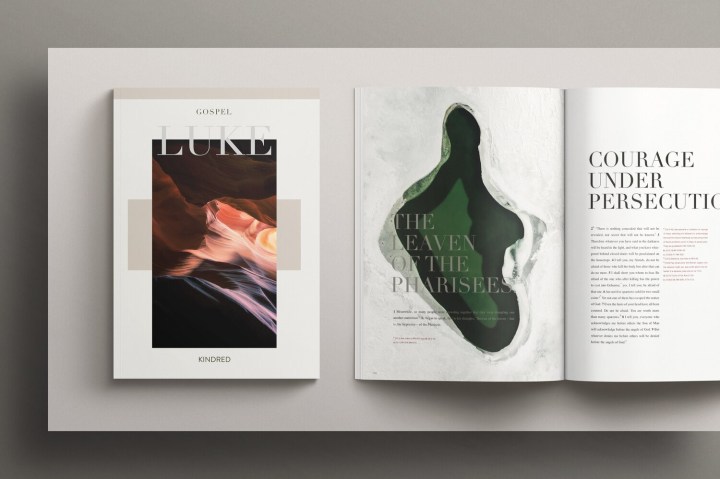 KINDRED
For the man with a sense of style 
The only thing better than colorful and lighthearted Catholic socks from Sock Religious? Matching daddy-kid socks! Grab a pair of matching socks for a really fun gift they'll both love and will wear to Mass every single Sunday. (We're partial to the St. Michael set!)
For the man who loves grilling, hiking and being outdoors 
These shirts from Brick House in the City are on-trend and handsome, and offer a subtle nod to his faith while he's on the trail or at the cook-out. If he's the grill master, don't miss this chef's apron featuring one of the most epic saint quotes of all time. We're clicking "Add to cart!"
For the man who likes to pray on the go
These Rugged rosaries are the perfect gift. It's a powerful reminder that the Rosary can be a "spiritual weapon" of prayer.
For the dad who makes prayer a priority in his life
The Traditional Walnut Palmcross is a unique and meaningful symbol to "grasp" and "feel" comfort and peace. It's just right for use during personal prayer as a tangible symbol of Christ's presence in our lives. You can have it personalized, too!
For the bearded man, or any man who needs nice personal care products
Catholic Balm Co. offers chrism-scented beard oil and many other luxurious Catholic-themed personal care products. Time to update that random drugstore product he's still using. You can find something here for every man.
For the man who enjoys a cigar for celebratory occasions
Peter Bond, a Catholic husband and father of 10, has been in the premium cigar business for 27 years and has lovingly developed Regina Cigars, his own line of hand rolled cigars that  transmit the beauty of our Catholic Faith. He consulted with over 10 priests to get input on the project and he has produced perhaps one of the most unique evangelization tools you've ever seen.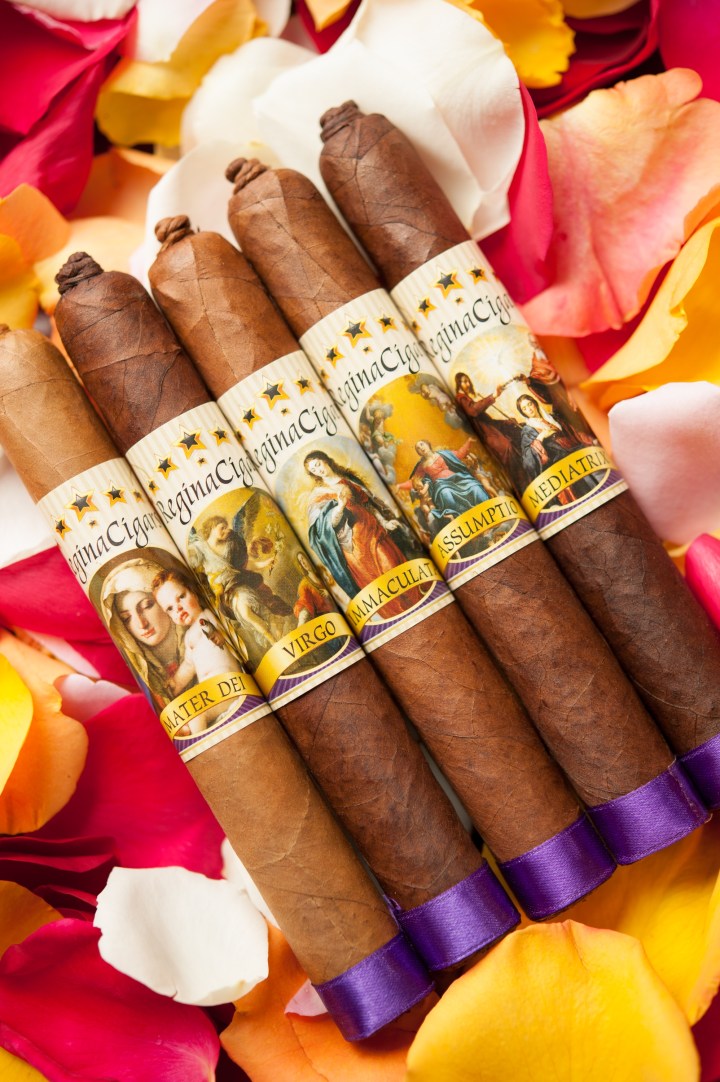 Regina Cigars

The cigar bands are themed after the 5 Marian Dogmas, St. Joseph, the Holy Family, the Archangels and in honor of Traditional Marriage. There are even blends in honor of G.K. Chesterton, Blessed Pier Giorgio Frasatti and Pope St. Pius X, all of whom were famous Catholics known for their enjoyment of handmade cigars. On the inside of each cigar band there is a prayer, quote from a saint, or an ancient Marian hymn that corresponds to the artwork on the front of the bands. 

Bond is

attempting to evangelize out to the margins by reaching folks in a fresh and unexpected way

. He explains that his efforts are not about using our Faith to sell cigars, but using cigars to sell our Faith. Learn more here. A portion of the proceeds goes to help fund an orphanage in Honduras. 
For the man who takes ownership of his life
The Monk Manual planner is designed to bring the timeless wisdom of monastic living into everyday life. It'll help him more closely with God every day of his life.
For the man who enjoys the heck out of his daily coffee
You're in luck! There are several great Catholic coffee companies including Mystic Monk, Guadalupe Roastery, and Catholic Coffee. A coffee subscription is a great outside-the-box gift and all are sure to be delicious!
This list was prepared in part with the sponsorship of Regina Cigars, Palmcross, and KINDRED.