Freedom is necessary to follow Jesus.
What can God do in your life with one Bible verse a day?
Subscribe to Aleteia's new service and bring Scripture into your morning:
Just one verse each day.
Click to bring God's word to your inbox
The Gospel of this Sunday is Łk 9:51-62
1 Jesus' honesty
"Foxes have dens and birds of the sky have nests but the Son of Man has nowhere to rest his head," Jesus says of himself. We find the answer to why this is so in today's Gospel.
2 Key words
Jesus resolutely determined to journey to Jerusalem.
Literally the text says that Jesus "made his face steadfastly set." This is a Semitic way of expressing that someone has made a final decision. For Jesus, it means a decision to do God's will and save people through his passion, death, and resurrection in Jerusalem. Everything else was placed below this aim in Jesus' life. Love for every person urged Him on.
But they would not welcome him [in Samaria] because the destination of his journey was Jerusalem.
The Samaritans held that the only place of divine worship was on Mount Garizim in Samaria, and the Jews claimed it was in Jerusalem. Hence the unfriendliness, which was not directed personally at Jesus, but was the result of the ongoing conflict.
To another he said, "Follow me." But he replied, "Lord, let me go first and bury my father."
Freedom is necessary to follow Jesus. Today's Gospel speaks of three kinds of freedom: freedom from comfort, freedom from material things, and freedom from "looking back." 
One person asked to follow Jesus, but he said nothing when he was told that "the Son of Man has no place to lay his head." 
The second wanted to bury his father first. Some commentators explain that what he really wanted was to inherit some property first, after his father's death, and then he could follow Jesus. 
The third person wanted to say goodbye to his family and loved ones first. This is reminiscent of the calling of Elisha, who asked to be able to say goodbye to his parents. Elijah agreed to this request and told him to return quickly. Jesus' response is different. Why? Jesus is greater than the Old Testament prophets and his mission is more important. So, greater should be the commitment of his disciples. Jesus says plainly: Those who want to follow him should do so unconditionally. 
3 Today
Today's Gospel shows Jesus' love for every person. He does everything for others, not for himself. At the same time, he is honest in saying that whoever wants to follow him should do like him. Love for each person and inner freedom are two conditions of following Jesus.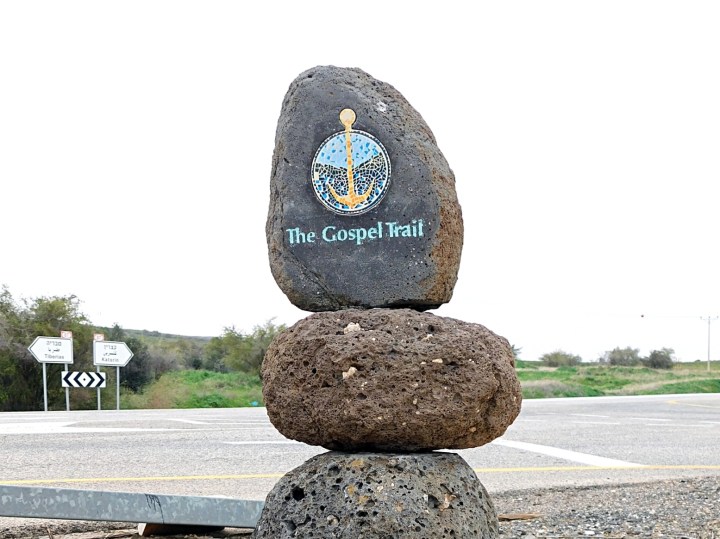 Launch the slideshow