Dolores Hart acted in movies with great American stars before she chose a secluded life in a convent.
Dolores Hart chose to live a secluded life in a Benedictine convent after a life in the spotlight of Hollywood.
Born in 1938 in Chicago, she played roles in movies with great American stars such as Marlon Brando and Elvis Presley, and worked for famous producers, including Alfred Hitchcock.
It was during a film shoot that she had the chance to talk with Pope John XXIII, an encounter that gave her the desire to enter religious life.
Hart grew up in the Catholic faith. Her prayer life never waned despite her many activities in Hollywood: before filming, she often went to 6 a.m. Mass.
During this period, she also found a soothing place to recharge her batteries between shoots and to breathe in the midst of the whirlwind of the spotlight — a convent of Benedictine nuns in Connecticut.
Indeed, the star attributes her success to her piety. As Elvis Presley's co-star in the films Loving You and King Creole, she also appeared alongside Marlon Brando and other names we still recognize today. She participated in no less than 10 films in five years.
Clare of Assisi, a key role
In 1961, during the shooting of the film Francis of Assisi, Hart met Pope John XXIII. When she introduced herself as the actress playing the role of St. Clare of Assisi, the pope replied: "No, you are Clare." This exchange deeply marked the actress who saw it as a sign to change her life and get closer to her religious ideal.
After her trip to Rome, despite this epiphany, she returned to her life as a movie star.
At that point, Hart was in a relationship that seemed destined to lead to marriage. But two years later, in 1963, she abruptly broke off the engagement a few months before the wedding date. That same year, at the age of 24 and to the surprise of everyone, she entered the Benedictine convent in Connecticut where she had visited so many times before.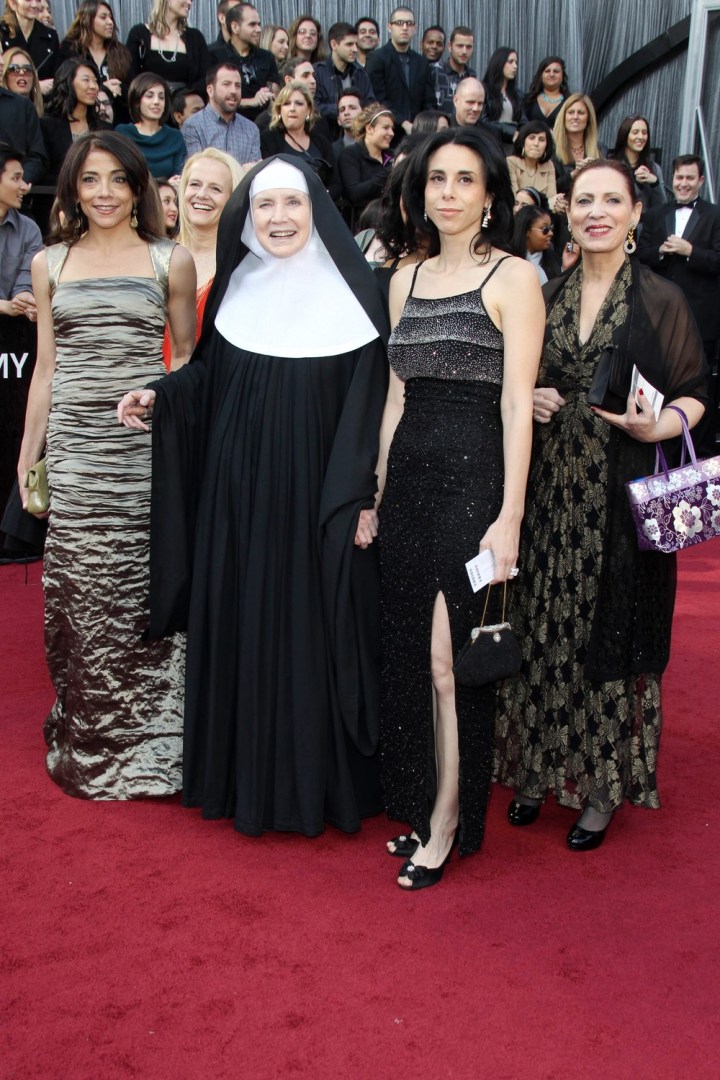 FaceToFace/REPORTER
It was only after 43 years of religious life, in February of 2012, that Sister Dolores (now Mother Superior of Regina Laudis Convent) returned to Los Angeles for the Oscar presentation of God Is the Bigger Elvis, a documentary about her life nominated in the short film category.
Clearly, Dolores Hart will remain committed to the world of film for the rest of her life, bearing witness to her faith and inspiring those who seek true beauty.