Even kids who groan about religious content love this radio drama, which is perfect for long afternoons or summer road trips.
If you've got kids, you've probably heard a few kids' podcasts over the years. But you've never heard one like Saints Alive, and it's absolutely worth the listen.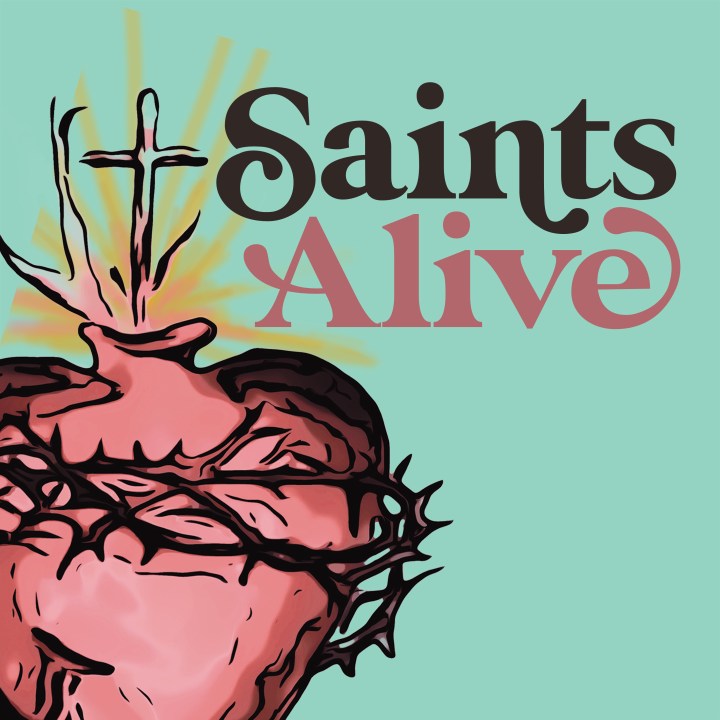 Saints Alive
The episodes tell the stories of various Catholic saints, but what really makes them special is that the stories are told in the form of a theater play, with different voices for each character and exciting action and drama.
Saints Alive sounds like an old-school radio drama, and that makes it seriously fun to listen to. It also has a fascinating origin story. 
The podcast's co-founder and head writer, Melissa Dee, is a pediatric nurse. Her work as a nurse sparked the passion she has for this podcast. 
"During my time working on the Pediatric Unit, there was a child admitted nearly every week for self harm or an attempt to end his or her life," Dee told Aleteia. "Most were largely influenced by social media or some sort of 'entertainment' that glorified evil." 
Seeing this changed Dee and left her with "a drive to reach kids with the love and truth of Christ." 
Her husband is an actor and filmmaker, and his understanding of mass entertainment strengthened her conviction. She said, "While I saw the effects, my husband saw the garbage being churned out of Hollywood. This is our response to the urgent need for God in the minds and hearts of children being manipulated by our culture."
Dee and her team bring incredible professionalism, thoughtfulness and care to creating each episode of Saints Alive. Each episode takes over 100 hours to create, and every bit of that work shows in the incredible quality of the episodes.
I'll add the strong endorsement of my own four children: Usually they groan if I turn on anything religious to listen to in the car, but they loved Saints Alive and asked to listen to more episodes.
I enjoyed listening to Saints Alive myself, just as much as my kids did! And I especially liked learning about the story behind it. Here's my conversation with Melissa about Saints Alive.
I really love the "radio drama" format with the dialogue and different voices. It's such a fun listen! What inspired you to take this approach, and how do you put together the episodes?
We knew we wanted to engage our audience in a way that hadn't been done before, and also wanted them to have the opportunity to step away from a screen! It takes 100 hours to create each episode: 50 hours of research and writing for each script and then 50 hours of editing it all together with music, sound effects and voices. We owe so much to our incredible network of voice actors that make this possible. We have between 15-20 actors in each episode and they truly make the saints come to life! 
How do you choose which saints to feature?
We release episodes surrounding the feast day of a saint, and listen to our audience with highly requested saints. That being said, it's hard to choose from so many! Ultimately, we truly feel the guidance of the saints through all of this and often feel like they pick us! 
What's the most important thing to know about Saints Alive?
This podcast really allows you to enter into the lives of the saints in an unforgettable way. We're committed to historically accurate, high quality content and our goal is to help raise up the next generation of saints. 
And though we're geared towards kids, we have listeners young and old loving Saints Alive, so if you haven't yet, give it a try! You can find us on any podcast platform or at our website.