The king told the abbot this beautiful spot was "a worthy valley for a monastery of your order."
The Royal Monastery of Santa Maria de Valldigna, in the town of Simat de la Valldigna, was founded in 1298 by King Jaume II "the Just," who entrusted both the building and the surrounding valley to the Cistercian Order.
Tradition states that when Jaume II went through this valley, after finishing a military campaign further south, he was impressed by its beauty. Turning to the abbot of the Cistercian monastery of Santes Creus, who was accompanying him, he said: "A worthy valley for a monastery of your order." The abbot replied: "A worthy valley!"Digna is the Valencian (and Castilian) word for "worthy"; hence, Valldigna, "the worthy valley."
Shutterstock
Be that as it may, the truth is that in 1298 the king allowed the foundation of new Cistercian monastery in the valley. Twelve monks from the monastery of Santes Creus would live and work there. Because of the extension and exceptional fertility of the lands entrusted to the abbot, the monastery soon became an important locus of economic and political power in Valencia and remained so for around six centuries.
The monastery was first built in typical Cistercian-Gothic style, but much of this original building was destroyed by an earthquake in the late 14th century. The layout included two main centers of activity: the church and the cloister. The cloister (the central element of all monastic buildings) connected the different parts of the monastery together: refectory, kitchen, chapter hall, church, dormitory, and scriptorium.
Shutterstock
Almost three centuries later, another earthquake forced the monks to rebuild most of the monastery, this time in distinctive Iberian Baroque style.
In 1835, as the Spanish Confiscation began, the monastic community of Valldigna was dissolved, and its lordship over the valley revoked. The monastery was secularized, and the neighboring lands became a private agriculture and livestock farm. Most of the cloister was demolished, and its remains were sold (and sometimes looted) as building material.
Prominent Valencian intellectuals and historians denounced the situation until, in 1970, the ruins of the monastery were declared a national historical-artistic monument. In 1984, the Generalitat Valenciana commissioned a series of studies on the building to the assess the damage it had suffered.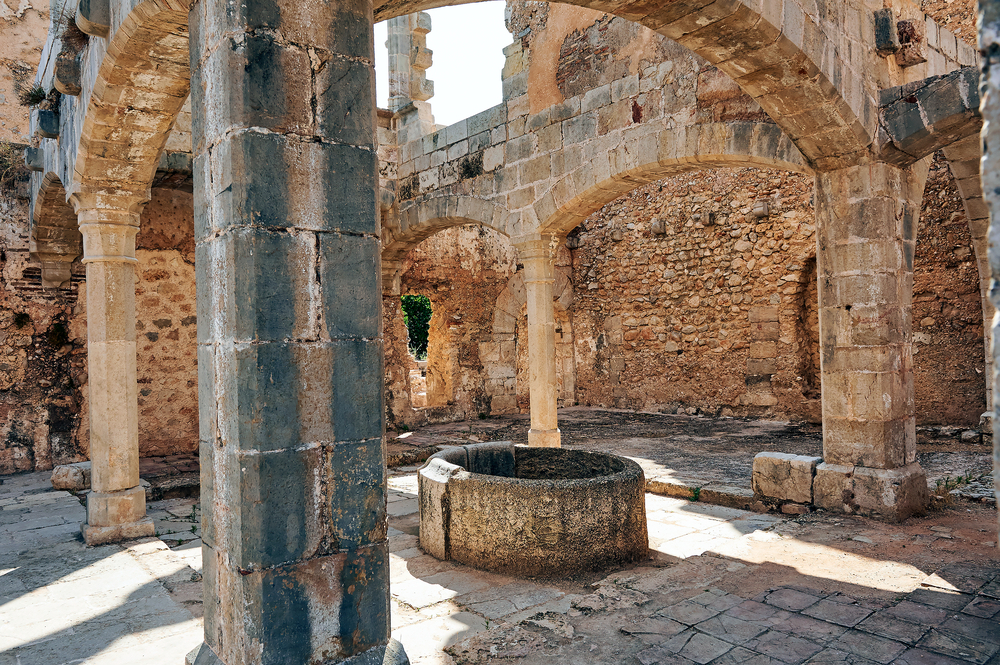 Shutterstock
After being acquired in 1991 by the Valencian government, architectural and archaeological interventions have managed to restore certain areas of the monastery to some of its ancient splendor. While some areas are still waiting to be recovered, the church is still standing, and the intricate decoration of its vaults remain almost intact.
About an hour drive south from Valencia, the small village where this monastery is located (Simat de la Valldigna) is just 15 kilometers from the nearest beach. If you happen to be in the area this summer, don't hesitate to visit.