After great tragedy and sorrow, this couple committed to a holy marriage and raised 1o children to love God.
God's math is often baffling. Job knew this well. Job's seemingly maddening words in the face of the harshest trials were an invitation to overcome the temptation to despair: "The Lord gives, the Lord takes away; blessed be the name of the Lord."
Job was not a man who had "done the math" and come to a logical conclusion. He was a man who blessed the mystery of subtraction and of generosity, bestowed by God in overabundant measure as compared to any human criteria.
The same kind of blessing is found in the simple and extraordinary story of the venerable couple Sergio Bernardini and Domenica Bedonni, as recounted and reflected upon in the text "Holiness in Families around the world," a book by the Dicastery for the Laity, Family and Life, targeted at engaged couples, spouses, and ecclesial communities.
God's incomprehensible economy is a life experience in which multiplication comes as a result of the most painful subtraction possible.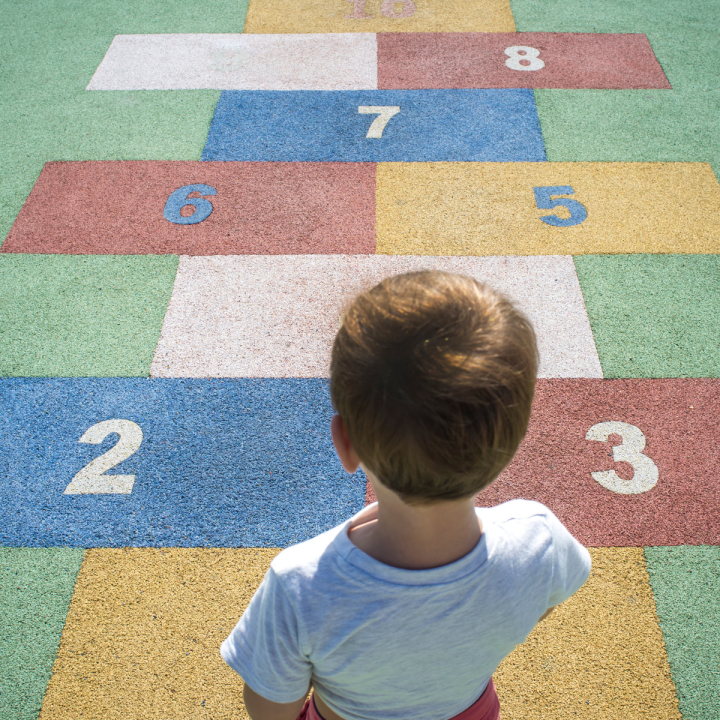 WH_Pics | Shutterstock
Sergio, an uphill path of faith
In a little corner of Italy, in a mountain village in the Modena area, begins the story of a "hidden" family that lived through every circumstance of life in a close relationship with God.
This husband and wife, who were devoted to a daily routine of hard work, had 10 children whose vocations carried them as far away as Australia (in the case of one daughter who became a missionary nun). From their little corner the couple spread the Good News to the world. 
Because missionary work is born by saying a personal "yes" in the small place God has placed us, and of course this good overflows to others.
Sergio Bernardini's "yes" to God passed through a series of tragic circumstances. The journey he took with his mother to church as a child seems almost symbolic. As an adult, he would recount how he and his mom used to walk two miles steeply uphill to reach the church twice a day, morning and evening—first for Mass and then for the Rosary and catechesis.
His "climb" in the years to come became steep. Sergio worked at the family mill, and in 1907, at the age of 25, he married Emilia Romani. Within a few years he lost two of his young children, then his wife, then even the last daughter who had been born. The terrible grieving of this chain of suffering drove him away from that mountain village in the Modena area. Sergio attempted a new life in America, but it was a difficult trial for him and he ended up disillusioned.
He returned home where a new life awaited him. God had taken much from him, but he didn't take his eyes off him.
Maciej Dubel | Shutterstock
Domenica, a seemingly incompatible wife … but the true path to happiness
Domenica Bedonni had also known heart-breaking loss. At the age of 20, she saw her fiancé die of an incurable disease. The meeting between her and Sergio, already a widower, was therefore not one of two souls who thought of love in an exclusively rosy and romantic way.
They got to know each other when Sergio returned from America. They both knew that the stability of a marriage must be based on something more solid than human frailty. Domenica had a very different character from Sergio; their compatibility wasn't based on a passing emotion. Rather, they realized that they shared the same goals and ideals, and wanted to form a family with numerous of children who would have a positive impact on the world.
They cemented their relationship by reading and discussing the Gospel together and by having long conversations, although Domenica was more talkative than her future husband. 
The idea of getting married was considered against the backdrop of the tragedies they had both experienced. The "I do" they each pronounced before God on May 20, 1914, reflected a radical trust in the only love that saves us from the nightmare of not being able to save those we love.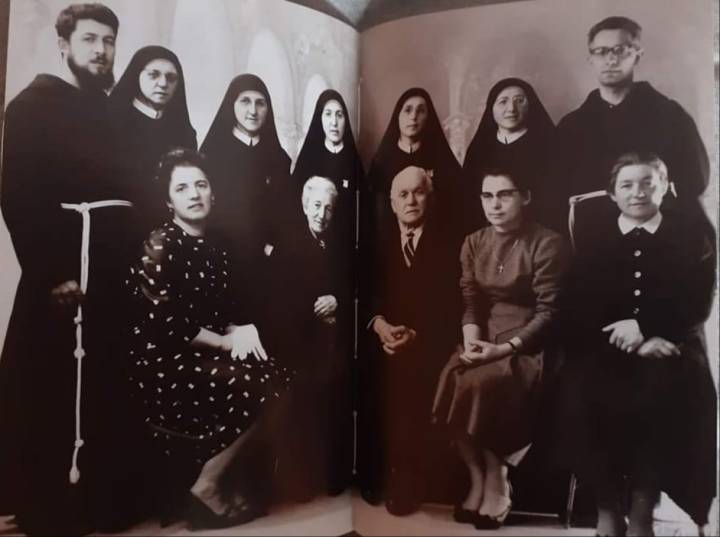 Sergio e Domenica Bernardini – Facebook
Their family
Domenica wanted a lot of children and ended up having 10. In addition, Domenica and Sergio adopted a Nigerian seminarian, paying for his studies in Rome. God's multiplication is a richness of heart that finds resources even if there is little in one's pocket.
Modest living and the worries of life couldn't put a dent in the joy that grew within the Bernardini-Bedonni family. In this superabundance of domestic labors and joys, Sergio and Domenica's compass remained attuned to companionship with God, punctuated by three daily moments of prayer, including the Angelus and the Rosary.
In this habit, there's a tip for growing in holiness that is within everyone's reach, an invitation we should seize immediately: live each day to the rhythm of shared prayer. Even if only for a moment, we can imitate this gesture of entrusting ourselves to God and being refreshed by him: setting aside familiar chores to be together with each other for a direct dialogue with the Father. Everything else is rooted in this awareness that marriage will last if there are three involved: the two spouses and God.
A recollection from one of their daughters gives us another image, as simple as it is full of meaning. She recalls the sense of security that she and her siblings received from hearing their parents pray together while the kids were still in bed. They used to joke that their parents had "turned on the radio."
Of the 10 children of Sergio and Domenica, eight ended up consecrating themselves to God.
This, too, is a tip for growing in holiness that we parents can imitate. It's not our perfect conduct or the right words at the right time that educate our children. It's not a problem if they see us stumble. The really essential thing we can give them is for them to see us seeking and finding our voice in the morning to call out to God, and never stopping our knocking at heaven's door.