Look to these comforting quotes from Scripture to ease your anxiety during this milestone in your child's life.
One of the hardest things about being a parent is learning to let go. And seeing your preschool- or kindergarten-aged kids with their mini-backpacks strapped to their tiny shoulders can leave you in tears as you see them off to school.
However, as you guide your children out the door into the big wide world, remember you have a very powerful supporter by your side — your Heavenly Father.
So take heart from these comforting words from Scripture, and know that all will be well, and it's safe to let go … a little.
"Do not fear: I am with you; do not be anxious: I am your God. I will strengthen you, I will help you, I will uphold you with my victorious right hand." Isaiah 41:10
"Have no anxiety at all, but in everything, by prayer and petition, with thanksgiving, make your requests known to God. Then the peace of God that surpasses all understanding will guard your hearts and minds in Christ Jesus." Philippians 4:6-7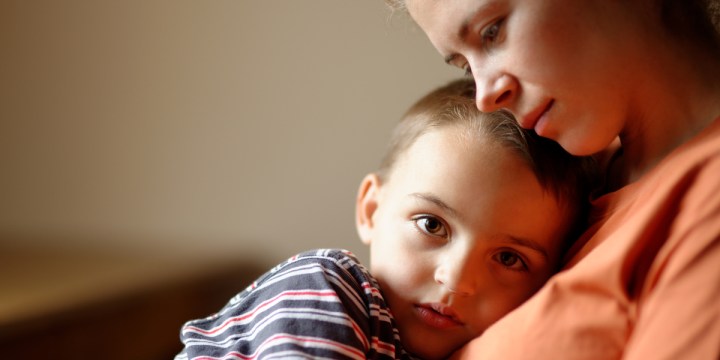 spixel | Shutterstock
"I keep the LORD always before me; with him at my right hand, I shall never be shaken." Psalms 16:8
"Trust in the LORD with all your heart, on your own intelligence do not rely; In all your ways be mindful of him, and he will make straight your paths." Proverbs 3:5-6
"Do not worry about tomorrow; tomorrow will take care of itself. Sufficient for a day is its own evil." Matthew 6:34