Here's a peek at some of the favorite places in the beautiful town of Malvern that inspired both men in their work and friendship.
Need an idea for Lenten almsgiving?
Help us spread faith on the internet. Would you consider donating just $10, so we can continue creating free, uplifting content?
Make a Lenten donation here
Many of us know that C.S. Lewis and J.R.R. Tolkien were good friends. And there's no doubt that the two had many meaningful conversations that influenced the work and beliefs of both of them. However, the environment in which they spent their formative years also had a profound effect on both writers, and inspired some of their greatest works.
I was fortunate to grow up in the beautiful town of Malvern in Worcestershire. The town itself is on the Malvern Hills, which the Guardian newspaper ranked as providing some of Britain's best views.
Malvern was a popular spa town in the Victorian era, where the gentry would come to heal their ills. In fact, Charles Dickens and Charles Darwin often visited the town. Its famous water, which Queen Elizabeth I drank in the 1600s, is known to be a favorite of the present Queen's. So it's no surprise that the environment would encourage creativity.
But you might be wondering what the Tolkien and Lewis connection is with Malvern.
Lewis had attended the prestigious Malvern Boy's College and later, while studying in Oxford, became great friends with George Sayer, who went on to become head of English at Malvern College. Lewis would then visit Sayer in Malvern, alongside another good friend of Sayer's who was none other than J.R.R. Tolkien.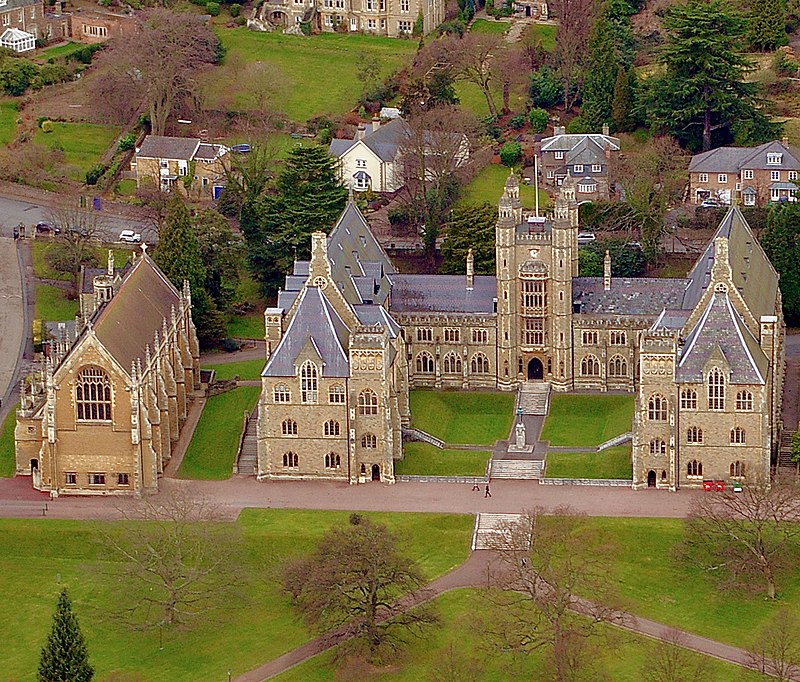 I only discovered this literary connection when I noticed a blue commemorative plaque on a beautiful house near my parents' home. It was Sayer's house, and the three men would spend time there when they were in Malvern.
This led me to discover a few more of the haunts that provided inspiration to both writers for some of the greatest literary works ever written.
So here's a little tour of the world of Tolkien and Lewis, courtesy of my own little photo journal.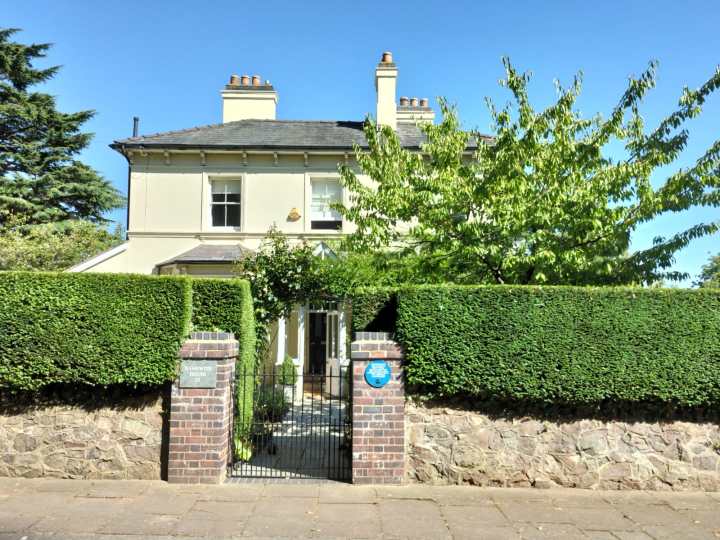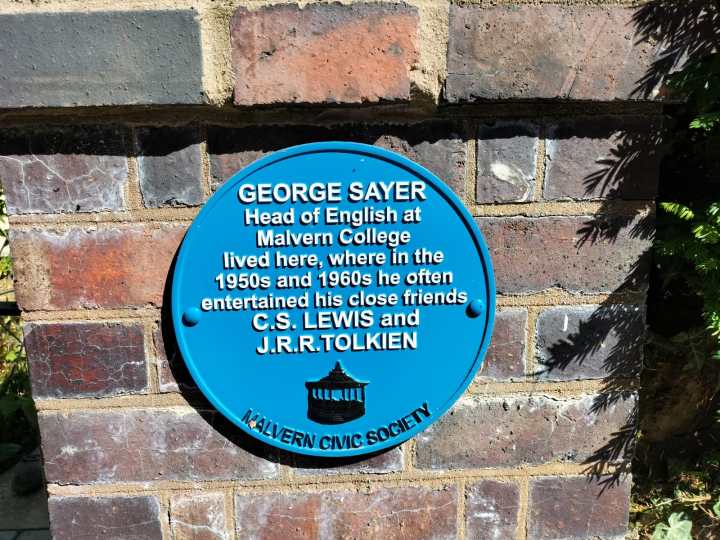 In the center of town, the pair would often frequent the Unicorn pub that is still a popular place for locals to gather today:
Photo: Cerith Gardiner — The commemorative plaque outside the pub
The pub itself is next to Belle Vue Terrace, in the center of the town. There is a story shared among locals that Lewis came staggering out of the pub and saw the gas lamps on Belle Vue Terrace, which gave him inspiration for Narnia.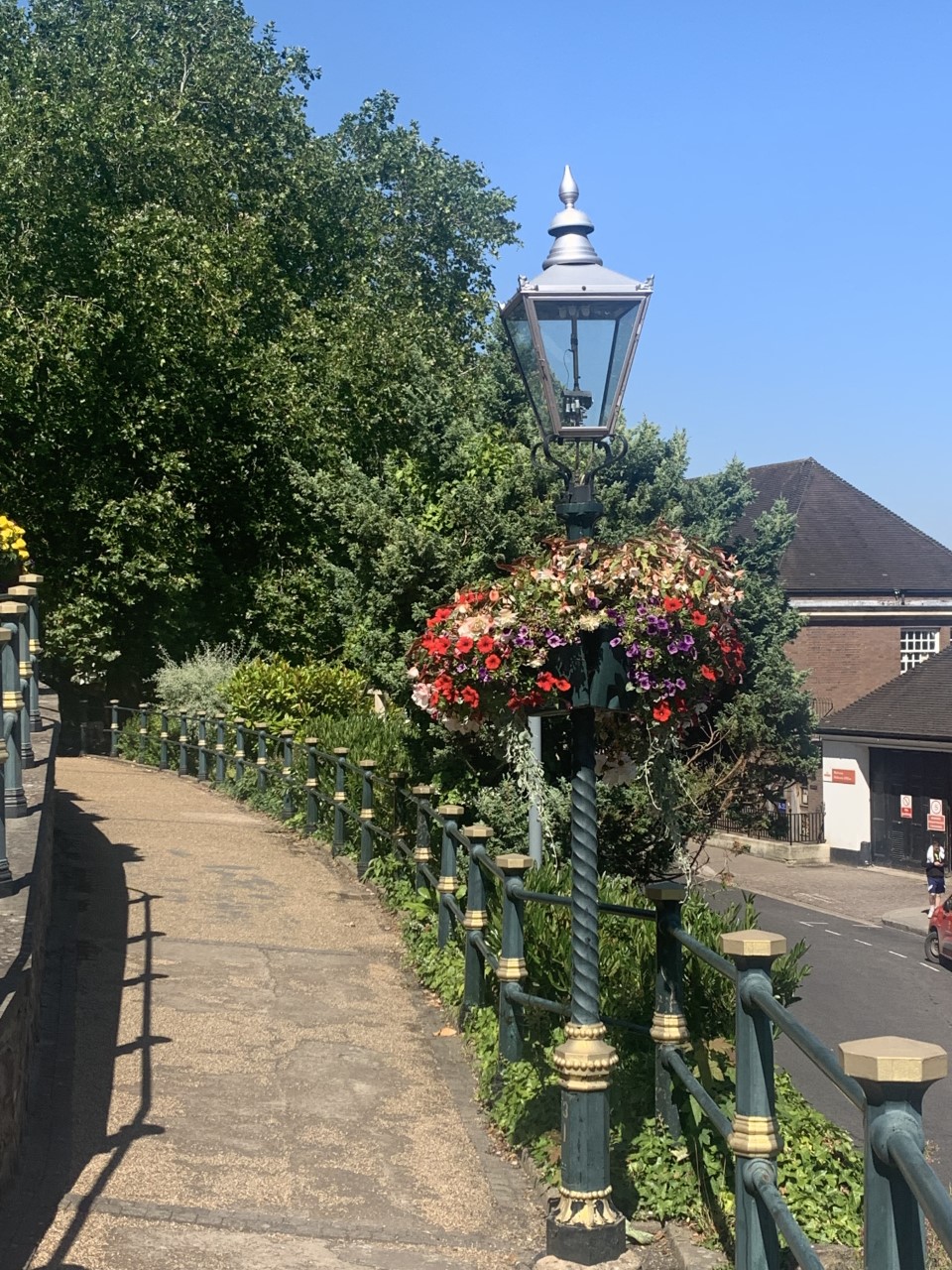 Photo: Cerith Gardiner — One of the gas lamps on Belle Vue Terrace.
Finally, my tour ends at the church Tolkien attended with his friend Sayer. While Lewis was a famous atheist who converted to the Church of England, Tolkien and Sayer attended the Catholic parish of St. Joseph's Church on Newtown Road. (This happens to be my parish and I had no idea!) The church was just around the corner from Sayer's home, according to another friend of Sayer's, Peter Smith, in the Malvern Gazette.