The family plans to build a small home on their property so their young adult son can get 24/7 support and the space he needs.
What can God do in your life with one Bible verse a day?
Subscribe to Aleteia's new service and bring Scripture into your morning:
Just one verse each day.
Click to bring God's word to your inbox
Recently I stumbled across an unusual but clever and creative solution for families with a member who has special needs. It was such a great idea that I thought it was important to share with others.
The idea came from Nissa Gadbois. She's a farmer, a teacher, an artist, and the mother of 12 children — 9 biological, 2 legally adopted, and one "adopted" after he was too old to be adopted legally. 
Nissa Gadbois
She and her husband adopted one of their children, Nick, from an orphanage in Bulgaria when he was 12 years old. Because of Nick's disabilities, he does best with a separate space of his own while remaining in close proximity to his family.
Gadbois explained,
Due to the nine years he spent at the orphanage where he endured unspeakable abuse, Nick struggles with PTSD and severe anxiety and has also been diagnosed with having suffered from fetal alcohol spectrum disorder (FASD). As a result, he has many challenges that would make it extremely difficult to live independently in the community. Because of Nick's challenging behaviors, he cannot live in the same house as his younger siblings, although he strongly desires to live here on the farm and work alongside his family.
Nick requires around-the-clock support. Right now he resides in a therapeutic residential program. But in October, he will no longer be eligible to remain at this facility. 
"While the agencies involved are arguing back and forth about funding for the next steps, time is running out," Gadbois said. "We are left with the prospect of him being made homeless or being warehoused again with older adult psychiatric patients. Neither of these outcomes is acceptable."
The Gadbois family needed to find a way for Nick to live near the family, but with his own space. So the family came up with an ingenious solution. They are building a small house on their farm, where Nick can have 24-hour support to carry out activities of daily living and receive the in-home services that he needs. 
The family thought they would have more time to save for this project, but time has run out. So they've begun raising funds for a down payment on a construction loan to build a 2 bedroom house for Nick, about 100 feet from the main house.
Gadbois explained why this is the perfect solution for Nick:
There will always be someone with him overnight, and someone to assist him with more challenging ADLs like cooking, shopping, home maintenance. There will be space for him to engage in therapies at home (he can often find outpatient settings triggering). And there will be a little garden where he can tend his own food and flowers.

He will be able to participate in homeschooling again if that is what he wishes. And we can engage a job coach to come work with him on various tasks here on the farm – seeding and watering trays, working with the animals, hauling and stacking – all of which he loves.
More than anything, she is proud of her son and wants to help him live his life to the fullest. "One of Nick's greatest triumphs is that he doesn't give up," she said. "Despite all of his early setbacks in life, he is so strong."
I had the chance to catch up with Gadbois about her plans for building a home for Nick on the family's farm. She shared more of their story and some tips for other families who want to use a similar solution for their own members with special needs. 
How did you come up with this solution for Nick's living situation?
Residential care away from the family has never been our vision for Nick. He loves me and his siblings and is working so hard to build a loving, trusting relationship with his dad. (Before coming to us, he had little experience with adult males, much less nurturing ones.)
There have been times when it has been necessary to place him outside the home in order to stabilize him. Those times will likely come again. In every case it is, and will be, for a relatively short term (days to weeks).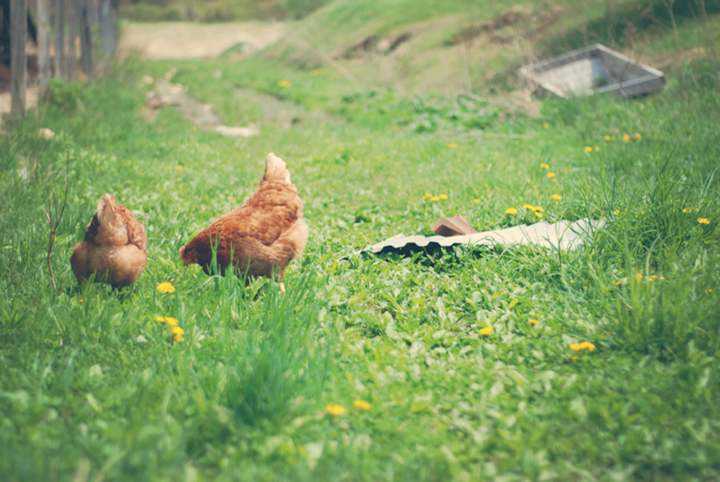 Because of his traumatic early childhood, our top priority has been to provide him with steadfast nurture and rock-solid stability. This home, this family, has been a School of Love for him. He has learned what it is to love and trust a small group of people who really, truly belong to him – and to whom he belongs. 
He has learned that there is a safe place where he doesn't have to focus on survival, but can come into himself and thrive. There is no revolving door of staff and inmates. It's stable; it's loving. He is valued for who he is. He's not judged based on his developmental status, his ethnicity, nor because of his family of origin. He is respected and given meaningful work to do within his abilities. He feels fully himself here. He is happy here. It is in this environment that he will most fully and completely learn all of the skills of life and living.
Nick has always been a difficult fit for services because his challenges include developmental delays and mental illness. As a result, if there is a crack to be found in services, he's fallen through it. There have been inpatient providers that have refused to take him because of his developmental delays, and facilities with special needs units that have refused him because he's not severely disabled enough or because he doesn't have an autism diagnosis. He is currently in the only intensive residential treatment facility in the state to treat adolescents with DD. They have a maximum of 15 beds. It took 125 days to access this placement. During that time, he was waiting in an adult acute psychiatric unit with folks into their 60s and the majority of them with typical development. In other words, he was way out of his league.
Now he has fallen into what is colloquially called "the donut hole." There is a gap between age 19, when adolescent services end for the Department of Mental Health, and when adult services for the Department of Developmental Services start at 22 (services to children and youth are very small), which leaves 'treatment' and placement in therapeutic programs up to the local school districts. These programs cost about $250,000 a year per 'student.' It is a fight to get young people placed in the best of circumstances. And we have TWO such children in a district that struggles every year to get the school budget approved by the member towns.
In looking ahead, there are no safe and appropriate group living environments available for folks fitting Nick's profile. We won't even have that option in the future if it becomes difficult to physically care for him as we age.
This solution ticks all of the boxes for him and for us. It allows him to live in a place that he loves, surrounded by people he loves and trusts, doing work that makes him feel valued and fulfilled, and affords him the opportunity to receive outside therapies and services at home if that feels safest for him.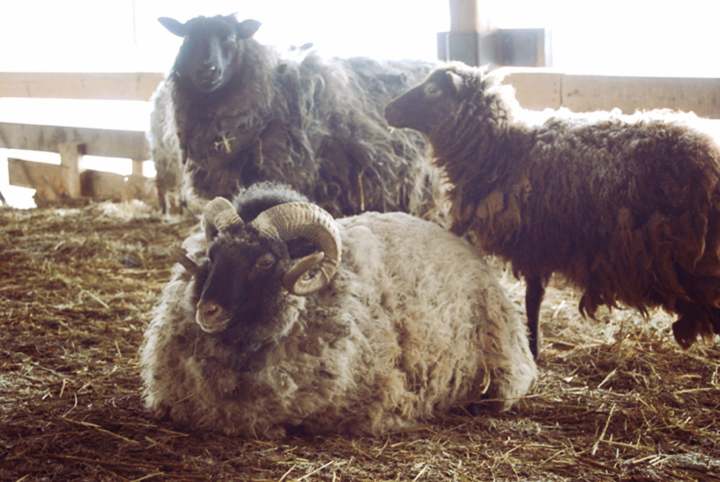 Why is this a strategy that other families may want to know about?
All too often, we are told that there is a very narrow field of options available for our loved ones with any number and type of challenges. Often we are advised to place a loved on outside of the family environment because someone else is determining what we want and what we are capable of doing. 
Often, loved ones do not want to be separated. Maybe there is not a government-funded program that you feel is appropriate and/or safe for your loved one. Maybe a private pay program is out of reach, financially. Just as an example, programs for our son's needs are in the region of $250,000 per year. These programs are rarely, if ever, covered by insurance. Some folks just feel uncomfortable accepting state/government benefits.
We aren't the first family to want to care for a loved one ourselves. We wanted to be able to choose the types of services available and design an option that fits our family culture better while meeting all of Nick's needs.
What is the most important thing you would want other families with special needs members to know about this?
You can craft a solution that works for your family. So follow your heart if it is telling you to keep your loved one close to home. It is possible for him or her to live in place, surrounded by the love only a family can offer, familiarity of surroundings, ready participation in the rhythm of life – all while getting services that he or she needs from outside team members.
Some tips from Gadbois:
Check with your local government to see what the regulations are for building a separate dwelling, or adding an in-law apartment. Check to see if there is any funding available for disabled persons where you are. 
Check to see what could be available for in-home supports from various agencies in your community. They'd often rather accommodate those than fight with you to fund a residential placement anyway. It's less expensive for them in the long run.
Large, well-known organizations like Habitat for Humanity probably won't help fund or build your project (we were turned down). However, you can get beautiful leftover building materials from their ReStore!
Section 8 housing subsidy can help defray the cost of monthly loan payments for the build. There is a mechanism for applying to be your loved one's landlord and receive their stipend as rent. They would be responsible for the rest of the stated rent. That might come from other benefits (like SSI/SSDI) or from their own income. This avenue also bypasses the waiting list, which can be 5-12 years here in Massachusetts.
Plan for your own aging. Have at least an idea of how you would transition to someone else (a hired helper or family member) to take over for the needs of your loved one. Make all of your decisions with this in mind.