We ask the saints of Canada and Our Lady to obtain healing and mercy.
As we mourn the victims of the stabbing spree among the James Smith Cree Nation and the village of Weldon on Sunday morning, we call on the saints of Canada, asking them to intercede with God for solace, for respect for life, for justice, and for healing.
At least 10 people were killed and 15 injured, but it was possible that more victims were yet to be identified.
Only a few weeks ago, Pope Francis visited the Indigenous communities of Canada.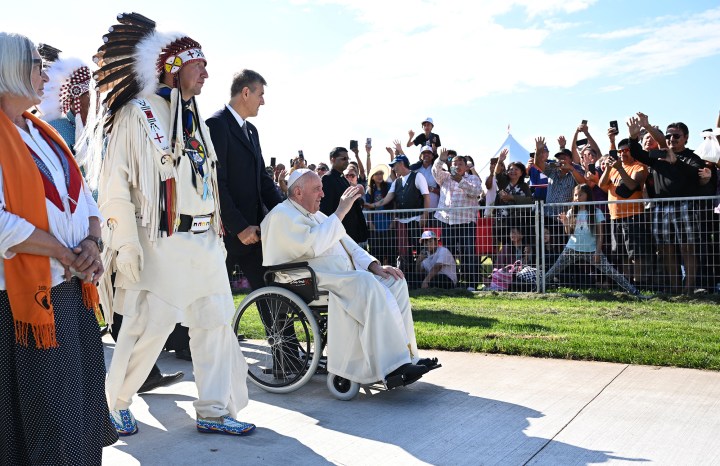 Photo by Patrick T. FALLON / AFP
Litany for healing:
Saint Marie of the Incarnation, pray for us.
Brother André, pray for us.
Saint Kateri Tekakwitha, pray for us.
Saint Marguerite Bourgeoys, pray for us.
Saint Marguerite d'Youville, pray for us.
Saint François de Laval, pray for us.
North American martyrs, pray for us.
All holy men and women of Canada and the Americas, pray for us.
Our Lady of Guadalupe, Empress of the Americas, great Mother of life, we entrust the dear people of Canada, and particularly the Indigenous Peoples of Canada, to your tender care.
Take us under your mantle, where, as Pope Francis has reminded us, the devil cannot reach us. Call on your Son, the God of Mercy, to bring a stop to the evil of our world. Amen.