It turns out winning a pageant and serving as a missionary have much more in common than you might expect!
You might not think that winning a pageant and serving as a missionary have much in common, but one young woman found remarkable overlap between the two roles. 
Kathryn Kueppers was crowned Miss Minnesota in 2019, and ended up serving in that role for two years (Miss America canceled the national competition in 2020 due to the global pandemic).
Today, she's serving as a FOCUS missionary, and she's found that her pageant role prepared her well for the mission field.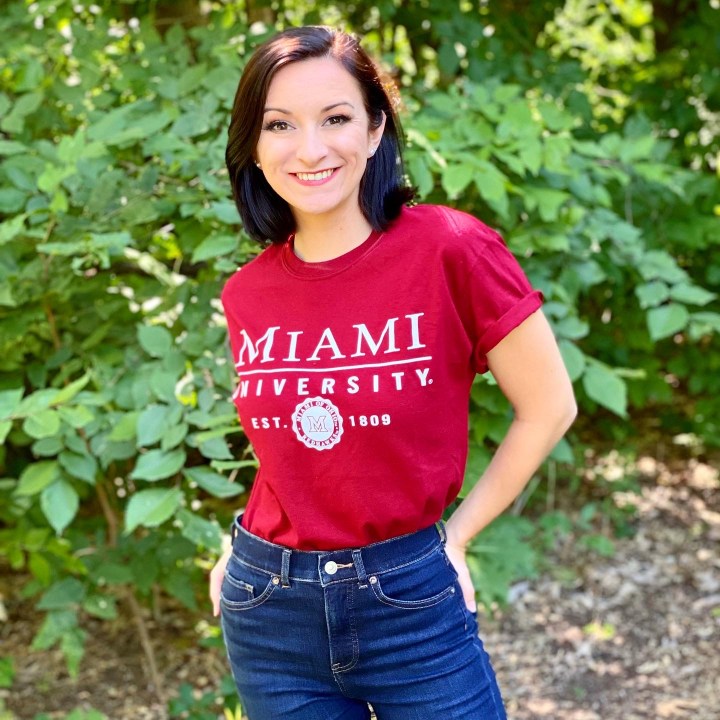 "A big part of what I did as Miss Minnesota was meet people," she said in an interview with Aleteia. "I met people every day, everywhere, and from every walk of life." 
She realized quickly that every person she met longed to be seen, known, and loved. "Learning to see the dignity in each human and being comfortable talking to strangers was the biggest lesson that carried over into my mission," she said.
If you're not familiar with FOCUS (Fellowship of Catholic University Students), its missionaries serve alongside campus ministries, chaplains and pastors, encountering tens of thousands of people around the world and sharing the Catholic faith with them. According to the FOCUS website:
For the 2022-2023 academic year, 861 missionaries will serve at 216 locations: 193 campus locations (including eight international campuses and 10 Digital Outreach campuses) and 23 parish locations. Of the 216 locations, 21 will receive FOCUS missionaries for the first time. By 2027, FOCUS expects to have more than 1,000 missionaries serving in more than 250 locations around the world.
Kathryn's story is fascinating, and her work as a pageant queen and a missionary is only the tip of the iceberg. I was so curious to learn what inspired her to enter the pageant and later to become a missionary!
Like mother, like daughter
It turns out that her biggest inspiration for entering the pageant was her mother. Kathryn's mother was Miss Minnesota in 1983. When Kathryn was crowned in 2019, they became only the 11th mother-daughter pair in the 100-year history of the Miss America Organization to have won their state titles!
"We used to watch the pageant together every year," Kueppers recalled. Besides her mom, "the women I watched compete before me really inspired me to compete." 
She admired the career aspirations, talents, and service that these women displayed. "I wanted to partake in the same competition they were all in and be as well-rounded as they were," she said.
In fact, she chose to honor past winners of the Miss Minnesota pageant with a special video:
Although she and her mom both won the crown, they were amused to find that their pageant experiences were remarkably different. "The job of Miss Minnesota isn't what it was back in my mom's day," said Kueppers. "It was a continual joke realizing the differences between our experiences!" 
With social media, COVID, and the elimination of the swimsuit competition, today's Miss America pageant involves "a lot more marketing and less 'modeling," she said. But she and her mom both enjoyed public speaking, singing, and traveling all over Minnesota.
An inspiring way of life
And what about becoming a missionary? She explained that it all started when she met some FOCUS missionaries on her college campus.
"The FOCUS missionaries I met at the Minnesota State University (MSU) Mankato Newman Center changed my life," she said. 
Much like the beauty queens who inspired me by their way of life when I was younger, these missionaries inspired me by their way of life. They lived with visible joy and openly gave everything to the Lord. 
She realized she wanted to not only live with this faith, but to share it with others as they did. So she joined FOCUS, and will work with the campus ministry and FOCUS team at Miami University, Ohio. 
"We've already been inviting students to campus events, BBQs, Mass, and launched our first Bible studies," she said. "It is a joy to grow deeper in relationship with Our Lord alongside these students!"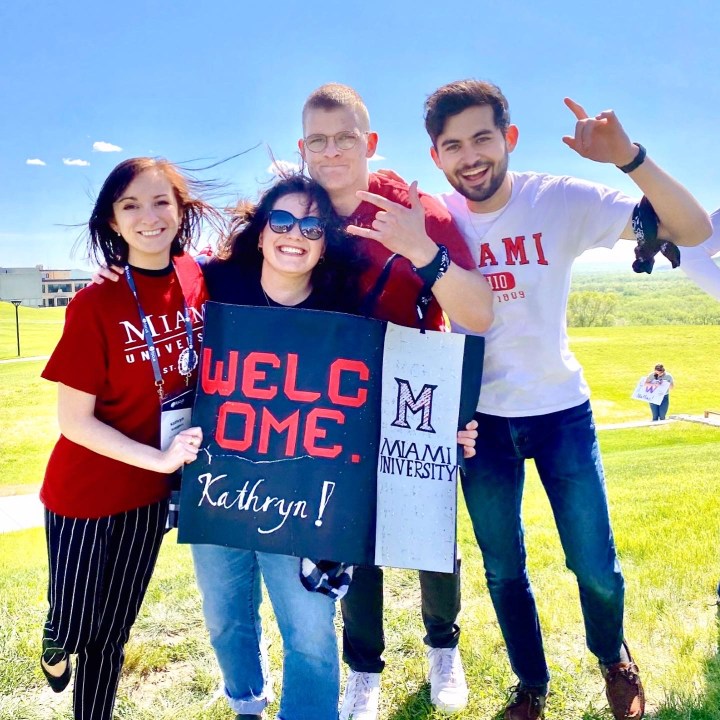 Kueppers isn't sure what she'll do after her time with FOCUS. "I spend less time planning my next steps and more time asking God, 'What do you want from today?'" she said.
She earned two degrees, one in Family and Consumer Science Education and one in Culinary Arts, so perhaps she will use those as a FACS Teacher. The Catholic Spirit reported her interest in teaching culinary arts and life skills:
Initially, Kueppers' career plans centered on culinary aspirations — starting a bakery or working in a kitchen. Over time she shifted her focus to teaching culinary and life-skills, studying family and consumer science education at Minnesota State University, Mankato. "I could either give men fish every day or I could teach men to fish," she said. "I felt it would be more fulfilling to teach others these life skills — cooking, meal planning, budgeting."
Whatever comes next, Kueppers is at peace, trusting in God's plan for her. "It's likely not the one you are thinking of right now, but His plan is so much better and even more thrilling," she said. 
Her best advice? Make time for prayer every day. 
"I've found that daily prayer is the single best way to hear what God's plan is. Through prayer, we build our relationship and trust with Jesus and open our hearts to His wisdom."