The British monarch spent her last days in a place she was always happiest and surrounded by family and nature.
Unlike other monarchs, Elizabeth II did not die in England, or in a state residence. Instead, she passed away at a family property with much more personal meaning for her.
Balmoral Castle, located in Aberdeenshire (Scotland), was first purchased by Prince Albert in 1852 for Queen Victoria, who fell in love with the surrounding landscape and the tranquility it offered in the middle of the mountains.
Since then, it has belonged to the royal family. There, Elizabeth II enjoyed days in the country with her father King George VI, afternoons of fruit picking with her mother, and hours of play with her sister Margaret.
It was also there that her love blossomed for Prince Philip, who would later become her husband, after they got engaged at Balmoral in 1946. As a family, they also made that castle their summer residence. There, Elizabeth II, more than monarch, was a mother, wife, grandmother, and later great-grandmother.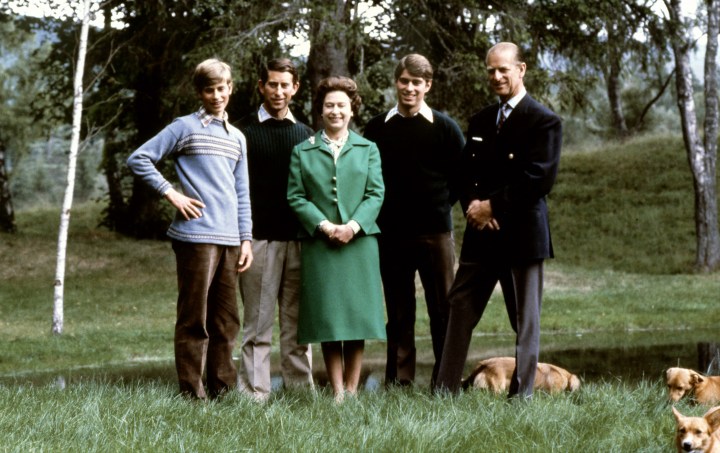 AFP
This haven in the midst of nature was a place where she could feel free, ride horses, walk her beloved dogs, have picnics, go hiking and fishing, and eat – together with the whole family – the delicious barbecues that Prince Philip prepared like any other ordinary husband and father. The Queen even did the dishes, as former Prime Minister Tony Blair once revealed.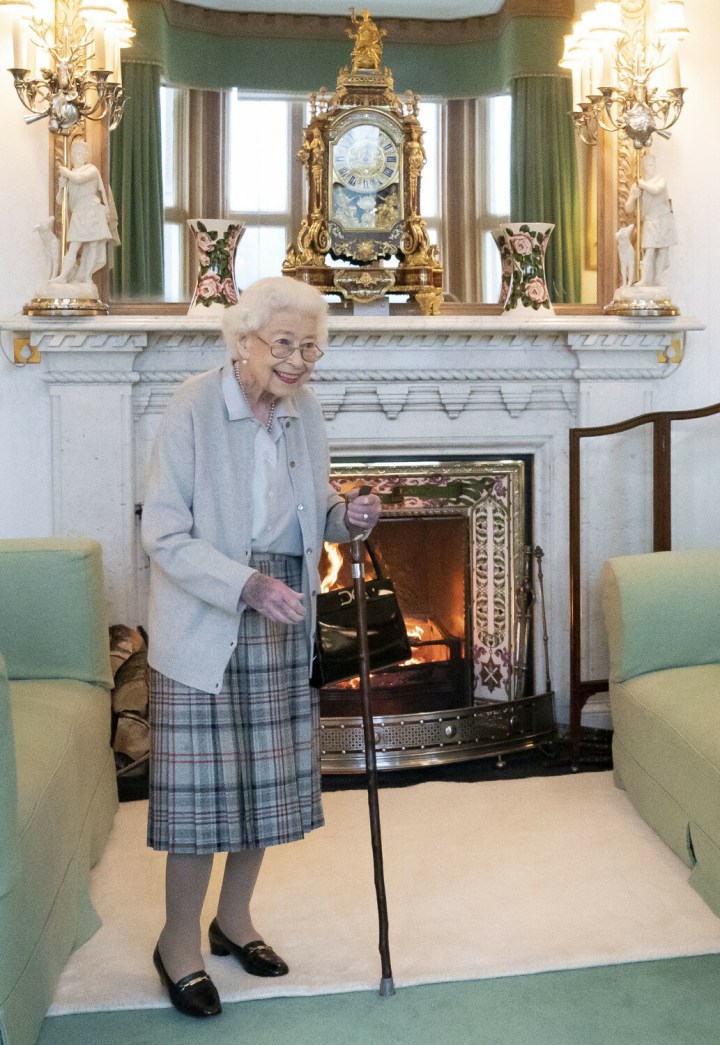 It was also the site of many parties and balls. So it's not surprising that her coffin rested for the first two days after her passing in the ballroom with a wreath of her favorite flowers, so that her closest staff could bid her farewell and pray for her. On September 11, the mortal remains of the Queen were transferred to the Palace of Holyroodhouse in Edinburgh and on the 12th to St. Giles Cathedral, CNN reports. On the 13th the body was flown back to London to be moved to Buckingham Palace, until being moved the following day to the Palace of Westminster until the funeral at Westminster Abbey.
Balmoral was a happy place for Elizabeth II, where she could always breathe fresh air and be the private family person we never really got to know.
Key moments of family history
However, she also spent difficult moments there. She took refuge there after the death of her father, and there she received the news of Diana's death together with her grandchildren, Princes William and Henry. She was criticized because she stayed there with them for several days until the funeral, instead of going to London immediately; but she considered that the vastness of the mountains and rivers would do her grandchildren good at that time, as they prepared to formally say goodbye to their mother.
Queen Elizabeth II passed away peacefully on September 8 at Balmoral Castle in the company of her two eldest children, Charles and Anne, who were already in Scotland on other engagements. In the absence of official confirmation, it seems that her two youngest children, Andrew and Edward, who arrived as soon as possible from England with her grandson William after being informed of the seriousness of her condition, were not able to say goodbye to her.
We will probably never know whether she decided to stay at Balmoral because she realized her health was seriously deteriorating and wanted to die there, or if it was completely by God's design. However, it is interesting that, although she was the longest-lived monarch of the United Kingdom (70 years at the helm), she died in the place where she was happily and simply … Elizabeth.
Here is a gallery of images of Balmoral:
Launch the slideshow