"These are just four pictures I took while visiting Ukraine in September 2022. They show the country the way I saw it ..."
What can God do in your life with one Bible verse a day?
Subscribe to Aleteia's new service and bring Scripture into your morning:
Just one verse each day.
Click to bring God's word to your inbox
Ukraine is a place of hope. This is probably the last thing that comes to mind when we look at the news or listen to serious conversations on TV. But surprisingly to me, Ukraine in September 2022 revealed itself as a place of hope.
One: Lviv
This ancient city impacted by many cultures over many hundreds of years greeted me with spectacular weather. The perfect September sun with a nostalgic hue of the Hollywood "golden hour" was almost beyond description. Somebody who knows this city very well led me to the ancient cathedral of the Byzantine Catholics. The building felt like the witness of millions of prayers through its long history. When we entered, we saw a priest hidden behind ornate doors of the eastern altar, incensing the Holy of Holies. The smell of the incense and the chords of the Byzantine chant were filling the whole space, like time itself stopped in this very place, or maybe rather like Somebody beyond time and beyond space was present with no intention of moving.
Two: Bucha
My friends led me to a small town. It was raining, and the skies were gray. My guide asked me to walk through a wet grass next to the unfinished building of a modern Eastern church. Here under this grass, the Ukrainian authorities found bodies of men, women, and children after the Russian occupiers had to withdraw and abandon their hope of controlling Kyiv. What can be said in a place like this, apart from prayer? How can we even start to grasp the magnitude of the event that is still fresh in the memory of everyone? Somebody brought a little stone sculpture of Mary, the Sorrowful Mother, holding her Son in a very Byzantine style.
Three: Borodyanka
In the middle of the town that only a couple months ago was a battlefield with burned buildings and shot-up monuments, a woman passerby is giving a pair of fresh socks to a mentally ill lady with three dogs. The gesture by itself creates a moving image, but here in Borodyanka there is much more to that story. The mentally ill woman and her dogs had been finding people buried under the rubble of destroyed buildings, and when they couldn't be dug out and the Russian patrols were preventing anyone from helping, she would secretly bring water and food. Now the neighbors are repaying by taking care of her, even with little gestures like this.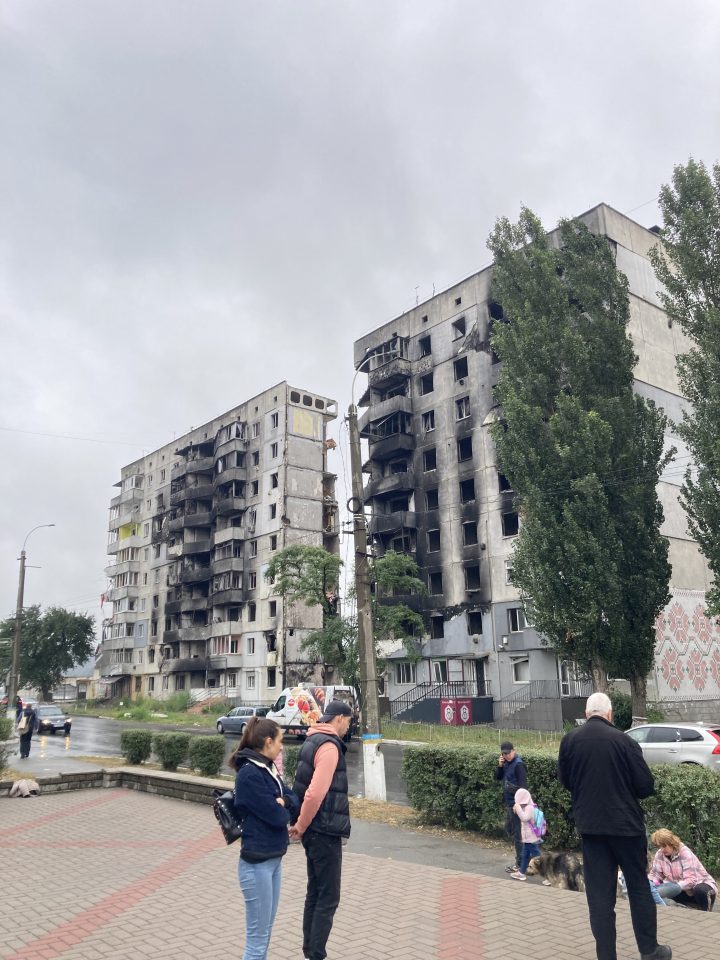 Four: Fastiv
The sanctuary of the church with the surprising icons of Martin de Porres and Mother Teresa of Calcutta. In this place years ago, Dominicans living in construction worker container units started rebuilding a church and created an orphanage for local children. Now, years later, the children had grown up and, under the tireless direction of Father Misha, built Martin de Porres House. This house in the time of war became a place of refuge and hope for hundreds of people and still radiates throughout the region with volunteers, food, and supplies, with festivals that travel to neighboring villages to allow children to have some of their youth. They even have a food truck that serves hamburgers!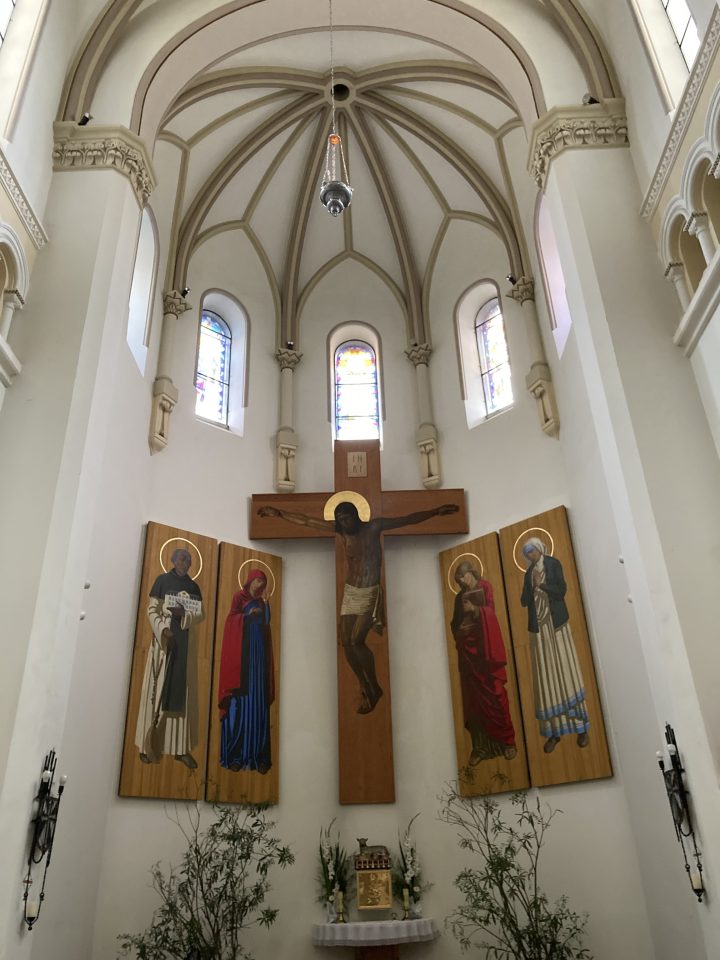 These are just four pictures I took while visiting Ukraine in September 2022. They show the country the way I saw it — affected by war with a lingering feeling of fear, with enormity of destruction, facing endless, challenging questions, but still standing strongly on its own history and faith and united in unexpected hope for the common future.