The desperate parents launched an SOS to raise money to transfer their son to a hospital across the ocean with lifesaving care.
What can God do in your life with one Bible verse a day?
Subscribe to Aleteia's new service and bring Scripture into your morning:
Just one verse each day.
Click to bring God's word to your inbox
At the age of two and a half, Oliver's development was appropriate for his age. He'd been living for months in Mexico with his parents, Alejandro and Lena, who are respectively Spanish and German.
Oliver was going to kindergarten when, as his father Alejandro says, "in the last few months he said that his neck hurt a lot, and he was vomiting frequently." Suddenly, from one day to the next, he got noticeably worse. He stopped eating, talking, and walking, and he became apathetic.
His parents took him to the hospital and, after several tests, the doctors said that what he had was a brain tumor and hydrocephalus (an accumulation of cerebrospinal fluid in the brain). He needed emergency surgery to save his life.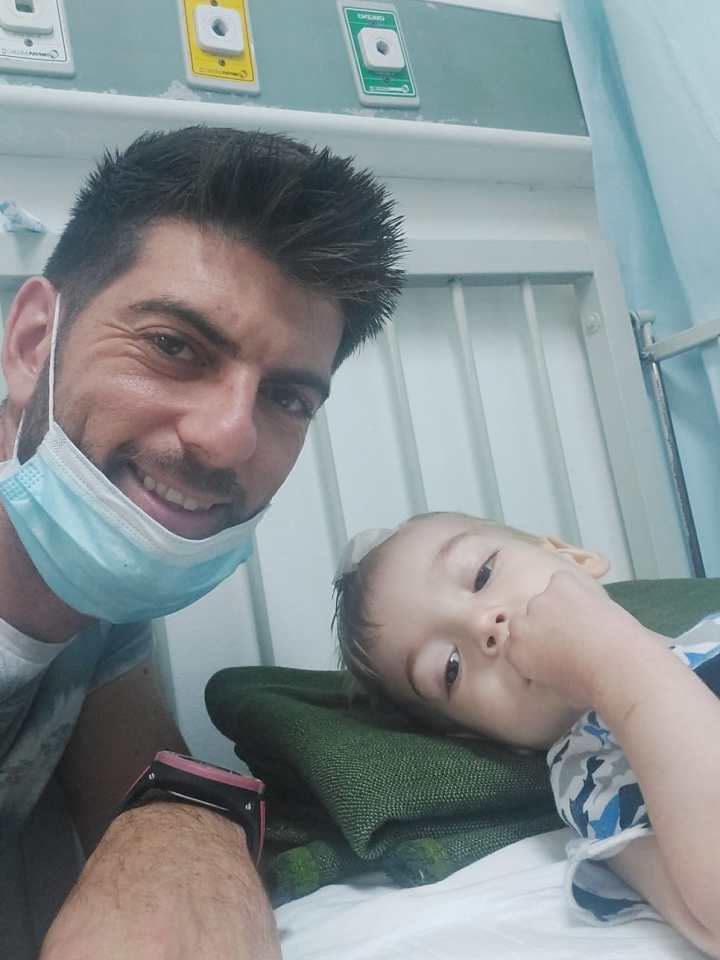 Alejandro Romero.
However, the hospital in Mexico where the little boy was admitted didn't have the means to offer him the treatment he needed, and they gave him between 15 days and one month to live.
They couldn't find a solution in Mexico. "If we left him in the hospital, the only solution they offered us was to leave him in palliative care." However, the St. John of God Hospital in Barcelona offered to operate on him because they had the necessary technology for this type of tumor.
Alejandro Romero.
So, Oliver's parents decided to fight for their little boy's life.  "Instead of staying in a corner crying, we launched an SOS to raise money to be able to move our son to Spain."
The anonymous hero
A big surprise came when a Spanish businessman living in Mexico read the news about Oliver in a Spanish newspaper. Deeply moved by the story, "he contacted several people until he found my brother David, who lives in Granada," says Alejandro.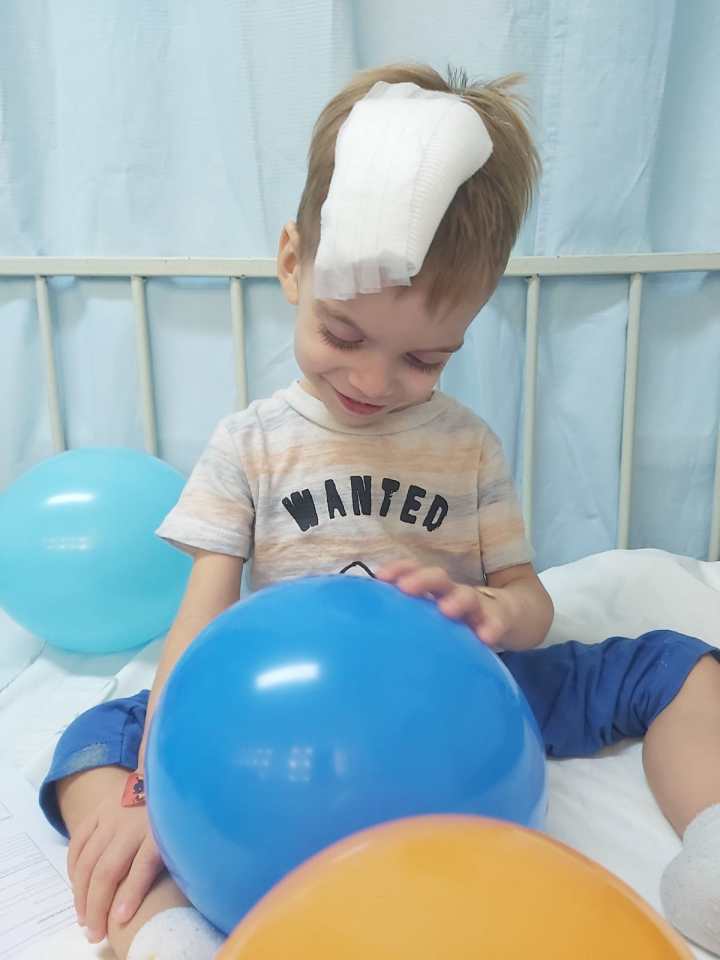 Alejandro Romero.
This businessman, who doesn't want to reveal his name, offered to pay the 196,400 euros (currently around $194,000 in US dollars) that it would cost to transport Oliver to Spain in a specialized air ambulance.
Alejandro, his father, describes the conversation as something incredible that came "after many sleepless nights." It was "a call full of trust, as if we'd been friends all our lives."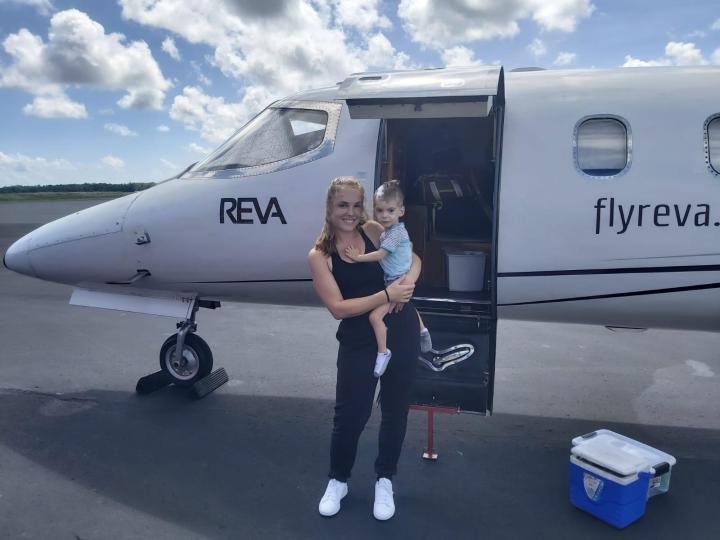 Alejandro Romero.
"Just tell me who I have to make the payment to. Don't worry about the money; I'm doing fine and there's nothing better I can spend it on," were the words Alejandro heard on the other end of the phone, and which restored his hope. "He doesn't want us to give any more details about him, and that's the only thing he has asked me in exchange for paying for the plane for our son."
Race against the clock
The race against the clock to be able to fly to Spain began. Every day counted, and if too much time passed it might be too late. Bureaucratic problems delayed the departure of the flight from Cancun for almost two days – hours that ran against the boy's life.
Alejandro ended up flying on a commercial flight to Barcelona because only one person could go on the air ambulance with Oliver. Lena, his mother, was the one who accompanied him.
Operation and treatment in Barcelona
Oliver is already in the St. John of God Hospital in Barcelona. His tumor cannot be completely removed because it's very close to the brain stem. The doctors will have to do tests, open his skull, and remove as much as they can without harming the little one to avoid sequelae.
Spanish news outlet El Mundo reported on October 28 that the first operation – to place a shunt to drain the hydrocephalus – was a success. The next operation, to remove as much of the tumor as possible, should take place in the first week of November.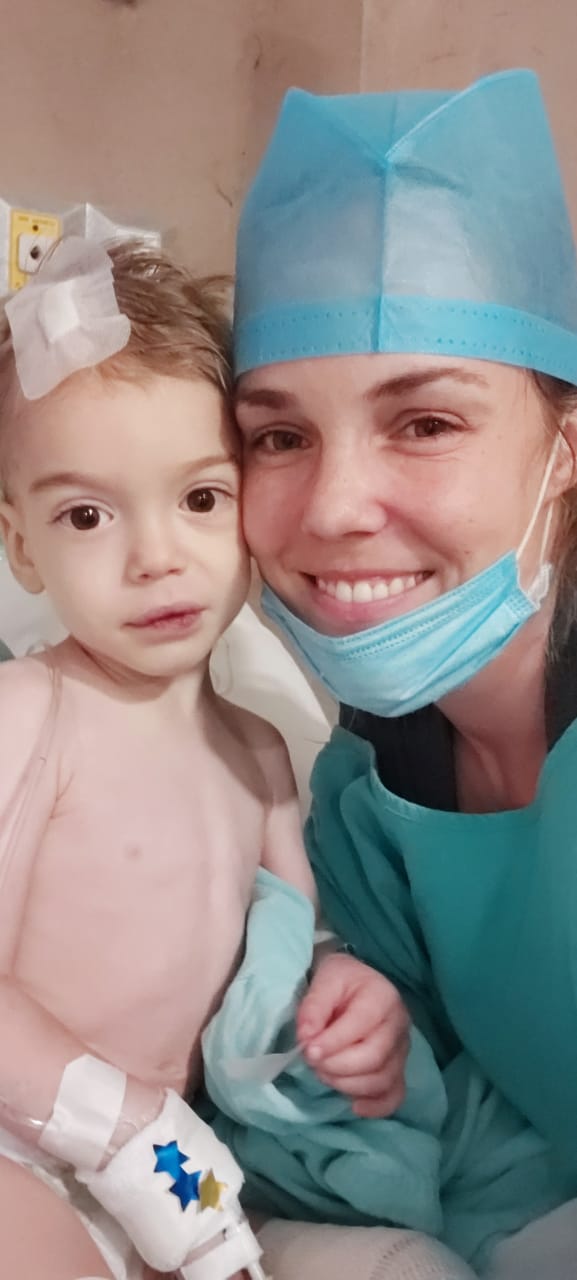 Alejandro Romero.
For now, the whole family has moved to Barcelona. They cannot afford to pay two rents and their first priority is to save their son's life. Excited and hopeful, they can only be grateful for all the support and affection they have received from all corners of Mexico and Spain, and to the incredibly generous benefactor who has made it all possible.