Sacré-Cœur Basilica in Paris is set to be classified as a historic monument. The decision puts a long-standing historical debate to an end.
Built from 1875 to 1914 at the summit of the butte of Montmartre, the Sacré-Cœur Basilica is the second most visited religious site in Paris, right after Notre-Dame. And still, its status as historic monument has long been at the center of a controversy – which is why the decision has been delayed time and again, until now.
On Tuesday, the Paris city council voted to request that the state grant the basilica this special classification as a "historical monument," which would allow it to receive more public money for preservation work. As Constant Méheut explains in his article for the New York Times, the classification gives the basilica the same level of protection granted to the Louvre Museum and Notre-Dame Cathedral.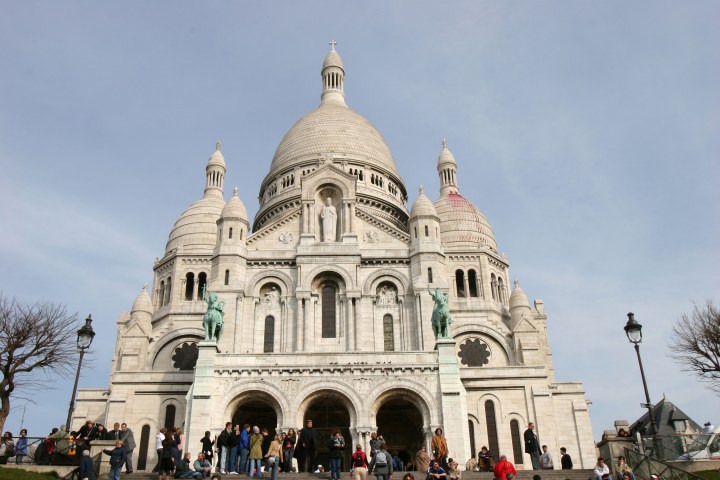 Pascal Deloche / GODONG
The decision was delayed, Méheur explains, partly because of Sacré-Cœur Basilica's history. In 1871, Montmartre was the site of the Paris Commune revolution. The army crushed the uprising. As the basilica's construction began, some understood it as a symbolic erasure of the revolutionary movement.
However, the hill of Montmartre was chosen for being the place where the first bishop of Paris, St. Denis, was martyred.
Perpetual Adoration
Beyond the basilica's historical characteristics, the magnificent church is noteworthy for another reason: It's an "adoration chapel."
Since 1885 (before construction of the basilica had been completed) the Blessed Sacrament has been continually exposed in a monstrance above the high altar. Perpetual adoration of the Blessed Sacrament has continued uninterrupted in the basilica since 1885.
This means that visitors to the basilica are asked to maintain a level of silence even beyond what is expected in other great churches. As well, photos in the main area of the church are prohibited.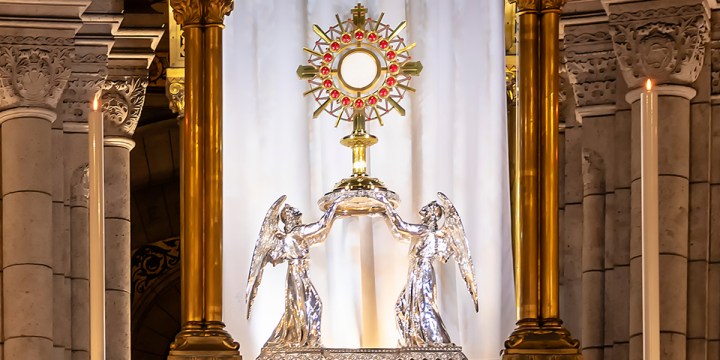 Agsaz | Shutterstock