Ōtomo Sōrin converted to Roman Catholicism in 1578. He seemingly used the cross as one of the symbols of his clan.
The Otomo clan (Otomo-Shi) was a Japanese samurai family whose power stretched over four centuries, from the Kamakura through the Sengoku periods. They were among the first Japanese to trade with the Portuguese – and even traveled with Francis Xavier to India.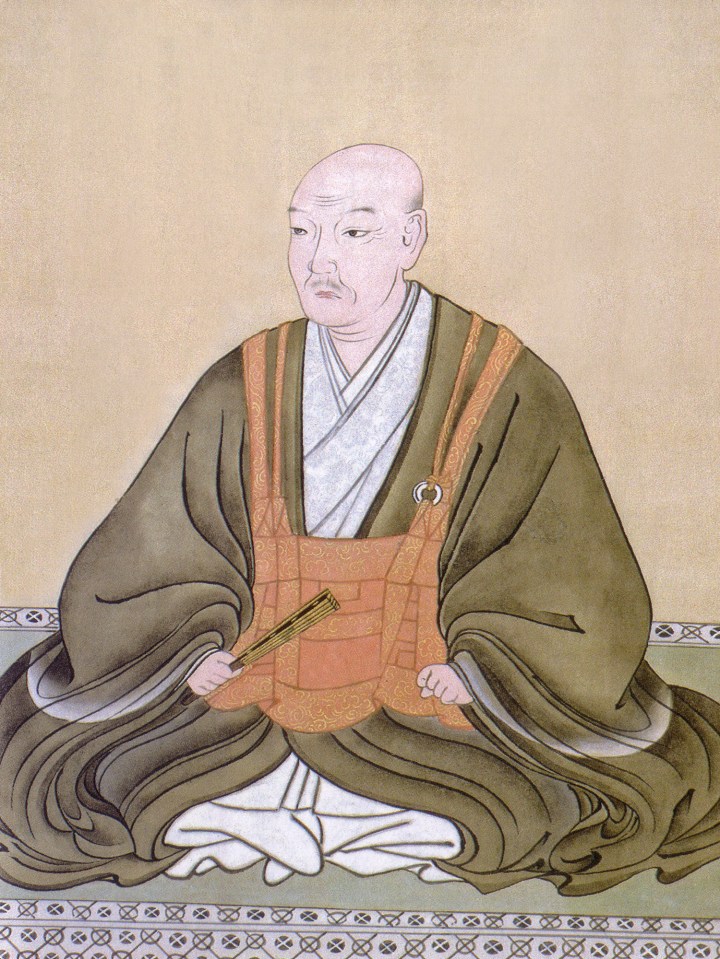 The Jesuits, Francis Xavier leading them, arrived in Japan in 1549. Christian teachings were enthusiastically received at first, with more than 760,000 people converting throughout the country by the early 17th century. However, early fervor soon made way for the harsh persecutions that began in 1614, and which eventually led to the bloody Shimabara Rebellion, an alliance of local ronin and Catholic peasants who fought the Tokugawa shogunate's unpopular policies, including the suppression of Christianity and the consequent persecution of Christians.
Soon after his arrival, Francis Xavier met important feudal lords, including Ōtomo Sōrin, the shugo (military governor, although Xavier described him as a "king" of sorts) of Bungo and Buzen Provinces, who converted to Roman Catholicism in 1578. Ōtomo seemingly used the cross as one of the symbols of his clan, as seen in this katana, a ceremonial Japanese sword: