Deacon Clinton McGoldrick will serve the community of St. Stephen's Cathedral and act as only military chaplain in South East Queensland.
You can get Aleteia inspiration and news in your inbox. Our specially curated newsletter is sent each morning. The best part? It's free.
Sign up here
The Archdiocese of Brisbane made history this weekend when Archbishop Mark Coleridge ordained an Indigenous man to the permanent diaconate. Deacon Clinton McGoldrick will serve the community of St. Stephen's Cathedral in Brisbane, where the ordination ceremony was held.
According to the Catholic Leader, Archbishop Mark Coleridge ordained McGoldrick on November 26. In his homily, the prelate remarked that Deacon McGoldrick's presence in the archdiocese will promote friendship and unity between the Church and Indigenous peoples.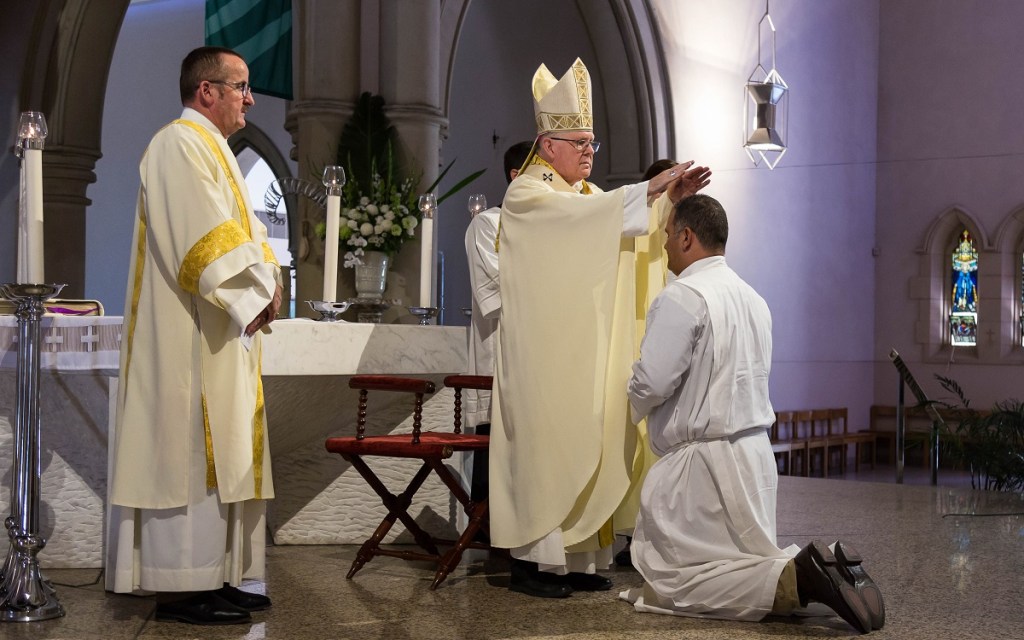 The Catholic Leader | Alan Edgecomb
"It might just be that through Deacon Clint, Aboriginal man that he is, God might teach the rest of us, the Church and others, what it means to befriend and love the Indigenous peoples, the First Nations of this land," Archbishop Coleridge said.
Deacon McGoldrick called the archbishop's comments "very moving" and expressed his gratitude, as well as that of the other Indigenous members of the congregation, to Archbishop Coleridge.
The new deacon noted that the process of discernment to the diaconate was a lengthy and rigorous one. Now, he hopes that his efforts may inspire vocations from the First Nations community:
"Certainly there's a lot of Indigenous Catholics in Australia and even so in Brisbane and I hope they see (ordained ministry) as a new way to express their vocation or spirituality."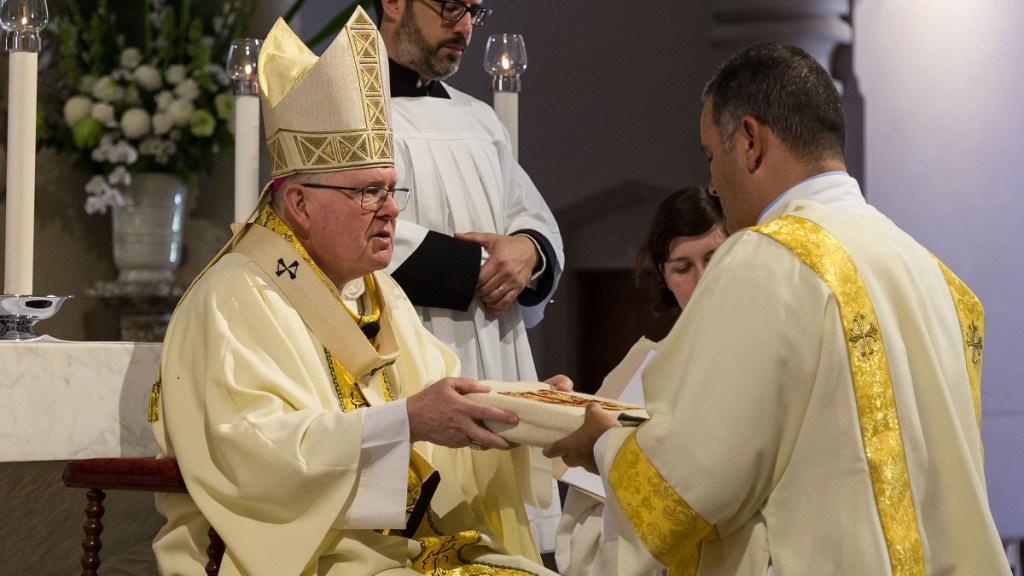 The Catholic Leader | Alan Edgecomb
Continuing, he remarked that there is a great need for sacraments to be undertaken in the Indigenous community. Deacon McGoldrick said that it would be very meaningful to the First Nations people to have a representative in the clergy to bestow their sacraments.
While Deacon McGoldrick will hang his hat at St. Stephen's Cathedral, his ministry will also see him work as an army chaplain. McGoldrick was an army man himself, serving as a combat engineer before becoming a teacher. He will be assigned to the First Intelligence Battalion, where he will be the only full-time Catholic deacon in the Military Ordinariate of South East Queensland.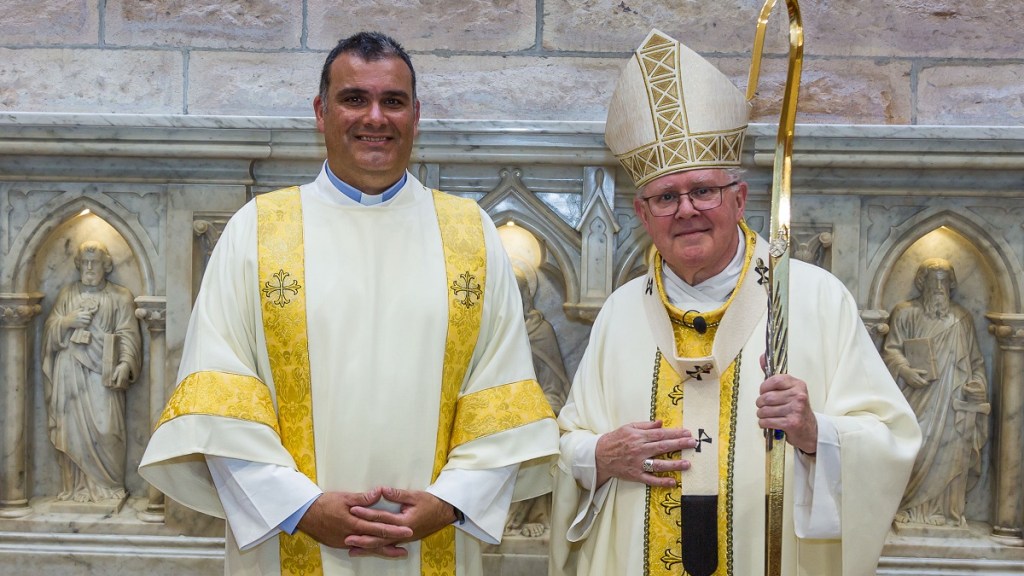 The Catholic Leader | Alan Edgecomb