The annual holiday decorations at the White House are beautiful, and some hold deeper significance.
If there's one thing people from all angles of the political spectrum can agree on, it's that we enjoy seeing some beautiful Christmas decorations.
So wherever you stand on the occupants of the White House in any given year, it's always a delight to see the annual holiday decor!
Years ago, when I lived in Washington, DC, I had the opportunity to tour the White House during December. I'll never forget how lovely and bright it looked! 
Since that occasion, I like to check out the White House Christmas photos virtual tour every year.
This year, I noticed these 3 decorations that were especially meaningful. They honor those who serve our country, those who have died serving, and the birth of Jesus.
1
The Gold Star Trees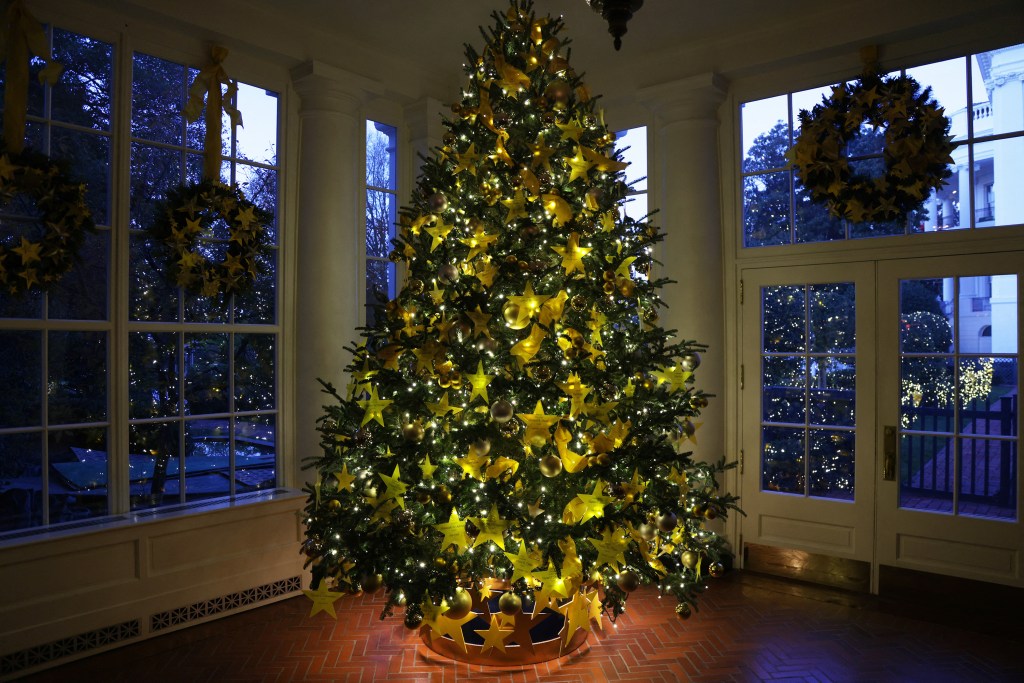 Photo by ALEX WONG / GETTY IMAGES NORTH AMERICA / Getty Images via AFP
"Honor & Remembrance" is the theme of the East Wing. So the first Christmas trees featured on the White House tour are adorned with mirrored Gold Star ornaments that are inscribed with the names of fallen service members.
The White House tour site reads:
The Gold Star trees honor the heroic men and women of our Nation's military who have laid down their lives for our country, those who are Missing in Action, and the families who carry on their legacies.
2
The Neapolitan Nativity Scene
In the East Room, the largest room in the White House, is the amazing 300-year-old Neapolitan creche. The creche has over 40 figurines, most dating back to the 18th century, and is displayed here as it has been during every holiday season since 1967.
3
The Operation Gratitude care packages display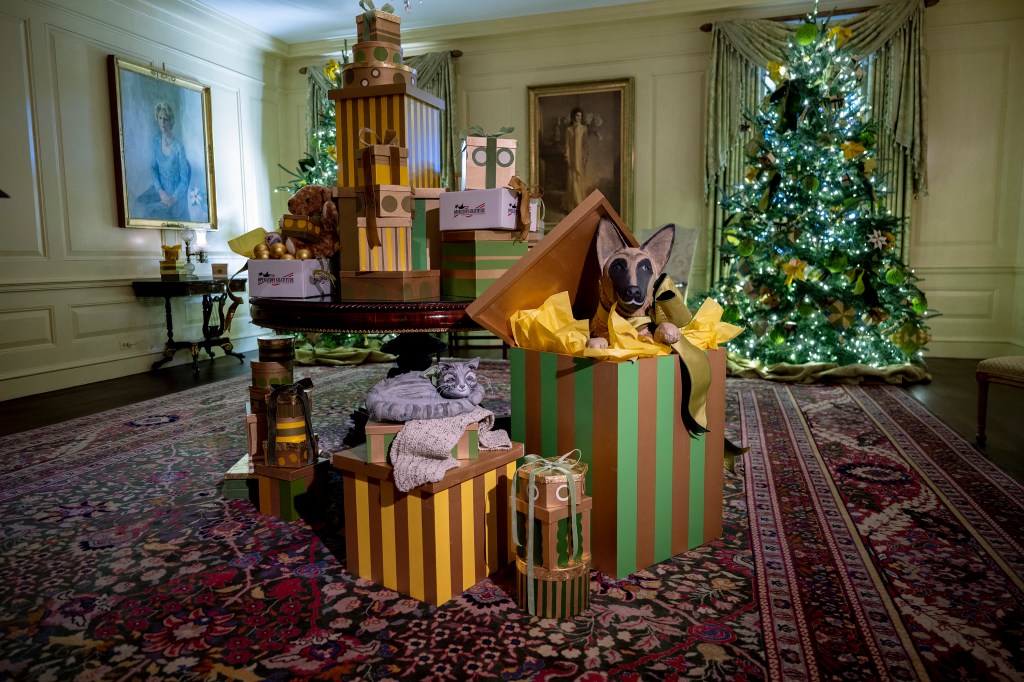 Photo by Jim WATSON / AFP
In the Vermeil Room, boxes from Operation Gratitude, a non-profit organization that delivers care packages to deployed troops, first responders, and military families, are incorporated into the room's displays. The boxes signify "the joy and meaning that come from giving back to those who serve others."