You have opened the doors of your homes with great generosity.
As Pope Francis greeted pilgrims at the end of the December 21 general audience, he wished the Polish-speaking group a Holy Christmas.
"According to your tradition," he said, "on Christmas Eve you leave an empty place at the table for an unexpected guest. This year it will be occupied by the multitude of refugees from Ukraine, to whom you have opened the doors of your homes with great generosity."
"May the Son of God, born in Bethlehem, fill each of you, your families and those you help with love. Bring peace to all people of good will," he prayed.
Children who cannot smile
Then addressing the various language groups, he reflected how this season of welcoming the Child Jesus makes us think of Ukrainian little ones.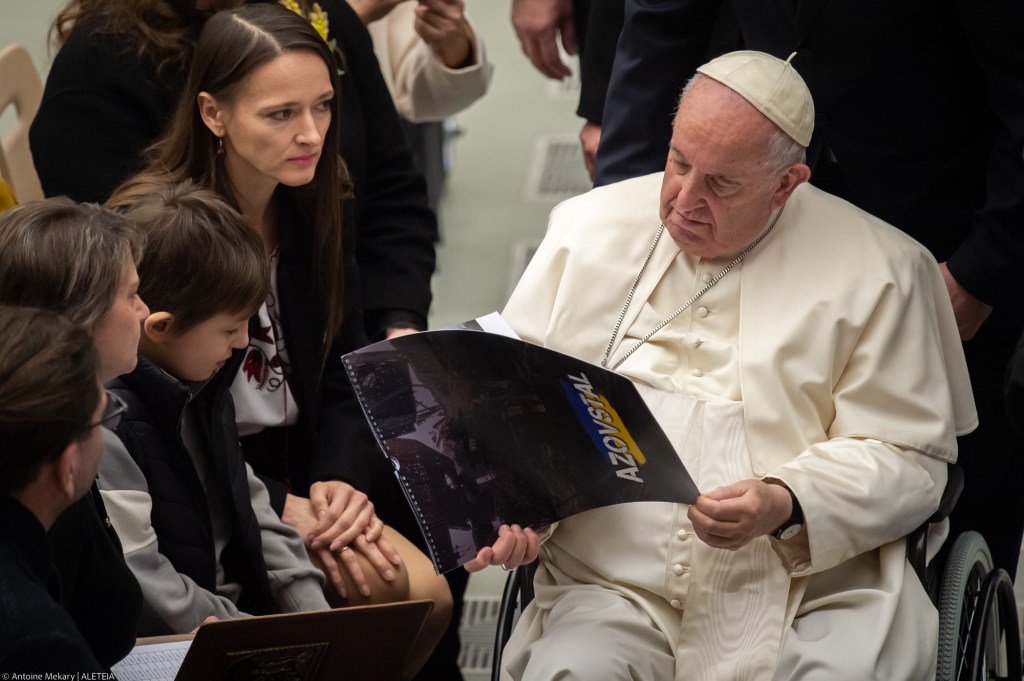 He said:
And then, we think – speaking of the Child Jesus – of the many children of Ukraine who are suffering, suffering so much, from this war. In this feast of God becoming a child, let us think of the Ukrainian children.

When I find them here, the majority cannot smile, and when a child loses the ability to smile, it is serious. These children carry on them the tragedy of that war that is so inhuman, so harsh.
Let us think of the Ukrainian people this Christmas: without light, without heating, without the main things to survive, and let us pray to the Lord to bring them peace as soon as possible.