While thousands upon thousands are able to pray before the remains of Benedict XVI, we offer these prayerful reflections and images, that we might lift up our own supplications.
By noon on Tuesday, January 3, 2023, the Vatican police had counted 25,000 people who had come to St. Peter's Basilica this morning to pay their last respects to Pope Benedict XVI.
Since Monday, when his body was transferred to St. Peter's for public viewing, some 90,000 people have already prayed before the figure of the German pontiff who died on December 31.
The body of the pontiff emeritus will still be exposed on Wednesday, from 7am to 7pm. The funeral of Benedict XVI will then take place on Thursday, January 5, at 9:30 a.m., during a Mass celebrated in St. Peter's Square by Pope Francis. No tickets are required to attend. The only two official delegations announced by the Holy See are those of Italy and Germany.
"In accordance with the wish of the Pope Emeritus, the funeral will be held in simplicity," said the director of the Holy See Press Office, Matteo Bruni, announcing a "solemn but sober funeral."
Pope Emeritus Benedict XVI will then be buried under St. Peter's Basilica, in the former tomb of John Paul II. This location in the Vatican grottoes, near the tomb of the Apostle Peter, has been empty since the transfer of the Polish Pontiff's remains to the upper level of the basilica in 2011.
While thousands are able to be in St. Peter's – including a number of Aleteia staff – the majority of the faithful can only pray and reflect from far away.
Thus, we invite you to join with us in spending a few seconds before each of the following eight photographs; they contain reflections from Benedict during his time as Pope, and a prayer.
In these brief moments, may we add our own prayers to the prayers arising from St. Peter's for the repose of his soul, and for all the souls of the departed.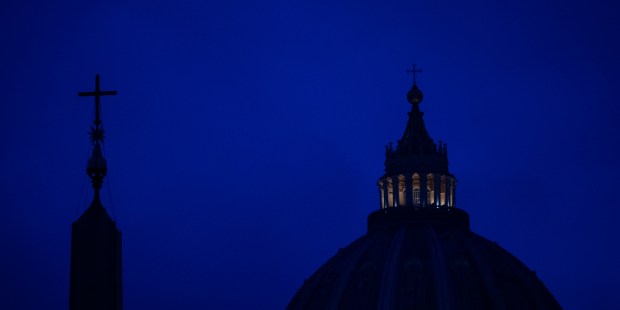 Launch the slideshow