A zinc casket surrounding his coffin is sealed.
While Benedict XVI's Requiem Mass, celebrated by Pope Francis, was public, after his coffin was taken into St. Peter's Basilica, the cameras stopped.
The rite calls for the coffin to be surrounded by ribbons printed with the seals of the Apostolic Chamber, the Papal Household, the Office for Liturgical Celebrations and the Vatican Chapter.
His cypress coffin was then placed in a zinc coffin, which is sealed, and then in an oak covering, before being placed in the tomb that housed the remains of John Paul II from 2005 to 2011.
A few hours after the burial, the Vatican released a handful of images.
© Vatican Media
© Vatican Media
© Vatican Media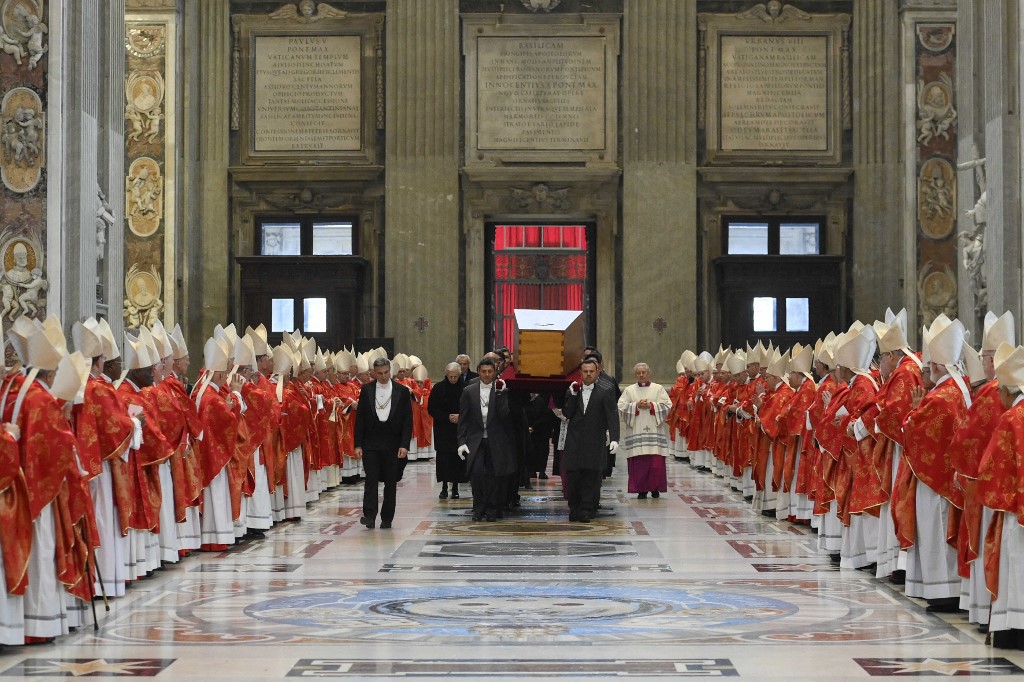 AFP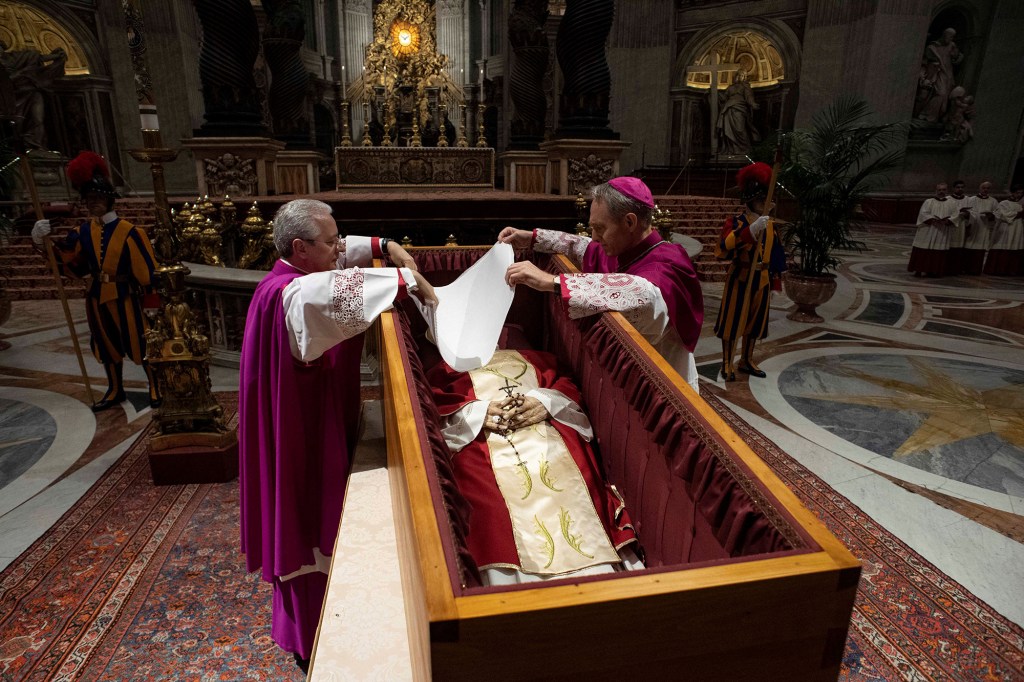 Photo by Handout / VATICAN MEDIA / AFP
Vatican News shared a video:
https://www.facebook.com/watch?v=700523011510435