"God truly is real and is so good to us," says Logan, after attending the SEEK conference this year hosted by FOCUS.
The annual SEEK Conference hosted by the Fellowship of Catholic University Students (FOCUS) is a "can't miss" event for thousands of Catholic young people. 
The event draws teens and young adults from around the United States, and headlines all-star speakers like Fr. Mike Schmitz, Jason Evert, Fr. Joshua Johnson, and Sr. Miriam James Heidland, SOLT.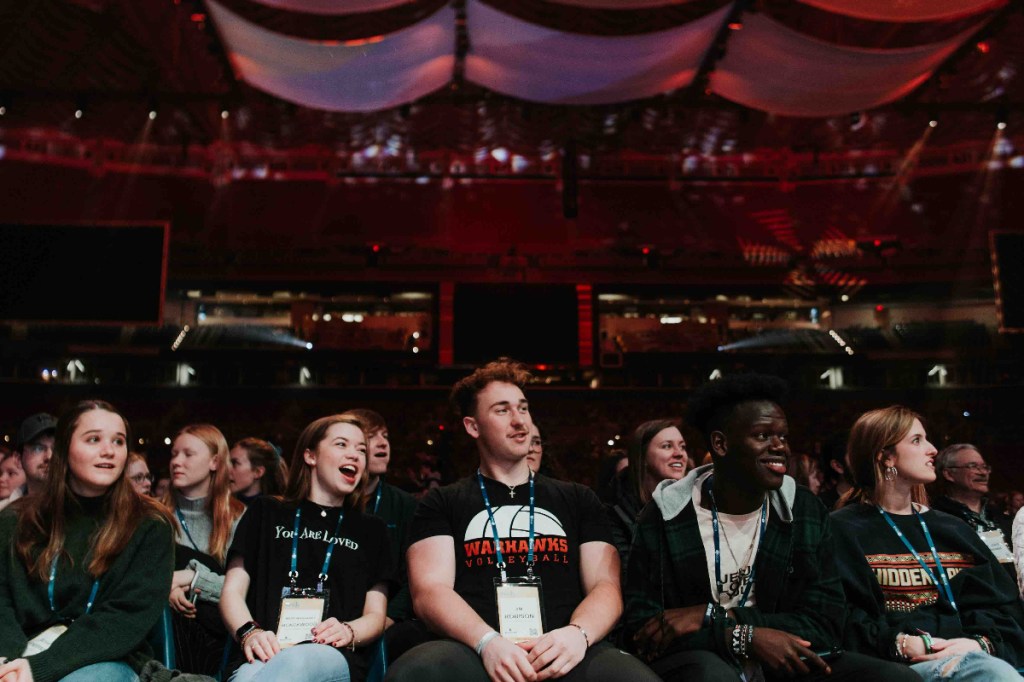 Casey Johnson | Courtesy of SEEK Conference
Several beautiful moments of SEEK 2023 have gone viral, like this powerful clip of 17,000 young people singing "Salve Regina."
But what's it like on the ground? How is the Holy Spirit working through SEEK to move hearts and bring souls to God?
Seeking Jesus
I had the chance to catch up with Logan Talmage, a college student whose life was changed when he went to SEEK 2023.
Talmage is studying biochemistry at the University of Illinois at Urbana-Champaign, where he is a member of a fraternity. He was raised without any religion in his home, but he began to take an interest in religion as a teenager.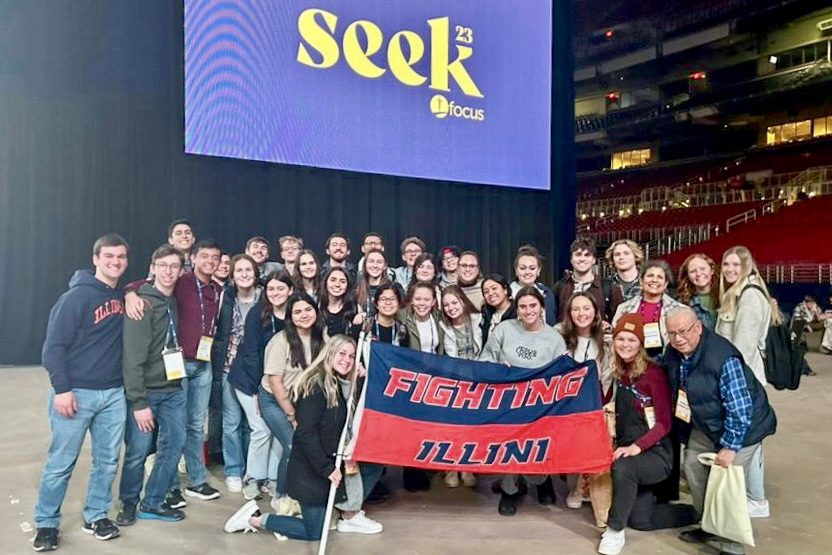 Courtesy of Logan Talmage
"After receiving a free Bible on the walk home from high school and having the urge to read it, I began to understand who God is and why He matters to us," he said. 
He decided he wanted to be a Christian, and he says, "I gave my life to Jesus in 2020, and although there have been bumps in the road, 2022 was the year where this became rock solid."
Yet he was looking for something more, especially in a season full of changes. He was praying for a way to focus on his faith over winter break when he got the answer he was looking for. 
"One of my friends invited me to SEEK and it felt like the answer to my prayers," he said. "SEEK was the first Catholic event like this that I have attended and it definitely opened my eyes."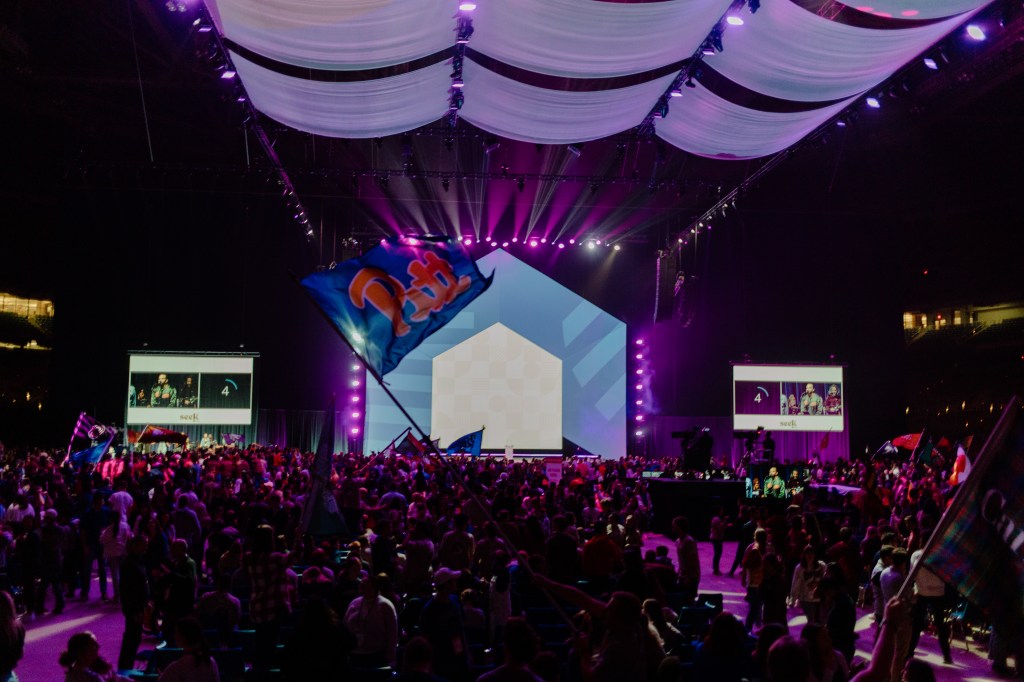 Madisen Martinez
Not having much experience with Catholicism before SEEK, he found the conference to be eye-opening in the best way. 
"I had some misconceptions about Catholicism from looking at the Church from the outside and I now am so happy to see that Catholics are all about Jesus like I am and are focused on truth," he said.
He shared a few of his favorite memories from SEEK:
"Not knowing almost anyone coming into the week, yet feeling like family right away." 

"Adoration that had probably every person in the room (including me) crying out of joy and love."
But the most incredible moment came when he stopped to pray with a group called Encounter. 
Courtesy of Logan Talmage
An answer to prayer
Before SEEK, Talmage had been praying about two specific questions: "whether or not I should do Exodus 90 and how I could maximize my ministry, especially amongst my fraternity."
When two Encounter members prayed with Talmage, one of them said to him, "Exodus 90: God is calling you to it and its challenges will bring you closer to Him," and immediately after, "Your ministry this semester should be focused on your fraternity and you will be able to lead them like never before, just keep pursuing Jesus like you are now." 
"After this, I heard God say, 'Yes, here I am,' and started crying and shaking," Talmage said. He said those moments changed his life.
After going to SEEK, Talmage says he plans to pursue RCIA. "SEEK showed me that I can always move closer to Jesus and being part of the Catholic Church and especially the sacraments," he said.
Most of all, he found at SEEK a renewed conviction in the importance of faith and God's goodness. 
"God truly is real and is so good to us in every way, especially giving us the life and death of Jesus," he said. "I feel so blessed every day that God reveals Himself when we take steps toward faith and know that I will always be filled with love, hope, and joy as long as I have faith."