The Via Francigena, the oldest pilgrimage route in Europe, was a trade route more than 2,000 years ago.
The Via Francigena is Europe's oldest cultural and trade route, as well as an ancient pilgrimage route. In fact, it can be said it is the oldest Christian pilgrimage route. Dating back more than 2,000 years, and stretching more than 1,000 kilometers (more than 620 miles), the Via Francigena is a network of ancient Roman roads and trails that meets a later medieval path crossing from Switzerland to Rome. And although it is less popular than the legendary Camino de Santiago, it is now being rediscovered, in part because of the coming Roman Jubilee of 2025.
Before the tomb of Santiago El Mayor was discovered in Compostela, Rome was the only European city where one could visit the tomb of one of the twelve apostles: that of Simon Peter. It also preserved the tomb and relics of the "apostle to the Gentiles," Paul of Tarsus. It was only natural that pilgrims would visit the city from the very early days of Christianity.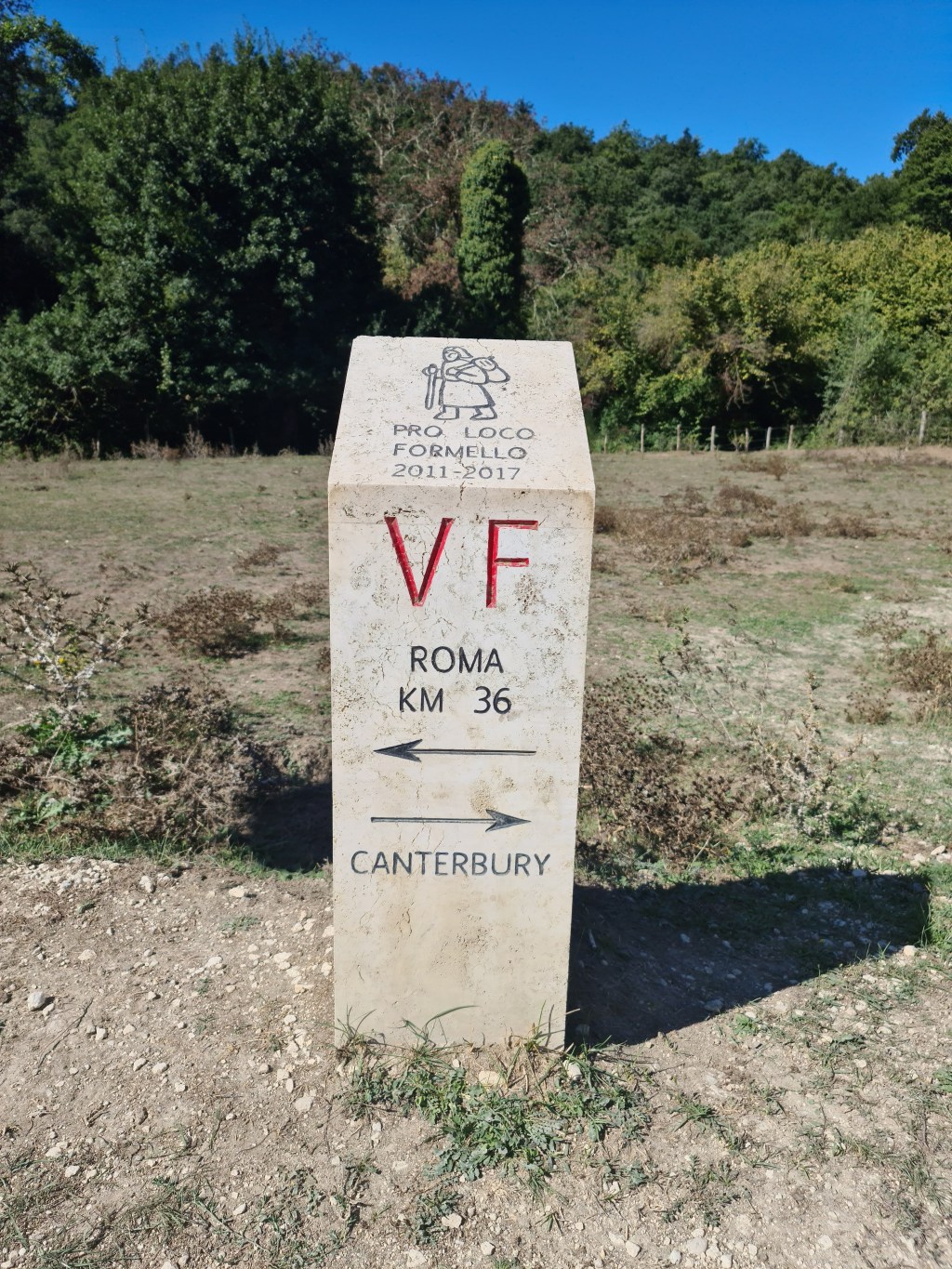 © Bipel
In the 6th century, during the papacy of Gregory the Great, the main Roman sanctuaries were renovated to facilitate pilgrims' visits. But that does not mean pilgrims did not visit them earlier. In fact, the first pilgrimages to Rome date back to as early as the 2nd century. Solid historical evidence shows that, for example, Origen (one of the Fathers of the Eastern Church and a pillar of early Christian theology, along with St. Augustine) would have traveled from Alexandria to Rome as a pilgrim, perhaps in a jubilee year.
For centuries, countless new converts to Christianity would travel, as pilgrims, to Rome from northern Europe. And although the Christian conquest of Jerusalem and the discovery of the tomb of St. James opened new pilgrimage routes for European, Middle Eastern, and North African Christians, it is also true that the Via Francigena was already a consolidated route to reach the Eternal City.
While some sections of the original trail have been lost to modern highways (thus being re-routed), other segments follow the original cobblestoned Roman roads, medieval paths, and even farm tracks crossing ancient Etruscan and Roman ruins.
Once in Italy, the Via Francigena goes through famous Roman outposts and medieval towns such as Aosta, Pavia, Piacenza, San Miniato, San Gimignano, and Viterbo, where pilgrims stop to rest and to pray in early Christian and later medieval churches.