A reference to the "House of David" found on the Mesha Stele might indicate the biblical character was indeed a historical figure.
What can God do in your life with one Bible verse a day?
Subscribe to Aleteia's new service and bring Scripture into your morning:
Just one verse each day.
Click to bring God's word to your inbox
New research made on the ancient Mesha Stele might have uncovered an extra-biblical reference to King David. In their article "Mesha's Stele and the House of David," published in the Winter edition of the Biblical Archaeology Review, scholars André Lemaire and Jean-Philippe Delorme claim this reference could indicate the biblical king was an actual "historical figure."
In the 9th century BC, the Moabite King Mesha set up a stele in his capital, Dibon (modern Dhiban, in Jordan). The stone slab chronicled his military victories over his enemies, including Israel and, scholars claim, possibly Judah – referred to as the "House of David." Unfortunately, the portion of the stele that might mention the biblical King David as the founder of Judah's dynasty has been damaged, thus making the reading of the "House of David" line (line 31 of the stele, to be precise) uncertain.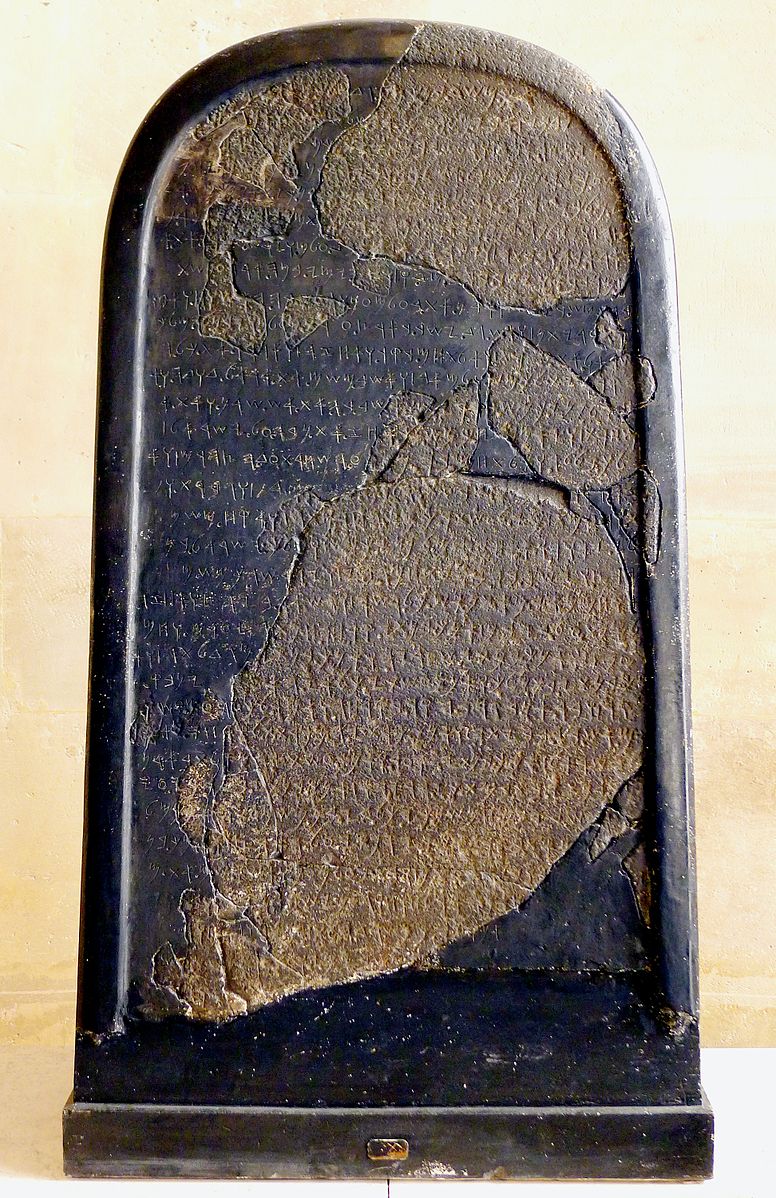 The Mesha Stele, also known as the Moabite Stone, was discovered in 1868 and suffered damage in 1869. But an impression of the whole inscription was made before the damage, allowing the original words to be deciphered. Now, new photographic evidence of both the impression and the stone itself has convinced Lemaire and Delorme that it does indeed mention the "House of David," the dynasty established by King David of the Bible.
In their paper, Lemaire and Delorme explain that "in 2015, a team from the West Semitic Research Project of the University of Southern California took new digital photographs of both the restored stela and the paper squeeze […] The team used a method called Reflectance Transformation Imaging (RTI), in which numerous digital images are taken of an artifact from different angles and then combined to create a precise, three-dimensional digital rendering of the piece. This method is especially valuable because the digital rendering allows researchers to control the lighting of an inscribed artifact so that hidden, faint, or worn incisions become visible […] In 2018, the Louvre Museum also took new, high-resolution backlit pictures of the squeeze, where the light was projected directly through the 150-year-old paper to provide a clearer view of the ancient letters it records […] The stone contains a possible reference to the 'House of David' as Judah's rulers, which seems to support King David as a historical figure."
The "House of David" reference consists of five letters: btdwd (bt = "house of" and dwd = David), bet David. The first and fourth letters, bet and , were visible beforehand. Lemaire and Delorme's research claims there are traces of the other three letters — taw, dalet, and dalet, on the new images.