Thanks to the compassionate and creative team at this Spanish care facility, a father and daughter are reconnected and thriving.
Luis is 78 years old and suffers from dementia. He dearly loves his daughter Estefania ("Fani"), 38, who has Down syndrome. Their lack of independence has led them to enter a facility that provides care for people in their situation — the Casaverde Villa de Catal center in Alicante, Spain. While they could see each other every day, the moment of separation was traumatic, because Luis didn't understand. The center's ingenious solution took away their anguish.
They entered the facility last year and, given his disease, Luis couldn't communicate properly. Although it's the same facility, the father and daughter live separately because Luis' condition makes it difficult for them to be cared for in the same department. Their buildings are separated by an interior garden.
Luis was heartbroken not to see his daughter and the psychologist of the center understood that the best "medicine" for him was to find a way for him to stay in touch with her.
During Fani's 39 years of life, Luis has always lived for his daughter. He has devoted himself to helping her become an independent and autonomous person, to the best of her ability. But now, in this process of dementia, it is he who needs his daughter. Not being with her, not being able to communicate, was causing him anxiety. 
Everyday anguish
"When the caregivers took Fani to see her father daily, the moment of saying goodbye was tragic. The father was very upset. He didn't understand why his daughter was being taken away. No matter how much the caregivers and assistants tried to explain that his daughter was going to have a snack or that she was going to do activities with her companions, there was no way for him to understand," says a facility representative.  
Centro Casaverde Villa de Catal (Alicante, España)
Vanesa López Manchón is the facility's psychologist. She knew that if she could find a way to connect them, the quality of life of both of them would improve.
"When they arrived here, given Luis' situation, it wasn't possible for the father and daughter to live in the same ward. Luckily, Casaverde has an area for people with disabilities, which has allowed the father and daughter to see each other when they need to." But these traumatic daily goodbyes demanded a solution. 
"I realized that Luis retained the ability to read. It occurred to me that I had to put a note that he could read every day so that he would understand that his daughter was near. I wrote him the note, and I thought that among so many windows we had to put a distinctive sign so that he would know where his daughter was,"  says Vanessa. 
They looked for a way to identify the window on the other side of the yard. "As Fani is her father's heart, we thought that a heart could be a good sign. That way, when he woke up in the morning, he understood that they lived in the same building and that he only had to look out the window to see her."
Centro Casaverde Villa de Catal (Alicante, España)
So they painted the red heart on Estefania's window. They put a message on Luis's wall and another one in another location, saying that if he wanted to see his daughter, he should tell an assistant at the center, who would contact Fani's caregivers so she would look out the window of the room. 
More steps
Little by little, we saw that it worked. Her father understood that she was going with her companions, or even saw her playing in the garden. "Luis' happy face was a poem," says Vanesa with a satisfied smile. "It was wonderful because he can see her when he wants and needs her." 
"It was so beneficial that he made positive steps. Hence, the center was moving forward and they started calling Luis to participate in activities, even recreational activities, and they saw he could be with his daughter. Luis is happy. From that point on, it has been a beneficial process for both of them because they go on outings and excursions. Every time they see each other they are very happy because they help each other," says the psychologist.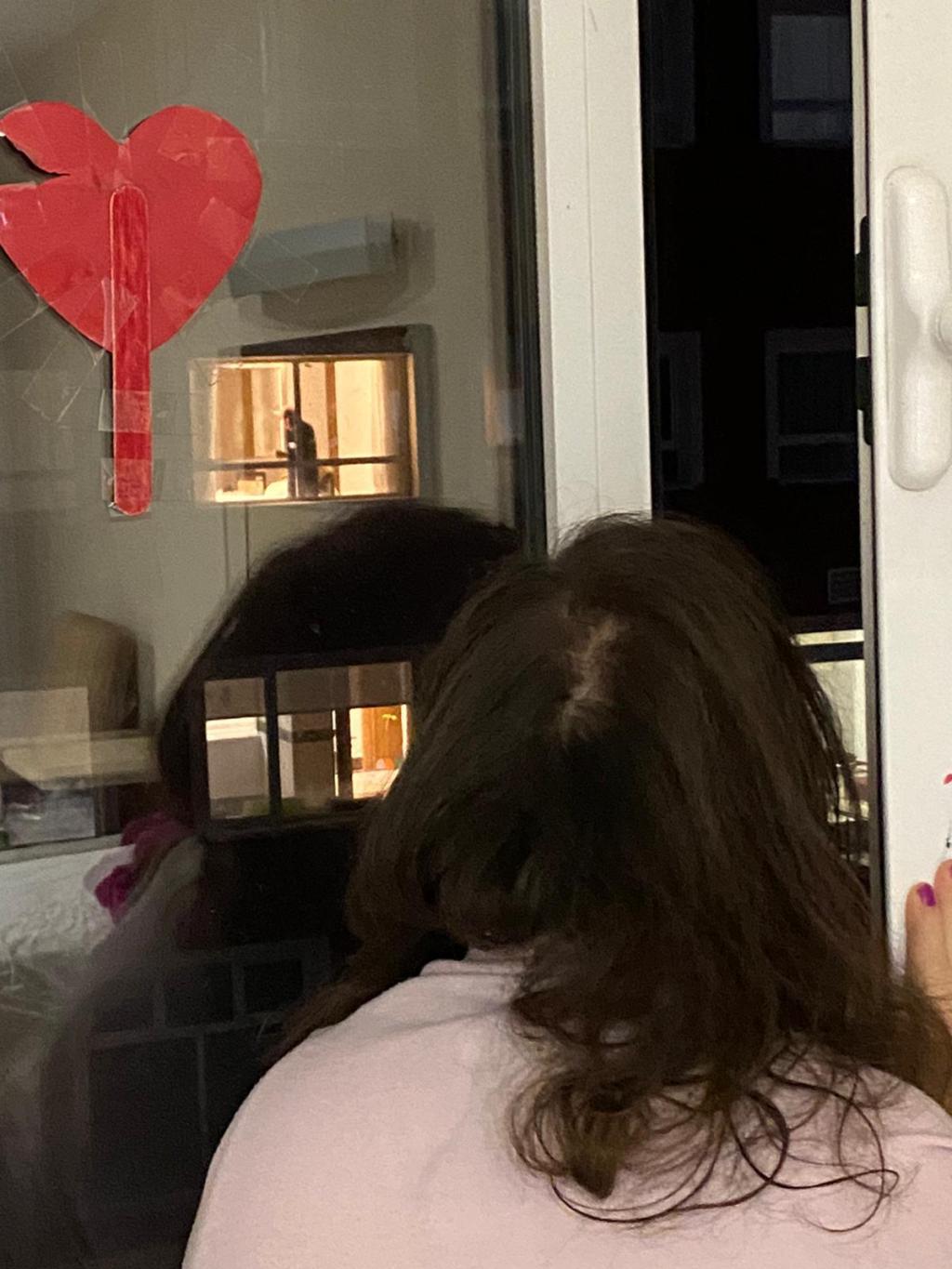 Centro Casaverde Villa de Catal (Alicante, España)
Success on social networks
The Casaverde Center has told this story on social networks, because it believes that "these heartwarming stories are so beautiful that people have to know what happens in these facilities."
The responses say it all. The posts are thrilling users, so much so that the father-daughter team is going viral, to the enormous pride of the caregivers. These facilities promote dignity and compassion in care and helping people with disabilities to continue their lives and follow their life goals.