Lionel Baudot said that the most challenging part of building a LEGO model of this scope is preventing the skin from wearing off his fingers.
Five hundred hours of work, or six months in total. This is the time spent by Lionel Baudot, a resident of Metz, France, to build this model of Notre Dame Cathedral, entirely made of plastic LEGO bricks. Baudot estimated that the model required more than 63,000 LEGO pieces to complete.
He was able to finish the project during the confinement caused by the Covid pandemic. His daughter also helped him work through the 2,610 pages of assembly instructions and 5,384 diagrams, he told French news website Actu. The model cathedral, which weighs over 120 pounds, is lit from the inside to highlight the stained glass windows.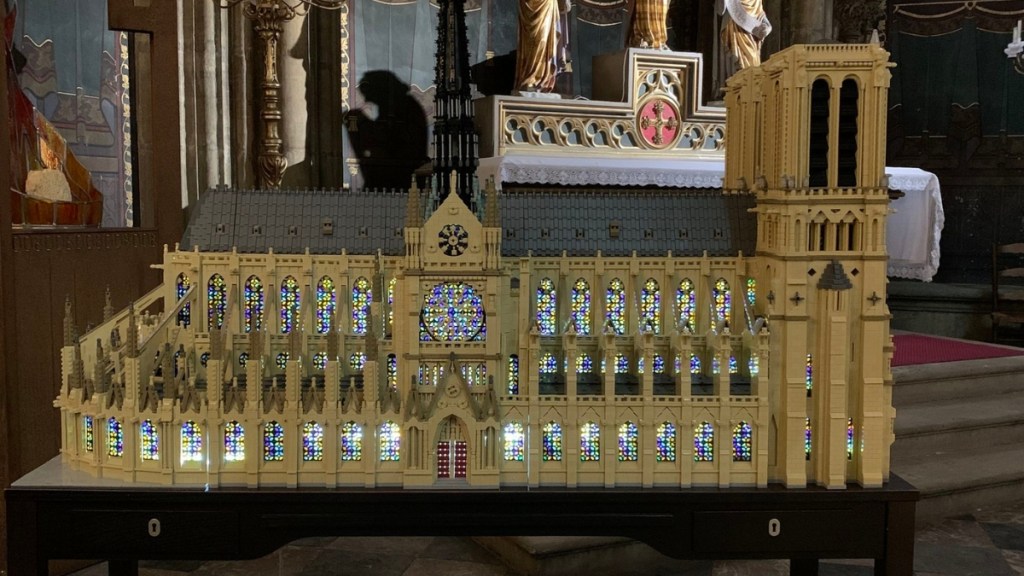 Marc Taillebois/Diocèse de Metz
The whole project was completed with a great amount of realism. The many details of the project include the rose windows, the gargoyles, the portals, the buttresses, the spire, and even the statues of the apostles – everything is there! 
Lionel, who describes himself as a "fan of LEGO and architecture," had previously completed a scale model of Harry Potter's Hogwarts castle, a project that only took around 20,000 pieces to complete. He noted that one of the biggest challenges in LEGO builds of this scope is preventing the skin wearing off his fingers. He said that if he does not wear protective gloves to conduct his work, then his fingers are raw after about 6,000 pieces.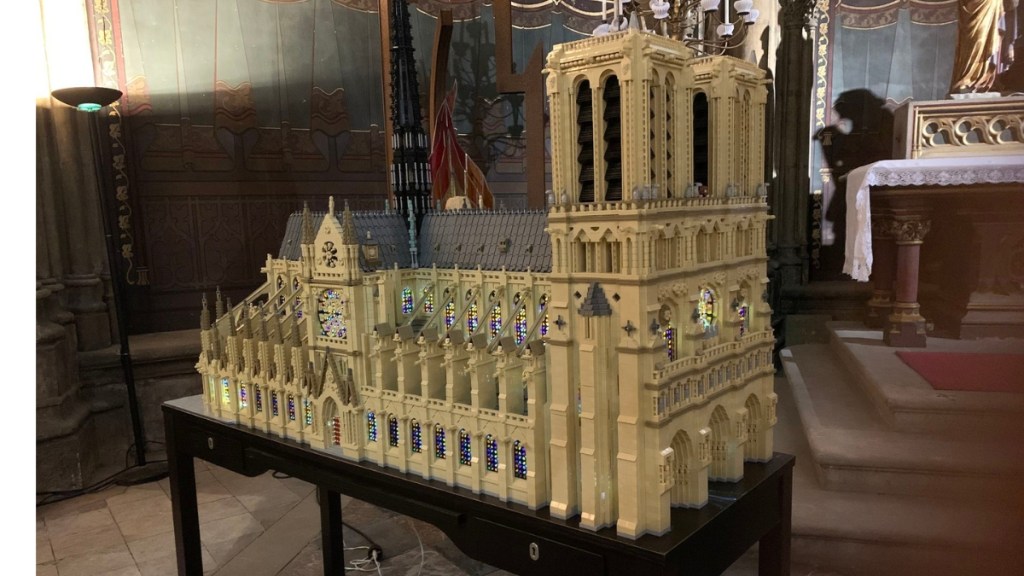 Marc Taillebois/Diocèse de Metz
This masterpiece of patience was on display at the cathedral of St. Stephen in Metz this past February. Baudot said he isn't sure where or if he will show it in public again, but he's already working on his next project: a Bavarian castle that will require some 57,000 pieces.
Read more at Actu, and get a better view of Baudot's incredible LEGO model of Notre Dame in the video below.