Did you know that the invention of super popular LEGO bricks included a true testimony of faith?
You are surely familiar with the famous little colored blocks that fit together and that you never want to step on with bare feet. With a little imagination, they can become a house, a car, the Eiffel Tower, the Coliseum, or even the Titanic.We're obviously talking about LEGO. But did you know that their story also hides a true testimony of faith?
Ole Kirk Christiansen, creator of LEGO, was born in Denmark in 1891. He was the tenth child of his parents. His mother, Kirstine, briefly describes their family life in her diary as "modest but happy, trusting in the mercy of God."
Thus, young Ole grew up in a pious peasant family of the Protestant faith. At the age of 7, he was already tending the sheep and cows on his father's farm and working in the nearby fields to help his parents support the household. Later, he apprenticed as a carpenter to his brother and opened his own workshop in 1916. He met his future wife, Kristine Sørensen, and became the father of four little boys.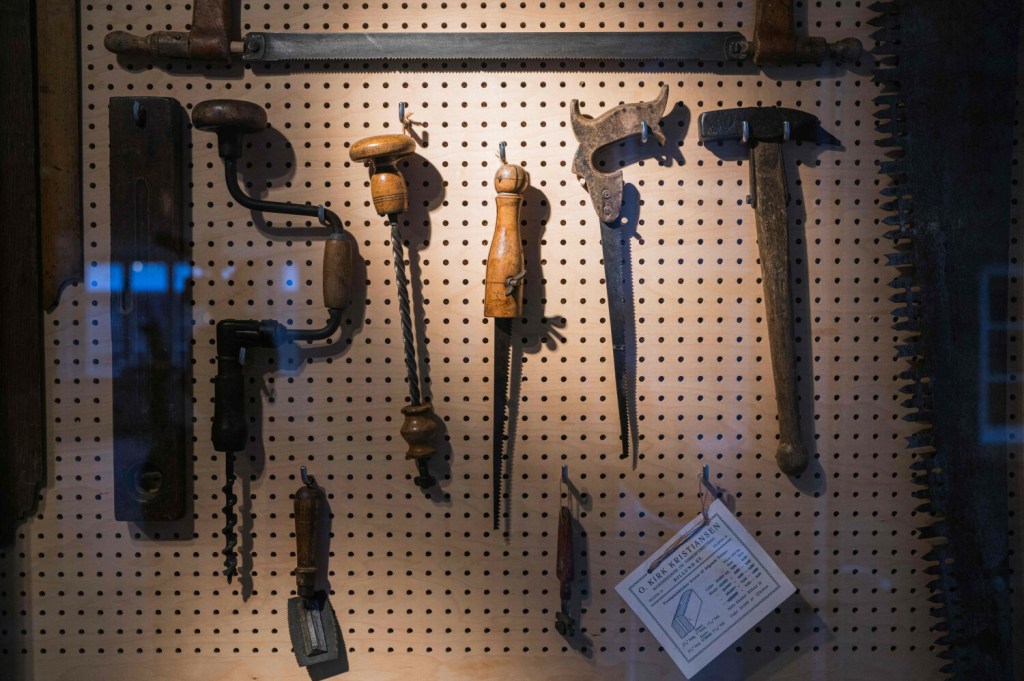 JONATHAN NACKSTRAND/AFP/East News
His faith, combined with his determination and hard work, helped him to overcome difficult times, both personally and professionally. Indeed, there was no shortage of trials for this young carpenter. When he was 33, his house and workshop were consumed in an uncontrollable fire. He rebuilt his workshop and found a new home for his family. But some time later, he was forced to stop his activity because of the Great Depression in 1929. The young craftsman found himself without income, and widowed, as his wife died suddenly at the age of 40. 
The birth of LEGO bricks
Although fate seemed to be against him, Ole continued to show optimism thanks to a good dose of humor, and especially thanks to prayer. Some time later, he married his second wife, Sofie, who was 38 years old. Thanks to her, he managed to save his business and pay back his creditors for the reconstruction of his workshop. In 1932, Ole started making the toys that would become the famous LEGO bricks. Initially made of wood, they were not manufactured in plastic until 1949. In his memoirs, he describes this opportunity "as a gift from God." His production grew and he made it his family business, now prosperous, until he opened a LEGO manufacturing plant. 
JONATHAN NACKSTRAND/AFP/East News
And then, a new misfortune occurred. "At three o'clock in the morning," Ole recounts in his memoirs, "one of the young people who worked in the shop came into my house and shouted, 'The factory is on fire!' This news was heartbreaking. I stopped for a moment to kneel before God. I reiterated my gratitude to the One who knows everything, and that gave me peace of mind and tranquility." Despite this great loss, with the help of his family, employees, and friendly companies, Ole Kirk Christiansen rebuilt the factory, and even employed 40 more people the following year. As head of his company, he shared his faith by leading a morning prayer with his employees. He gave each employee a copy of the Book of Psalms, stamped with the LEGO logo.
This is how his son, Gotfryd, remembers him: "I am convinced that my father's faith in God, which was evident in everything he did, helped him through the sadness and difficulties he experienced. His faith made him a brave man. It gave him the comfort he needed to take on his new responsibilities, and the strength to pull through despite the obstacles he faced."