The legacy of St. Patrick lives on!
It's an American story.
It's about hardship, passion, and perseverance. It's the story of every immigrant.
The Irish who set sail for the New World brought their faith, character, and traditions, adding to America's beautifully rich tapestry.
Leaving the land of their birth in the hope of a better life. Fleeing tyranny, religious persecution, and poverty.
And it's a Catholic story.
St. Patrick, the patron saint of Ireland, was arguably the greatest missionary of all time.
Leading a life of complete reliance on God and converting an entire nation.
"…and I read the beginning of the letter, the voice of the Irish people… They called out as it were with one voice: 'We beg you, holy boy, to come and walk again among us.' This touched my heart deeply, and I could not read any further; I woke up then. Thanks be to God, after many years the Lord granted them what they were calling for." Excerpt from 'St. Patrick's Confessio'
His legacy lives on some 1,500 years later with celebrations throughout the country where he ministered, and the many countries where his spiritual sons and daughters now live — but no celebration is like that of New York City.
Launch the slideshow
It began in 1762, two decades before New York's first Catholic parish, St. Peter's, was established on Barclay Street. When a group of "homesick, Irish ex-pats and Irish Military serving with the British Army" decided to organize a parade. It's unclear what the route was, but it's said to have ended at a tavern.
It persevered through the Revolutionary and Civil Wars, WWI and WWII. And attacks from anti-Catholic forces of all sorts. And became the world's oldest and largest St. Patrick's Day Parade.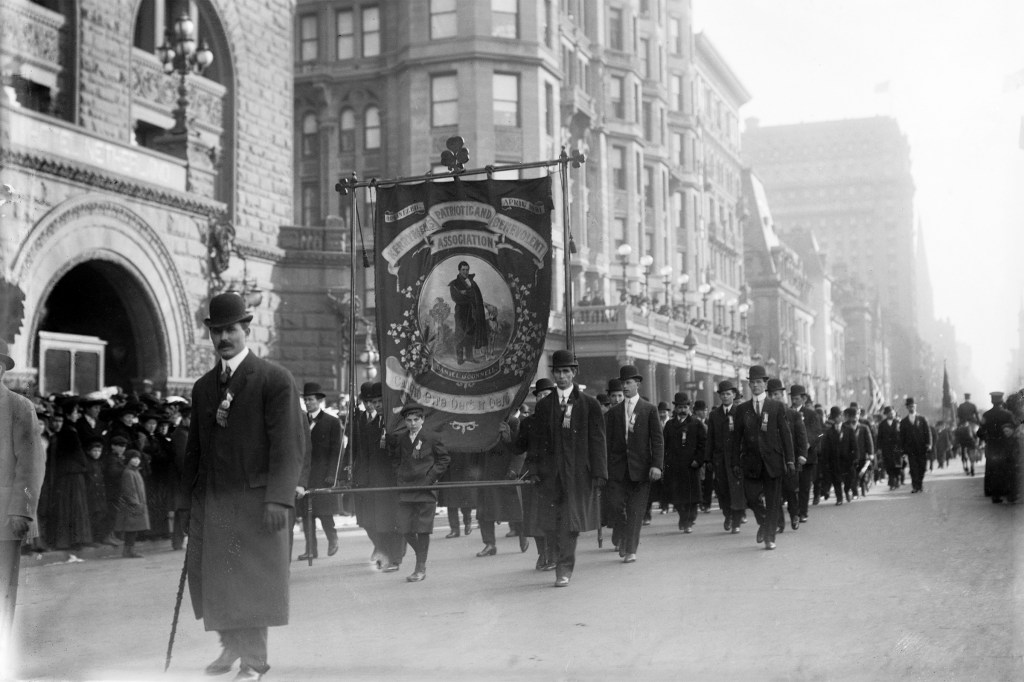 Library of Congress
From 1762 to 2023
And today, marchers proudly took over New York's Fifth Avenue. What began with only a handful of faithful Irishmen has grown to over 200,000, with millions of spectators joyfully joining from around the world to share in the celebration.
"To the extend that I am changed by the encounter with Christ, I am a Disciple. To the extent in which I'm able to share how my life has been transformed by the Person of Christ, I am a missionary. Pope Francis reminds us that we are called to be like St. Patrick. Missionary Disciples. Not in the past. But today." Monsignor Kiernan Harrington, from his homily at the Cathedral today
America is home to every race and ethnicity in the world. Each with its own customs and traditions. And America is a nation where they are not merely permitted to practice them, but the nation rejoices with them in celebration.
The slogan "Everybody's Irish on St. Patrick's Day!" pays homage to that.
And that's what makes it an American story.
But that it's celebrated for one of the greatest evangelists of all time? Hear what St. Patrick has to say.
"So I am, first of all, a simple country person, a refugee, and unlearned. I do not know how to provide for the future. But this I know for certain, that before I was brought low, I was like a stone lying deep in the mud. Then he who is powerful came and in his mercy pulled me out, and lifted me up and placed me on the very top of the wall.

That is why I must shout aloud in return to the Lord for such great good deeds of his, here and now and forever, which the human mind cannot measure.

So be amazed, all you people great and small who fear God! You well-educated people in authority, listen and examine this carefully.

Who was it who called one as foolish as I am from the middle of those who are seen to be wise and experienced in law and powerful in speech and in everything?

If I am most looked down upon, yet He inspired me, before others, so that I would faithfully serve the nations with awe and reverence and without blame: the nations to whom the love of Christ brought me. His gift was that I would spend my life, if I were worthy of it, serving them in truth and with humility to the end." Excerpt from 'St. Patrick's Confessio'
That makes it a Catholic Story.
Happy St. Patrick's Day!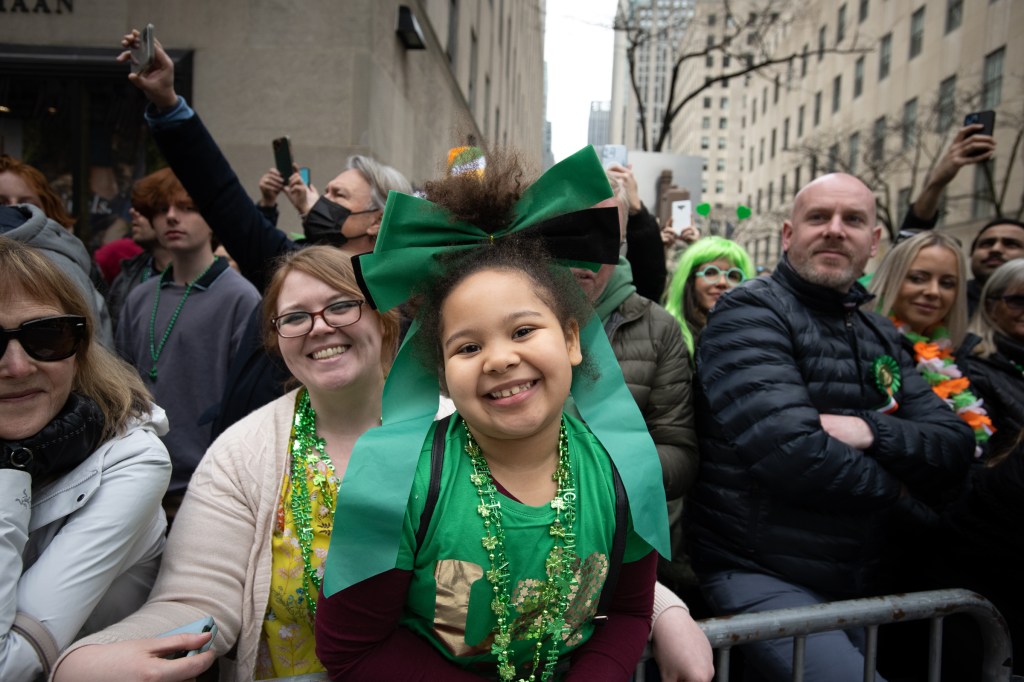 Jeffrey Bruno