Fr. Fernando Cuevas has brought together 280 married couples, and none of them have gotten separated or divorced!



What can God do in your life with one Bible verse a day?
Subscribe to Aleteia's new service and bring Scripture into your morning:
Just one verse each day.
Click to bring God's word to your inbox
Fernando Cuevas is a priest from the Spanish island of Ibiza who has been working in Valencia for years. It was there, 14 years ago, where he began his role as matchmaker, when a young university student told him about his difficulties in finding a girlfriend.
Fr. Fernando put him in contact with a girl who shared his values and beliefs. They dated for five months, and then Fr. Fernando himself officiated their wedding.
A form of service
This was the first couple that Fr. Fernando brought to the altar. But today, 280 couples have already gotten married thanks to his online matchmaking work. And the best thing is that none of them have separated or divorced!
The latest couple to set their wedding date are Miguel and Xiomara.
Fernando Cuevas Raposo
Beyond the surprising numbers or the anecdotal and amusing aspects of the case, Fr. Fernando sees the priesthood as a service, and for him this work is one more service to the Church, which is in great need of good Christian marriages.
So in the little free time he has left after fulfilling his pastoral duties – he belongs to Opus Dei and is the chaplain of several schools – he devotes himself to sort and classify the almost 50 applications he receives every day through the WhatsApp messaging app.
He admits that he enjoys it, but he also sees that there's a lot of demand and being able to help makes him satisfied. "Dedicating one minute to this can change the lives of those people who have contacted me by phone," he says.
It's through this medium that he receives the requests. If someone wants to find a possible spouse, they simply have to send him a message through WhatsApp and ask for help. After a few hours the person will receive this text message on his cell phone:
"Hi. Welcome to the club. I'm beginning to pray for you and the man or woman that the Lord has in store for you."
Key questions
Next, they receive questions they have to answer: their name and surname, age and place of birth, height, education, current job, city of residence, willingness to meet someone in another city (and even to move there if in the end they hit it off), family, hobbies, virtues, shortcomings, and what they're looking for in a potential spouse.
All the questions are important, but for Fr. Fernando, the key question is the degree of commitment that the people have with the Church and to which movement they belong. It's not enough for them to "go to Mass only on Sundays."
Finding the "needle in the haystack"
After sending Fr. Fernando the completed form with all the data and a couple of photographs, the candidates wait patiently for the answer, since he has to find the most suitable match for each person within the "catalog" of data. It's like finding a needle in a haystack.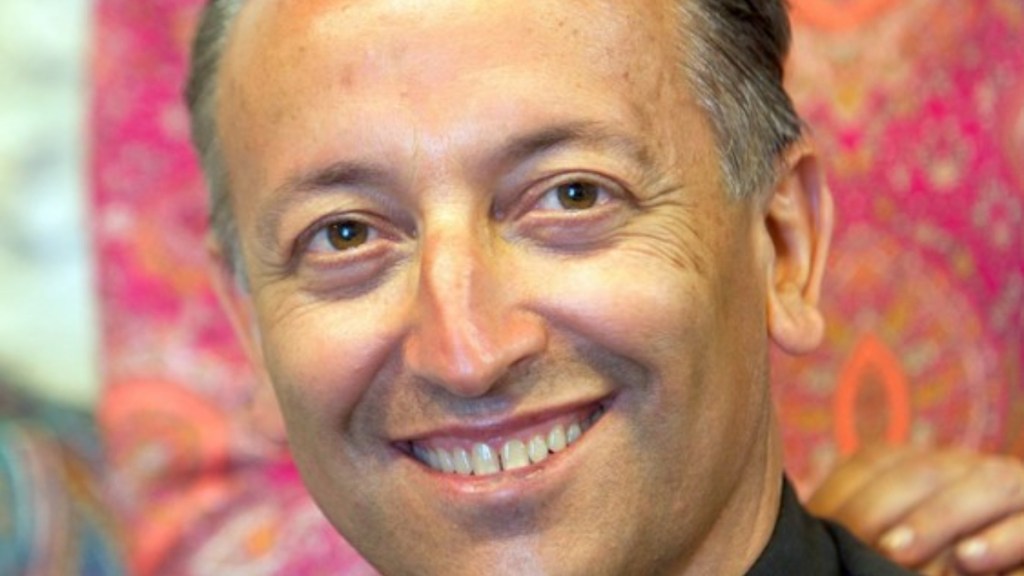 @Fernando Cuevas Rapos | Facebook
Once the possible matches have been found, Fr. Fernando sends the files to the ones that each person approves – without the last names.
On some occasions, group meetings or other activities are organized, such as get-togethers, volunteer activities, conferences, or film forums to encourage them to get to know each other.
Of course, Fr. Fernando invites to these meetings only the candidates he thinks are suitable for each other so that the "spark" between them may arise.
Marriage is a vocation to holiness
After so many years as a priest and getting to know so many people, Fr. Fernando has realized that in general, the biggest problem now is that we have to learn to love. He comments that "people tend to be selfish, childish and immature. Many are in love with themselves and don't think about others."
According to him, "loving a person means needing them, thinking that we cannot live without them. Couples that don't fall in love like that cannot get married." They must be united by the conviction that marriage is a vocation to holiness of the highest degree.
Those who unite in marriage should understand clearly and confidently that their union "is not a relationship of two, but of three, because the Lord is with them."
The magical cocktail
On his question sheet there's a section dedicated to "hobbies," but he knows that what unites most – more than music, sports or a love of reading – is having shared values and beliefs.
He also points out that "what really unites is having equal parts of good humor to put things in perspective and maturity to forgive and forget. That cocktail is magical. If the two of them are really discerning whom they want to share their lives with, talk a lot about the issues that matter, and feel physically attracted to each other, whether or not they agree on their love of tennis or paddle ball is very secondary."
No obstacle can stand in their way if they truly believe that what they want is to serve one another, to make the other person happy – not getting married only to make themselves happy.
Growing demand
Fr. Fernando recognizes that the demand for his services is growing at full speed, especially among people in their thirties, as well as people in their forties and older.
He receives submissions from all over the world, including Australia. Vicente Huerta, a fellow priest who also lives in Valencia, takes charge of cases from Latin America and the rest of the world.
In addition, many of his priest friends who live in other places send him information of people they know so that Fr. Fernando can match them.
Fernando Cuevas Raposo
Even from Jerusalem
Since his formula is successful, they've even written to him from the Patriarchate of Jerusalem and the Diocese of Nazareth so that he could send them an example of the questionnaire and share his experiences.
In those places "they're concerned that the young Catholics in their dioceses are very few and geographically dispersed and therefore don't know each other. They're very interested in implementing this system because pious marriages will in principle produce children who are firm in the faith and who are the future of the Church."
People have written to him from other very distant and different dioceses with the same objective.
Sponsoring a girl from Nicaragua
Of course, he doesn't charge anything for this service. It's free of charge. But if a couple ends up getting married, Fr. Fernando proposes that they sponsor – if they want – a girl from Nicaragua for $200 a year. "When the Lord has changed your life, in gratitude you'll change it for that girl because she'll be able to go to school," he adds at the end of the form he sends to the candidates.
He explains why he does it: "I went many summers with doctors and catechists to do volunteer work in the jungle of this beautiful Central American country. One day in July 2006 during a Mass at the foot of the Momotombo volcano, I promised those families that I would provide the means to help them pay for school for their girls who are very underprivileged."
So since couples who have met through him want to thank him in some way, he came up with this way of way of giving back for all the Lord does and wants to do.