Deacon Zane Langenbrunner, a seminarian from the Pontifical North American College, talks to Aleteia about singing at the Easter Vigil in St. Peter's Basilica.
What can God do in your life with one Bible verse a day?
Subscribe to Aleteia's new service and bring Scripture into your morning:
Just one verse each day.
Click to bring God's word to your inbox
The Exsultet, also known as the Easter Proclamation, is an ancient hymn sung during the Easter Vigil, which recalls the power and story of Christ's resurrection. This year, 29-year-old Deacon Zane Langenbrunner, from Mishawaka, Indiana, will be singing this prayer at the Vigil in St. Peter's Basilica with Pope Francis on April 8, 2023.
Deacon Langenbrunner has been in the seminary for six years, the last four of which he has spent in Rome at the Pontifical North American College (NAC). He will be ordained in the next months.
Deacon Zane told Aleteia about the important task that awaits him and what he believes are the most beautiful verses of this prayer.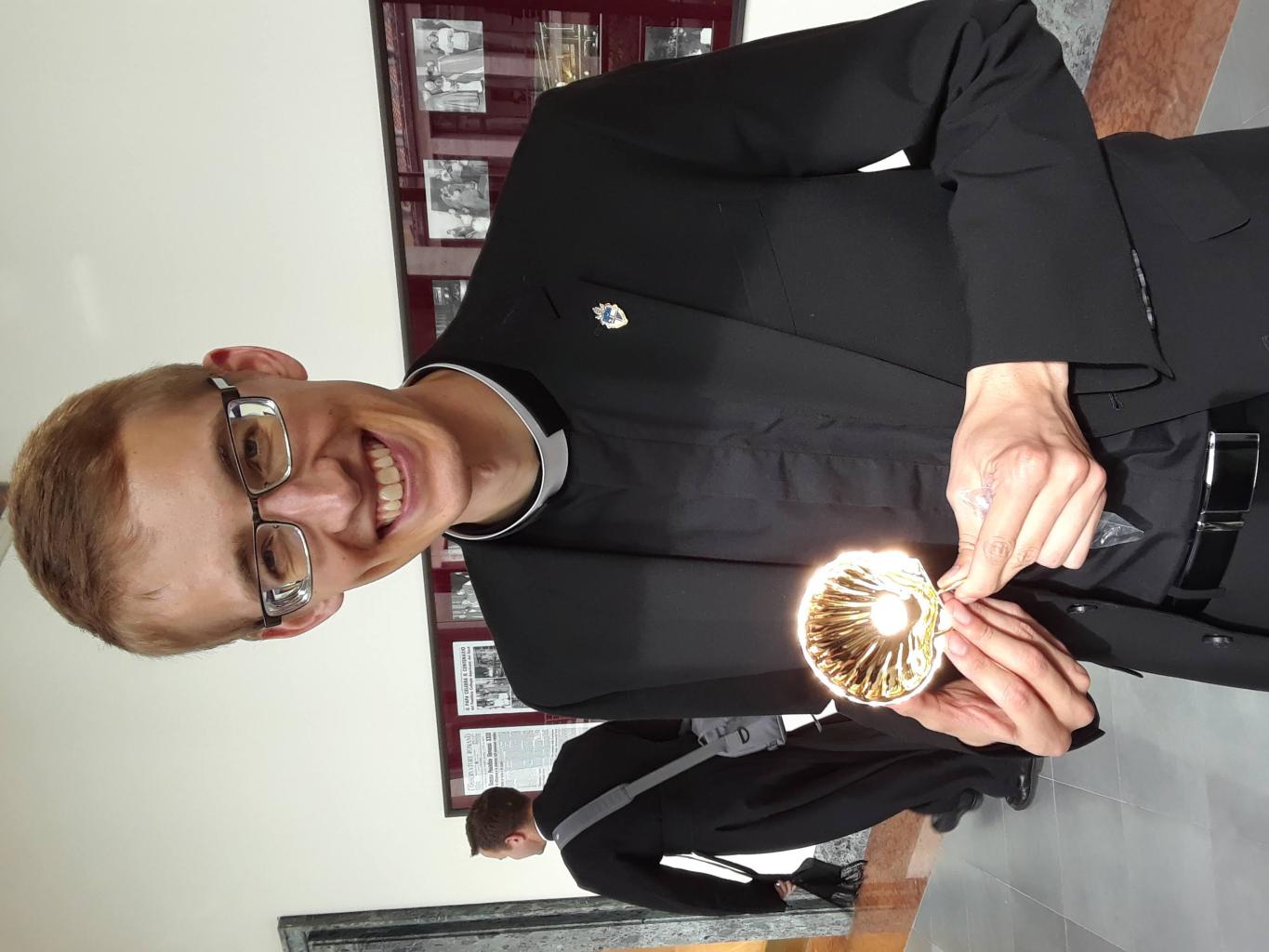 Courtesy of Zane Langenbrunner
How do you feel about singing during this Easter Vigil at St. Peter's Basilica with Pope Francis?
This is really a humbling and wonderful experience and I am really excited to just be part of that liturgy and celebrate Easter with the Holy Father. I have never served at one of the liturgies with the Holy Father, let alone sung in it — so this is the first time. I am a bit nervous, I must say, but I think anyone would be.
When I was telling people about having to sing the Exsultet at St Peter's Basilica, I said that going forward, after this and once I am ordained a priest, I will never be nervous to sing anything ever.
People in my home parish have been sending me emails and messages encouraging me and saying they are praying for me, as my parents told them I would be doing this.
What are your favorite two or three lines from the Exsultet? 
It is truly a marvelous prayer and kind of unlike any other prayer that we have in the liturgy. It talks about the union of God's creation. In fact one of the lines I like is "O vere beata nox, in qua terrenis cælestia, humanis divina iunguntur!" (O truly blessed night, when things of heaven are wed to those of earth, and divine to the human). It talks about the union of the things of the earth with those of heaven, which is exactly what Christ has done.
Another part which is incredible is  "O felix culpa, quæ talem ac tantum meruit habere Redemptorem!" (O happy fault that earned so great, so glorious a Redeemer!). It explains how the world works through human sinfulness to bring back a Redeemer, a salvation. This way the Lord can retake the living and transform the state we live in, into something beautiful, which is the salvation he made for us from the beginning. 
Lastly, another verse which really stood out to me is "Lætetur et mater Ecclesia" (Rejoice, let Mother Church also rejoice). I was always struck by this line when I heard it — but now in particular as I am getting ready to sing it at St. Peter's Basilica which is the mother church of Latin Christianity throughout the world. To be exhorting the Mother Church to the Pope in the very point where the mother church is and where Peter is, is even more powerful. I really hope the entire Church can exult and rejoice in Christ's salvation.
Have you always sung in church? Where does your passion for singing come from?
Ever since I was a kid I always loved music and singing. I used to be somewhat shy about it but I would always sing loudly at church. I remember people sitting in front of us at mass turning around and telling my parents, "Your son sings so beautifully and loudly!" I would be really embarrassed, but my parents would tell me, "No. It is a good thing, it is a gift that God gave you."
And I think it is a gift he gave me. I was really blessed growing up — I was in marching band, jazz band, I played drums, I got involved in the choir, musical theater, etc. When I went to the seminary there were also lots of opportunities to sing, for example in choirs.
Music has really been a gift that the Lord gave me and he also put important people in my life through it: music teachers, band directors, etc. I am really thrilled that the Lord has been able to use this gift already while I am a seminarian and hopefully for a long time still. 
Courtesy of Zane Langenbrunner
St. Augustine says that "to sing is to pray twice." What do you think about that? 
St. Augustine is my confirmation saint and one of my favorite saints. When I was in youth group we would do prayer worship and the priest would say, even if you sing poorly St. Augustine says singing is like praying twice, and if you are a bad singer it is like praying three times!
I will definitely be asking St. Augustine and the Holy Spirit to help me through praying the Exsultet, because it is a long hymn and I hope to be prepared and that my voice can hold out until the end.
How have you been practicing for this occasion?  
I found out two weeks ago and I have been practicing once a day. Our choir director at the NAC said there is the temptation to over-practice with a piece like this. Once you fix the tune and melody in your head, you can do it, and the important thing is saving your voice and having it be in a good state to get through this long piece. I have been keeping that in mind and trying not to practice too much. Also because the more I practice the more nervous I get.
How were you selected to sing? 
It has become a bit of a tradition for those who organize the liturgies at St. Peter's to reach out to the NAC and ask deacons and seminarians to help out during Holy Week since we live so close, right up the hill from the Basilica. Every year they have asked for help with different ministries and in particular they ask one of the deacons to be involved in the choir and sing the Exsultet.
I have been involved in the choir at the NAC for all four years that I have been here. The director of the choir asked if I would be willing to go and sing at St. Peter's Basilica and I said of course! Then later he said you're going to sing the Exsultet with the Holy Father and I thought, "Oh my goodness, well I have to practice a little bit then."
Update: You can watch the deacon sing the Exsultet at this video, beginning at approximately 22:30.