Joseph Wappes, 25, will be playing with a jazz ensemble at the Pontifical North American College. He spoke about this event and his life as a seminarian in Rome.
What can God do in your life with one Bible verse a day?
Subscribe to Aleteia's new service and bring Scripture into your morning:
Just one verse each day.
Click to bring God's word to your inbox
Joseph Wappes is a 25-year-old seminarian at the Pontifical North American College (NAC) in Rome who will be playing jazz tunes for a wide-range of important guests on April 20, 2023. On that night the NAC will host the annual Rector's Dinner, which is a fundraising event that brings together those who support and are close to the college. It is attended by bishops, Curia members, diplomatic representatives and more, and the seminarians all get involved by serving or playing music throughout the night.
Joseph, who is originally from Minneapolis, Minnesota, and has been at the NAC for three years, will lead the entertainment portion of the night.
He spoke to Aleteia about his preparation for the event and what his experience has been like as a seminarian in Rome.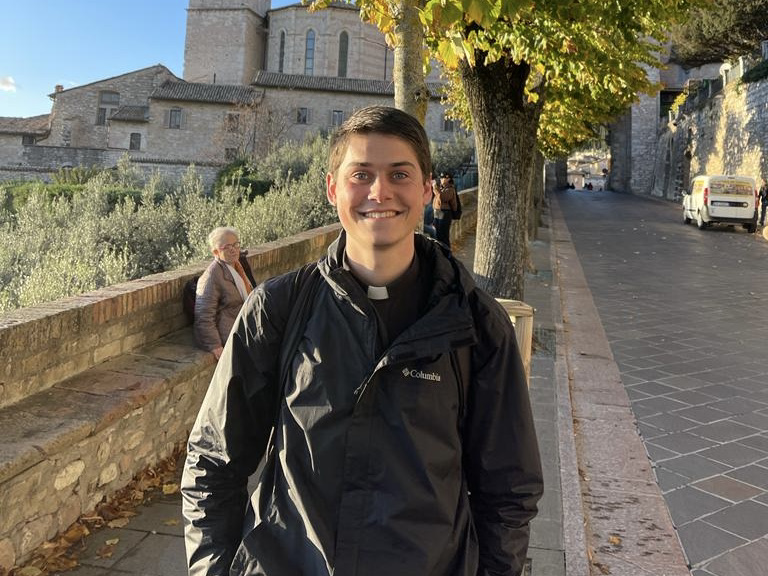 Courtesy of Joseph Wappes
How has your experience been so far, living in Rome as an American seminarian? 
Wappes: It's been wonderful with many beautiful experiences. For example, being close to the Holy Father or experiencing the universal Church, as I study with classmates from all over the US and all over the world. It's opened my eyes to the mission of the Church to bring the good news of the Gospel to all nations in a new way.

It's also been challenging being away from home and adjusting to a new culture and a language, but overall there have been many blessings. I am very grateful to have a chance to be formed as a priest here in Rome. 
Why is the Rector's Dinner important ?
Wappes: The annual dinner we host here at the NAC is an appreciation of our gratitude for the support that donors and friends of the college give us. They make it possible for us to be here and have such a wonderful program of formation: from facilities, to faculty, to staff, and many other blessings we have. They are really a key mission of forming priests here. 

Around 450 guests are invited this year. We seminarians will all pitch in: some set up, some clean, others serve, etc. I have been asked to lead the entertainment portion so I will be playing jazz music in the background with a group of seminarians. The nature of the evening is quite lighthearted and fun with a lot of joy and gratitude in the air. Our job is adding to that fun, and when I am playing I am always having a blast. 

A small choral group will then sing some sacred music at the end of the evening, making it a bit more prayerful and solemn. They will sing a piece dedicated to Our Lady.
Have you performed at this event before? What are you expecting this year? 
Wappes: I led the entertainment portion last year as well. What I learned is that people enjoy seeing us having fun and using our talents. Last year I was more nervous, as I was worrying about the pressure to put on a good show. This year I am much more at peace and know that whatever we play musically it will be just fine and people will receive it well. 

This year we will also be playing in the background, rather than being a main event. This will create a more fun atmosphere. There will be 6 of us playing in the jazz ensemble: other than my trumpet there will be a saxophone, a piano, a guitar, a bass and drums. We have been getting together and going through the songs. 
What is your favorite song out of the ones you are playing?
Wappes: "It Don't Mean a Thing (If It Ain't Got That Swing)." It is a very fun and upbeat swing tune. 
Did you expect to continue playing the trumpet when you came here to Rome?
Wappes: No, in fact, I didn't even bring my trumpet to Rome when I first came here because I thought I would never use it. When I realized I would be able to play often, I asked for it to be sent over.

I thank my grandfather for encouraging me to bring it over and continue playing! It is amazing how God has continued to give me this gift, to continue to play and bring joy and fun to people, even in my time in the seminary. Who knows how I will continue to use this gift in the future.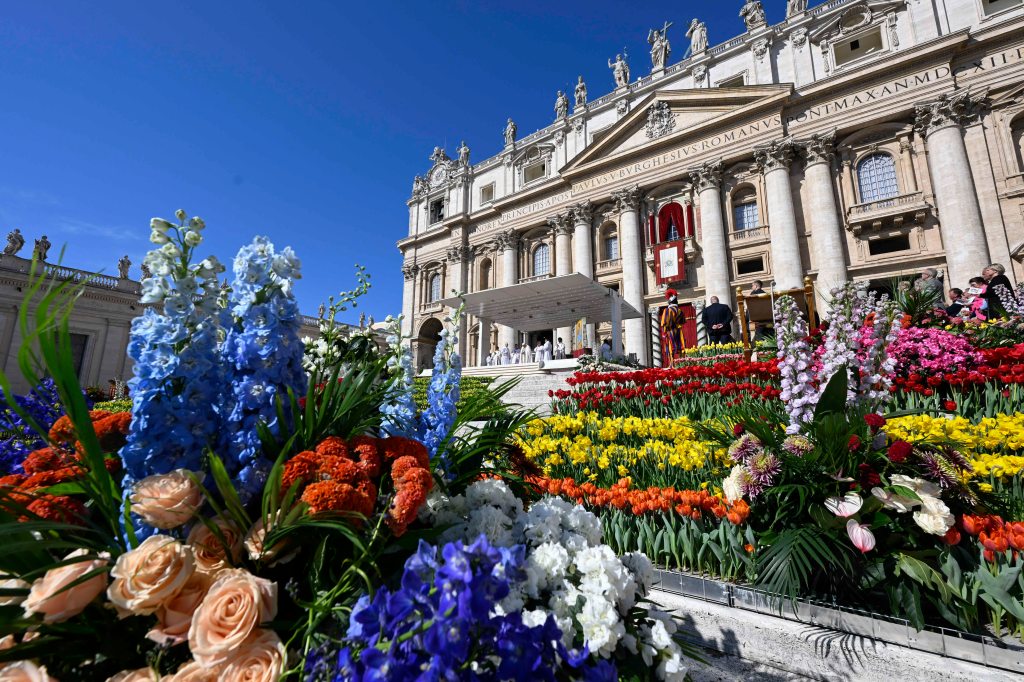 © AFP PHOTO / VATICAN MEDIA
Have you been able to play in liturgies as well? 
Wappes: Yes, I have played it a few times at Mass, especially during Easter time. The trumpet adds a very triumphant sound to the organ. I think any kind of brass instrument accompanying an organ really raises one's heart to heaven when one hears it. It is wonderful to use the talent I have very explicitly in the liturgy for the glory of God. 
Where does your passion for music come from? 
Wappes: I started playing the trumpet in fourth grade, when I was 10 or 11 years old. I played all through high school and a bit in college and since then I have been playing on my own whenever I get the chance.

I fell in love with jazz when I was in high school, as I love the creativity and the improvisation that comes with the genre. I love the sense of a group playing together and back and forth because in jazz you play off each other. There is a freedom to do that. It is a creative outlet for me and I like the group dynamic. 
Where do you see your love music fitting in your future as a possible priest?
Wappes: I love music and I know it will always be a part of my life, even as a priest. It will definitely be in the liturgy through sacred music and praising God through it. However, we will see what God does with the trumpet in particular; perhaps there will be parish events where I can play or who knows what other occasions. I am willing to use whatever God has given me for the mission. 
What are your hopes for the future of the Church? 
Wappes: I hope we continue to spread the Gospel; I know there are a lot of people who desire healing and new life in Christ. I hope that we are filled with the Holy Spirit and that we move where he moves to bring the Good News to those who haven't heard it or to those who need to hear it again. 
Enjoy this video from a Rector's Dinner of several years ago: