The building's circular structure and undulating curves evoke a sense of community and spirituality


What can God do in your life with one Bible verse a day?
Subscribe to Aleteia's new service and bring Scripture into your morning:
Just one verse each day.
Click to bring God's word to your inbox
From the imposing round vault of St. Peter's in Rome to the thin Gothic pinnacles of France's Chartres Cathedral, churches take many shapes and forms. But St. Mary's Church, built in 1987 by Douglas Cardinal in the Canadian city of Red Deer, Alberta, really stands out from most churches. Built according to Indigenous architecture principles, the building has no sharp edges but rather curves and undulating lines. It looks more like a desert dune than a standard church.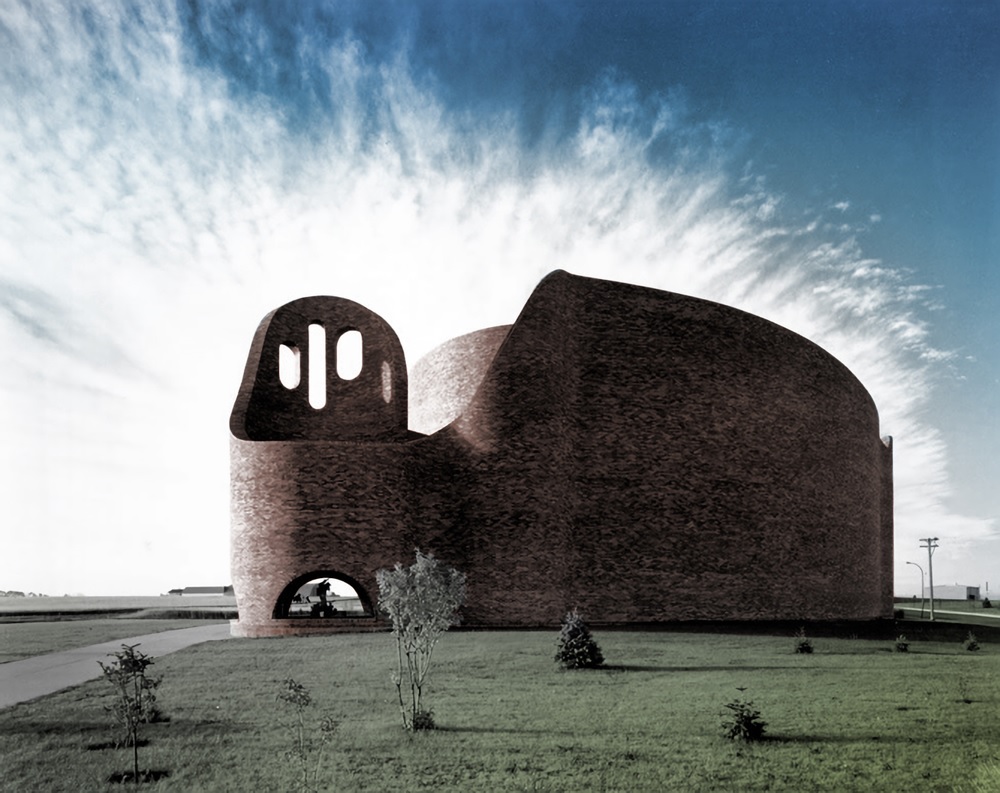 The façade consists of a single brick wall whose shape replicates the topography of Alberta. The interior of the church is structured around a high-ceilinged room with two altars lit by natural light coming in from a circular opening on the roof. Much as in Rome Patheon's church, the natural light filtering from a round window adds to the overall sense of spirituality that can be sensed inside of St. Mary's Church. 
"Everything had to be a spiritual act," said Cardinal in a 2021 interview with John H. Daniels Faculty of Architecture reported in a blog by the University of Toronto. "All our buildings should be spiritual places."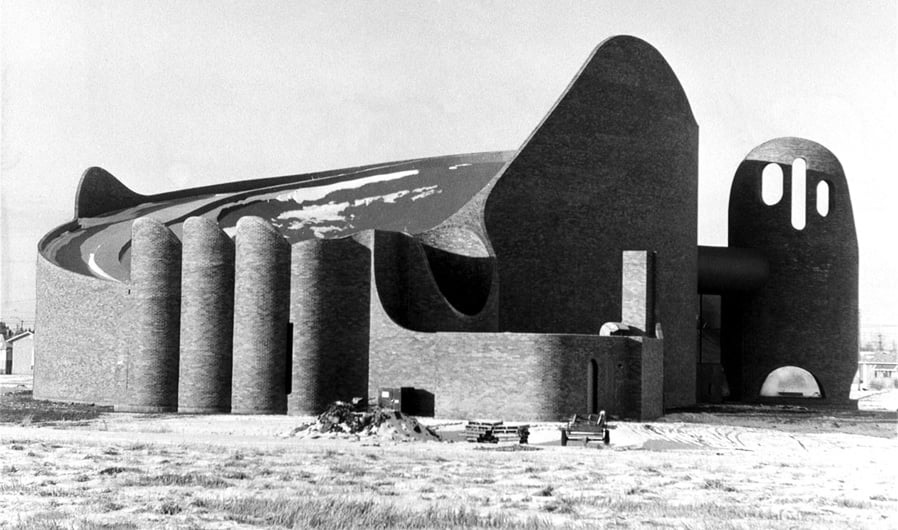 Cardinal has left a profound mark on architecture with his innovative designs based on Indigenous architecture principles and European Expressionism.
Cardinal received a call in 1964 from Father Werner Merx, who was looking for a design that could encompass a sense of community and peace as well as a feeling of accessible spirituality. As explained on a website about Cardinal's work, Father Merx was looking for a building that could recreate the feeling of the first Christian gatherings, before the cruciform basilica plan had been created. He intended for the design to highlight the centrality of the Eucharist, a symbol of Christ.
Based upon these concepts, Cardinal conceived a building that would highlight the sense of communion with Christ. Thanks to its circular design, St. Mary's allows for a sense of community and a shared experience of spirituality. The interior was also designed according to this principle, with a spherical room devised to encourage a sense of connection among people. The building is considered an architectural masterpiece for the way it combines introspection and spirituality as well as incentivizing the close gathering of a community.
Many of the church's unique features were inspired by Indigenous Canadian architecture from which Cardinal, a Canadian of Métis descent, drew heavily throughout his career. The sense of dynamic harmony of the building stems from Indigenous architecture principles such as a sense of flow and a connection to nature. 
As reported in a blog by the University of Toronto, Cardinal found a solution for the construction of St. Mary's church by watching a spider build a web. "I watched a spider build a web, and I thought, my goodness that's my solution for the roof!" he said in an interview with John H. Daniels faculty.
Cardinal devised a structure made of lightweight beams surrounded by concrete to support the tilted roof of the church. Thanks to this spiderweb-inspired structure, the roof of St. Mary's church can slope inward replicating a cave-like feeling that adds to the sense of spirituality of the church's interior. 
Today, St. Mary's church is considered a signature early work of Cardinal's decades-long career and one of the finest examples of spiritual architecture in Canada. It is also a beloved place of worship serving the Catholic community of Red Deer, with Mass held at 9 a.m. on Wednesday to Friday, 5 p.m. on Saturday and 9 a.m., 11 a.m. and 7 p.m. on Sunday.