A family trip is even better with a stop at a special Catholic site. We've found a sacred place to visit for every region of the United States.
It's the time of year for family trips and lots of outdoor time. What happens if we combine those two with our Catholic faith?
A family trip is even better with a stop at a special Catholic site. What a beautiful way to share your faith with your children! 
We've found a site to visit for every region of the United States. Most of these sites are outside, so you and your family can enjoy the great outdoors while having a little time for prayer on vacation. 
You may wish to pray the Rosary as a family while you walk through the site, or attend Mass while you are there. Check out this list of Catholic pilgrimage sites to find one even closer to home!
Northeast
St. Kateri National Shrine and Historic Site, Fonda, New York
There is so much to see and do at this very special place!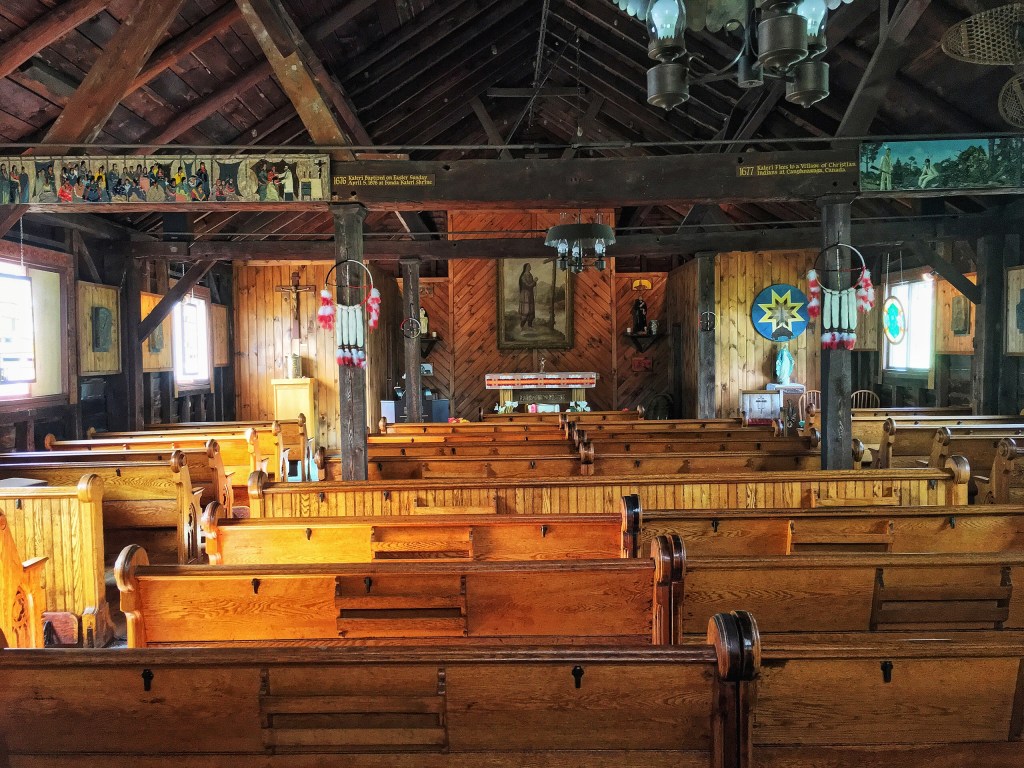 Ryan Amann | Wikimedia Commons – CC License
The St. Kateri Tekakwitha National Shrine is a sacred place of peace and healing, dedicated to our first Native American saint. The Shrine is open all year, with its most active season being May through October, when weekend Masses and many events are held. 
At this site and outdoor sanctuary, you can visit …
The archaeological site of the village of Caughnawaga, Kateri's home, and now the only fully excavated Iroquois/Haudenosaunee village in the world
The Kateri Spring and grotto, which provided the water for Kateri Tekakwitha's baptism
St. Peter's Chapel, housed in a former Dutch barn built in 1782
Museum exhibits of Native American culture and history
A Candle Chapel dedicated to St. Kateri
150 acres of hiking trails
Southeast
Santa Fe Shrine of Our Lady of La Leche, High Springs, Florida
This 18-acre shrine has a carved wooden statue of Our Lady of La Leche from Italy, a Marian Grotto, the Emmaus Walking Trail with devotional opportunities for visitors, an outdoor Stations of the Cross, and a memorial garden.
Midwest
Our Lady of Good Help, Champion, Wisconsin
Find refuge and spiritual healing on these peaceful, sacred grounds.
Wikimedia Commons | CC License
In 1859, the Blessed Mother appeared to Adele Brise in this place. The National Shrine of Our Lady of Champion is the first and only approved Marian apparition site in the US.
Besides visiting the church, you can walk and pray though the Rosary Walk on the grounds, attend various devotions, and enjoy a meal at the on-site 1885 Schoolhouse Cafe.
Southwest
St. Peregrine Cancer Shrine, Mesa, Arizona
The only cancer shrine in the region, the shrine has a wailing wall inspired by the one in Jerusalem where pilgrims can place small slips of paper with their prayers in the cracks. 
The mission of the St. Peregrine Cancer Shrine at Christ the King Catholic Church is to promote perpetual adoration of Jesus Christ and to pray for those affected by cancer. In the midst of suffering, it offers a sanctuary for spiritual healing and emotional peace.
West
California Missions Trail, San Diego to Sonoma, California
Visit one or more of California's historic missions.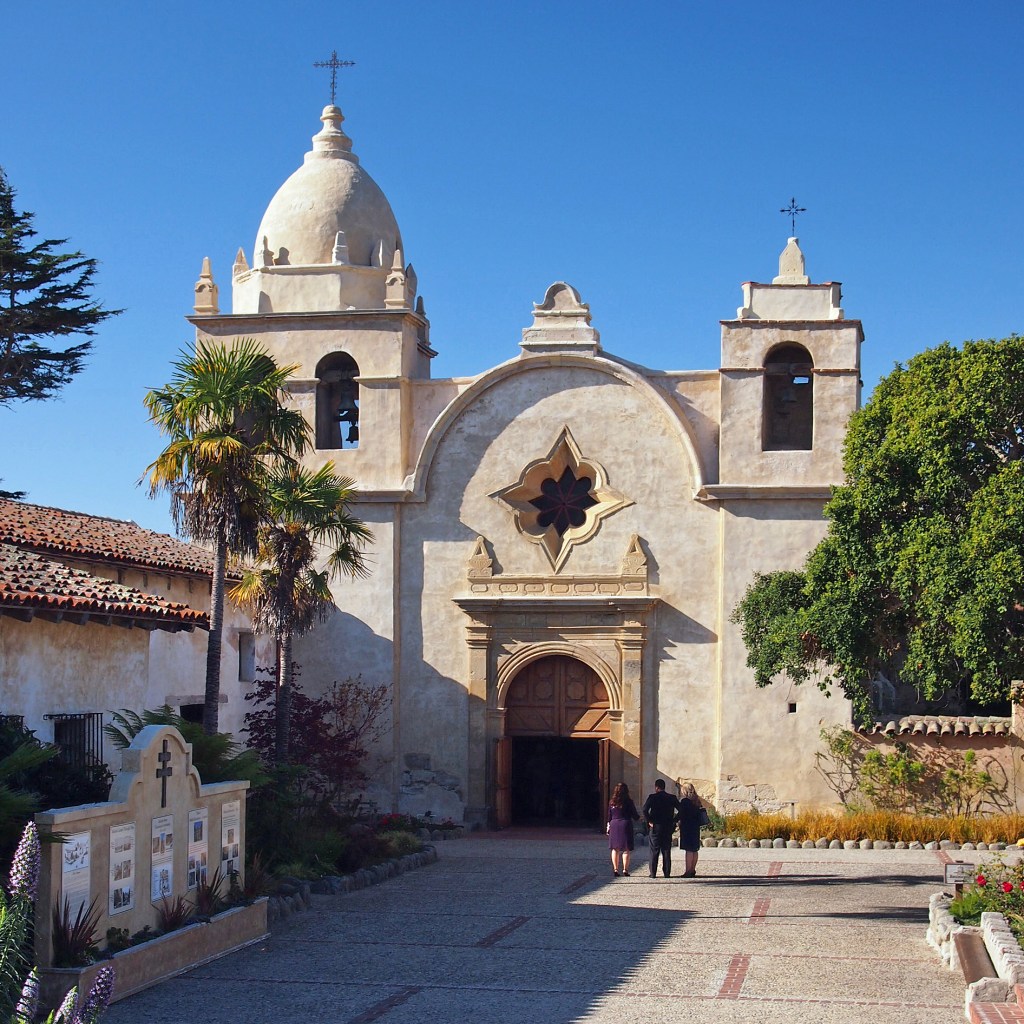 McGhiever | Wikimedia Commons – CC License
There are 21 missions that make up the California Historic Missions Trail, stretching from San Diego north to Sonoma. The first mission was built in 1769 and the last mission was built in 1823. Most of the missions are still active Catholic parishes and have regularly scheduled services.
From their humble, thatch-roofed beginnings to the stately adobes we see today, the missions represent a dynamic chapter of California's past. By the time the last mission was built in 1823, the Golden State had grown from an untamed wilderness to a thriving agricultural frontier on the verge of American statehood.