In its villages and forests, France is home to hundreds of small shrines and statues of Mary perched in trees. Where does this phenomenon come from?
With its 60-foot height and 50-foot circumference, the Allouville oak in Normandy is known as the oldest oak in France. It's even said to have seen William the Conqueror's troops pass through on their way to England!
But if thousands of visitors flock to its branches every year, it's also because it houses two small chapels: one high up, another at the base. In 1696, Abbé Jacques Delalande du Détroit, the village parish priest, slipped an image of the Virgin into a crevice in the tree. Against a backdrop of war in the Caux region of France, he dedicated the oak to Our Lady of Peace. A first chapel was built, followed by a second. Today, the twisted tree flanked by a spiral staircase is the pride of the region.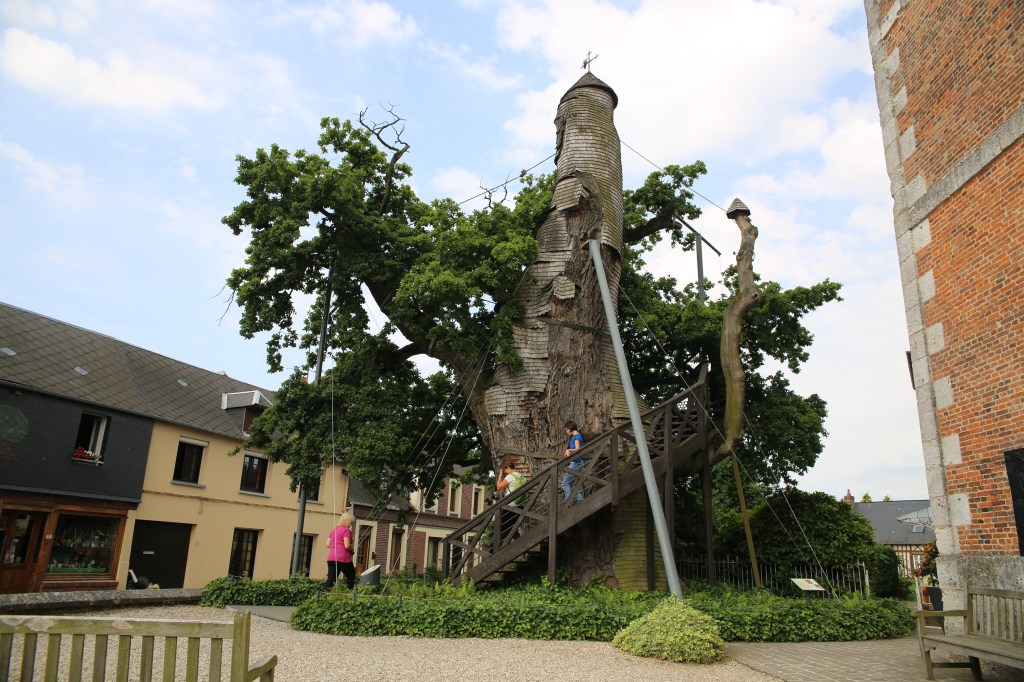 Pierre Cuny
According to Fr. Dominique Lang, this oak is without doubt one of the most impressive Marian forest shrines in France. But it's far from an isolated phenomenon!
Intrigued by the statues of Mary he discovers in trees on his wanderings, the Assumptionist priest began to take an interest in them and to map them for a French Catholic publication, Le Pèlerin.
Although he lists only 20 or so, he insists that the list is not exhaustive. The Dictionnaire encyclopédique de Marie, for its part, lists hundreds and hundreds of "tree chapels" or tree-related chapels scattered across France. As diverse as they are, what these places have in common is the association between the Mother of Christ and an often thousand-year-old tree. How and why did these shrines come into being?
Places of devotion created after "apparitions"
In Fr. Lang's view, there are several possible explanations for the profusion of these tree-related Marian shrines in France. In a number of cases, as in Allouville, when trees begin to age, cracks or holes open. For a variety of reasons, and often out of popular piety, "people come and put shrines in them," which gradually develop. These little perched chapels are also sometimes taken over by hermits, reinforcing the idea of creating a devotion to this particular spot.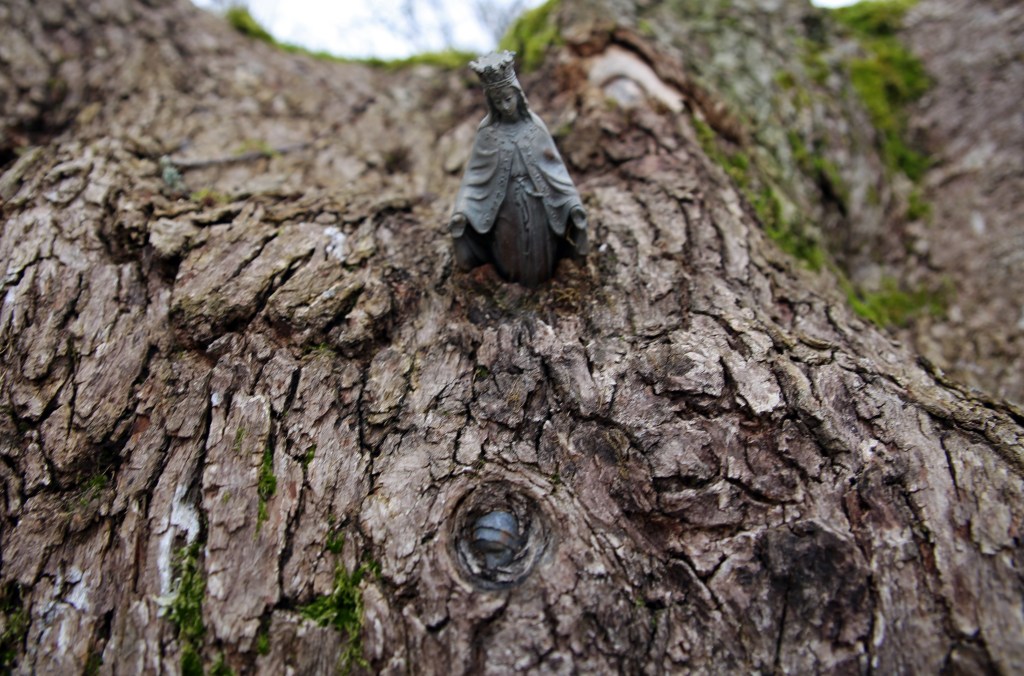 Pierre Cuny
In other cases, these chapels developed following a story of an "apparition" of a statue of the Virgin Mary. Many a peasant has recounted a sudden vision of the Virgin in the middle of the woods!
At the risk of disappointing some believers, these legendary stories actually have a more rational explanation than one might imagine. During the Renaissance, many villages were plundered. "To protect their belongings, people hid them in protected places, such as the hollows of trees. In this way, many objects — including statues of the Virgin Mary — were lost in the undergrowth," explains Father Lang.
"The rediscovery of these forgotten statues, a few centuries later, has often been interpreted as a sign from Heaven, an invitation to create a place of prayer and commemoration there." This explanation in no way detracts from the spiritual significance of these places of popular piety, which have borne fruit in their own way.
The Virgin-Swallowing Oak
The Virgin Mary's accessibility and closeness to the rest of humanity has always made her more appealing to simple piety. So it's not surprising that she's been associated with trees, which, far beyond Christian circles, evoke a "guardian figure under which everyone can find protection," continues the Assumptionist.
Among the many Marian sites associating trees with the Mother of Christ in France, one in particular illustrates this astonishing link. It's the "Bresilley oak" in Haute-Saône. For centuries, it was customary to place a statuette of the Virgin Mary inside the trunk of this tree.
Over the decades, however, it became apparent that the statuettes were disappearing! In fact, the statuettes were "swallowed up" by the tree, which continued to grow, earning it the name "Virgin-Swallowing Oak." Even today, the tradition of depositing a new statuette in the trunk of this thousand-year-old tree continues. "At the foot of this tree, people continue to come and pray. They feel close to the deepest movements of life," explains Father Lang.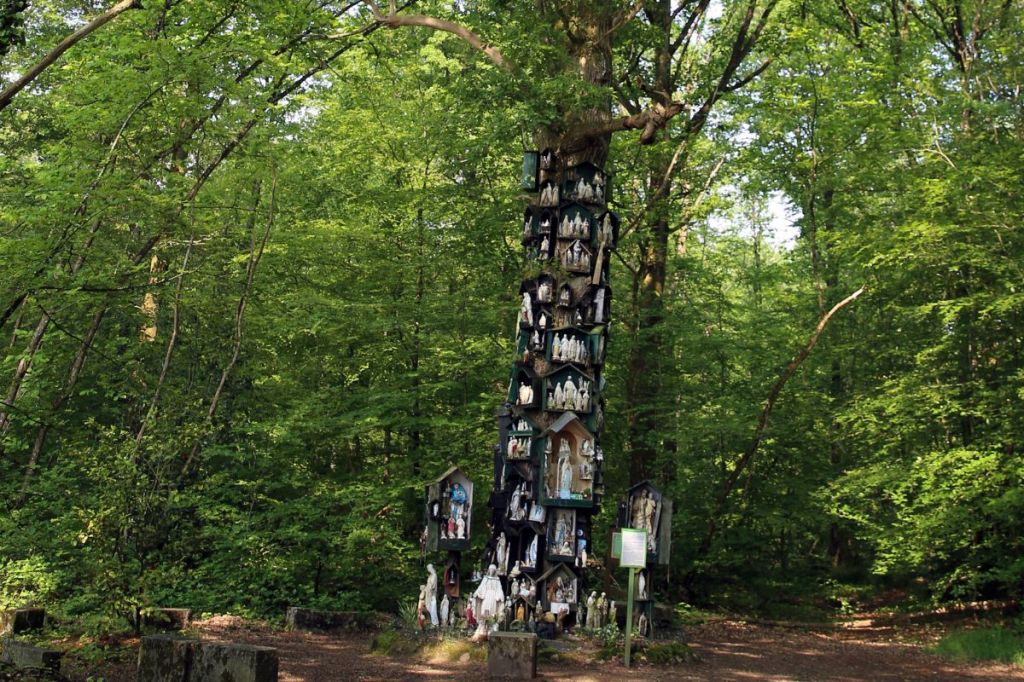 Pierre Cuny
Of course, diocesan pastors are — quite rightly — very wary of these syncretistic places. However, having a prudent attitude in their regard doesn't prevent us from recognizing them as having a certain fruitfulness. "Are all these places evangelized? Probably not," admits Fr. Lang. But the Christian faith has always taken the gamble of moving forward imperfectly! It's also in this human dough that Christ reveals himself. Who knows if these Tree Virgins might not transform hearts!
See more photos by clicking on the slideshow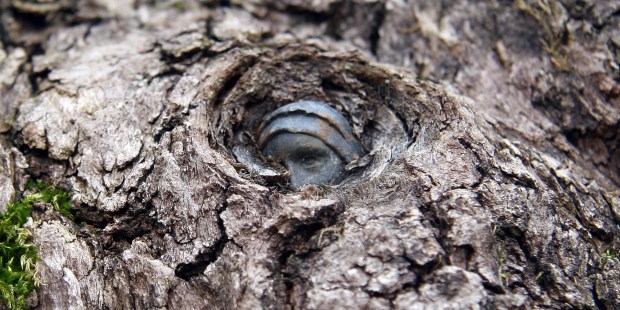 Launch the slideshow