I'm pleased and proud to have been there at the Co-Cathedral of St. Joseph to cheer on a guy from the home team: Thomas Jorge (now Deacon Thomas Jorge), whom I mentored and supported throughout his formation at our parish Our Lady Queen of Martyrs.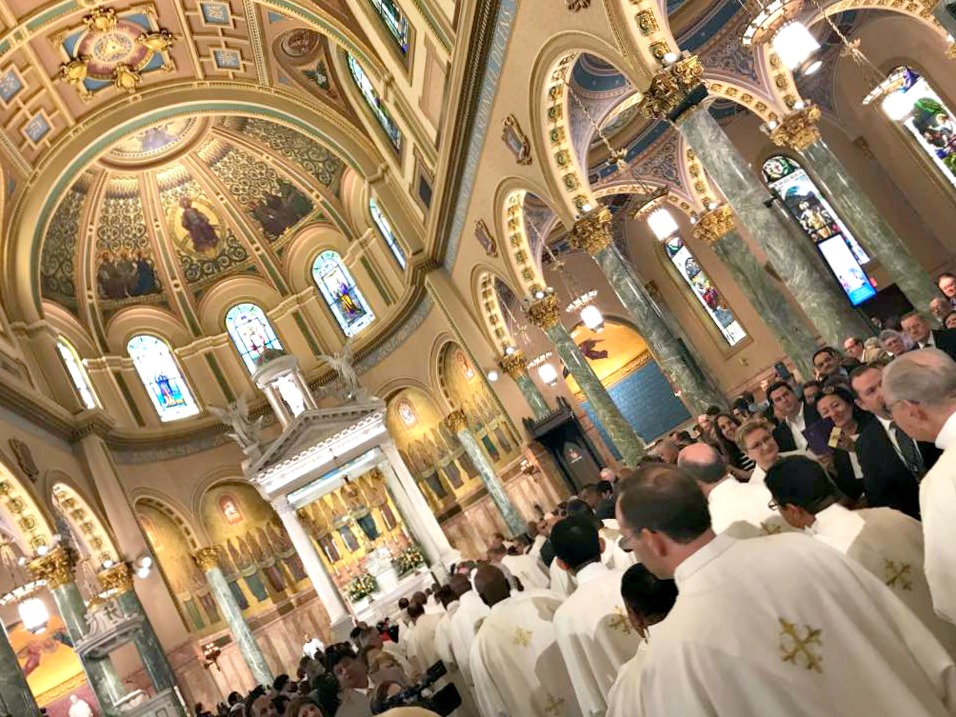 He is very much a home-grown vocation: he grew up in the parish, attended the school, served as an altar boy and has been a faithful parishioner for decades.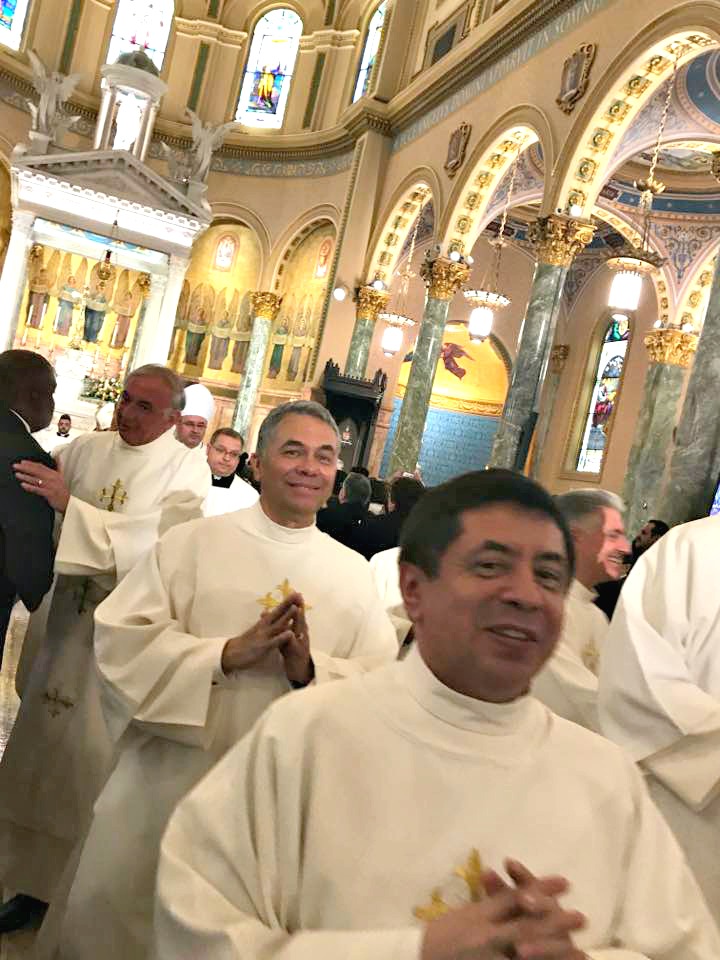 The good news is that Brooklyn has gaining a great deacon. The sad news is that he's been assigned to St. Nicholas of Tolentine, a neighboring parish desperately in need of a bilingual deacon. The people at St. Nicholas are getting a gem. I hope he comes back to visit often!
Meantime, a few more photographs from today's ordination, below.  (Thanks to Maria Ribar for the additional shots from the pews!)
Ad multos annos to Tom and the 11 other fine men who are going to be serving the Lord. Welcome, brothers!