This weekend, I had the great privilege of leading a retreat (along with my wife) for the deacon candidates of the Diocese of Brooklyn, who will be ordained on May 27. As you can see above, a photographer from the diocesan paper, The Tablet, stopped by to take pictures for the upcoming ordination issue.
I opened one of my four conferences with this prayer:
"Lord God, grant me the grace to accept whatever challenges, disappointments and successes come my way so that I may grow in wisdom and experience as I strive to serve you and your Church. Through the obedience I will promise to the bishop at ordination, make me ever more attentive to the unfolding of your will for me and for the people I serve. As I draw near to ordination, strengthen my hands for service and give me a clear voice to proclaim your word. Be my example and guide. Be my strength and inspiration. Help me alway to know my place as one who comes to serve and not to be served. As that day of ordination draws near, Almighty Father, I lay before you all that I am; everything that I have; what I know and what I don't know. Accept it, transform it, bless it; use it all for the glory of your name. Make me worthy of the trust and confidence placed in me and guard me in the ways of integrity and truth. I ask this through Christ our Lord. Amen."
— from Ordained to Serve, edited by Denis Robinson, O.S.B.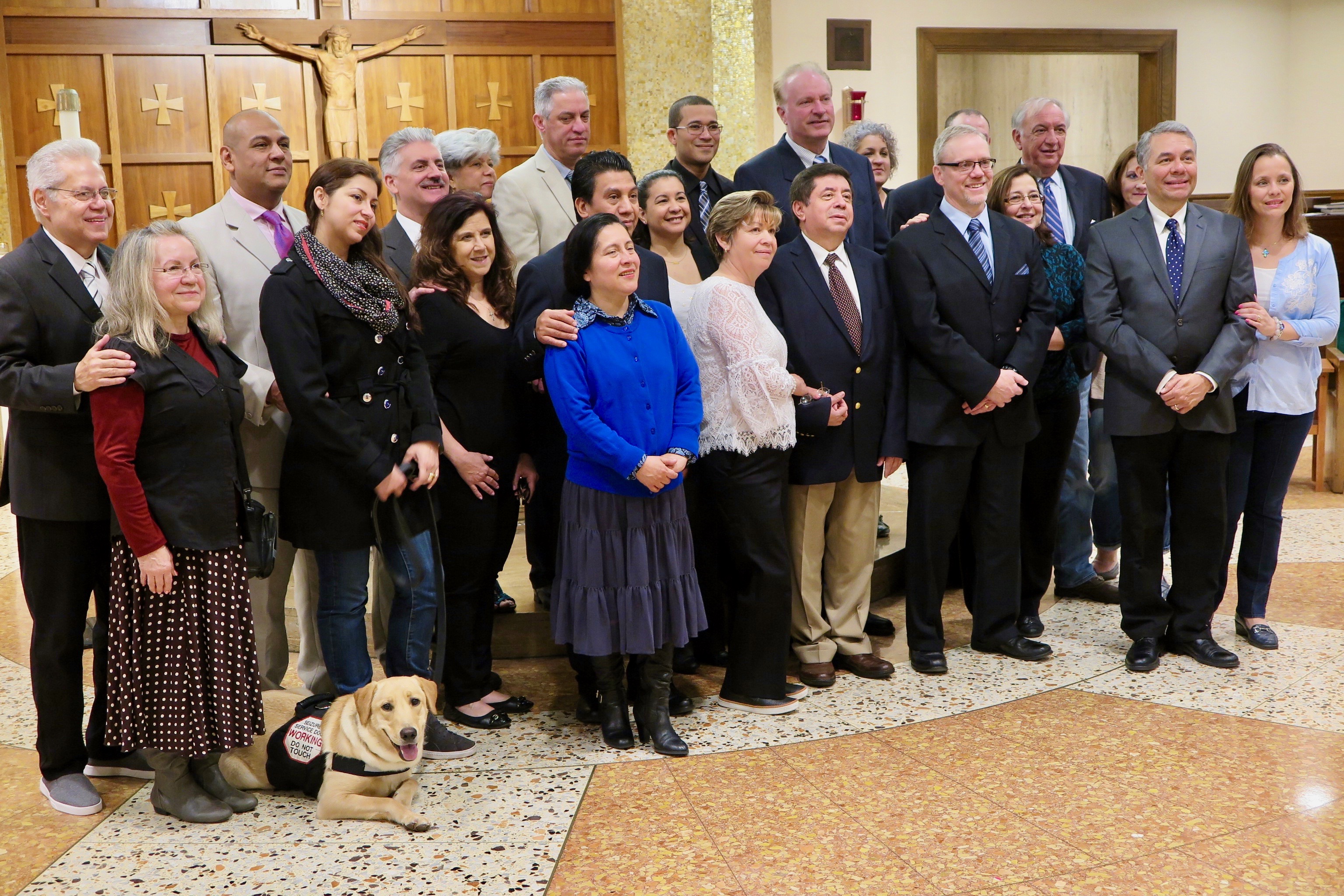 One of the men, Kevin Hughes, is unmarried and will be making a promise of celibacy—but that doesn't mean he lacks for female companionship. During the photo shoot, the wives (and a female companion dog named Honey) didn't want him to feel left out.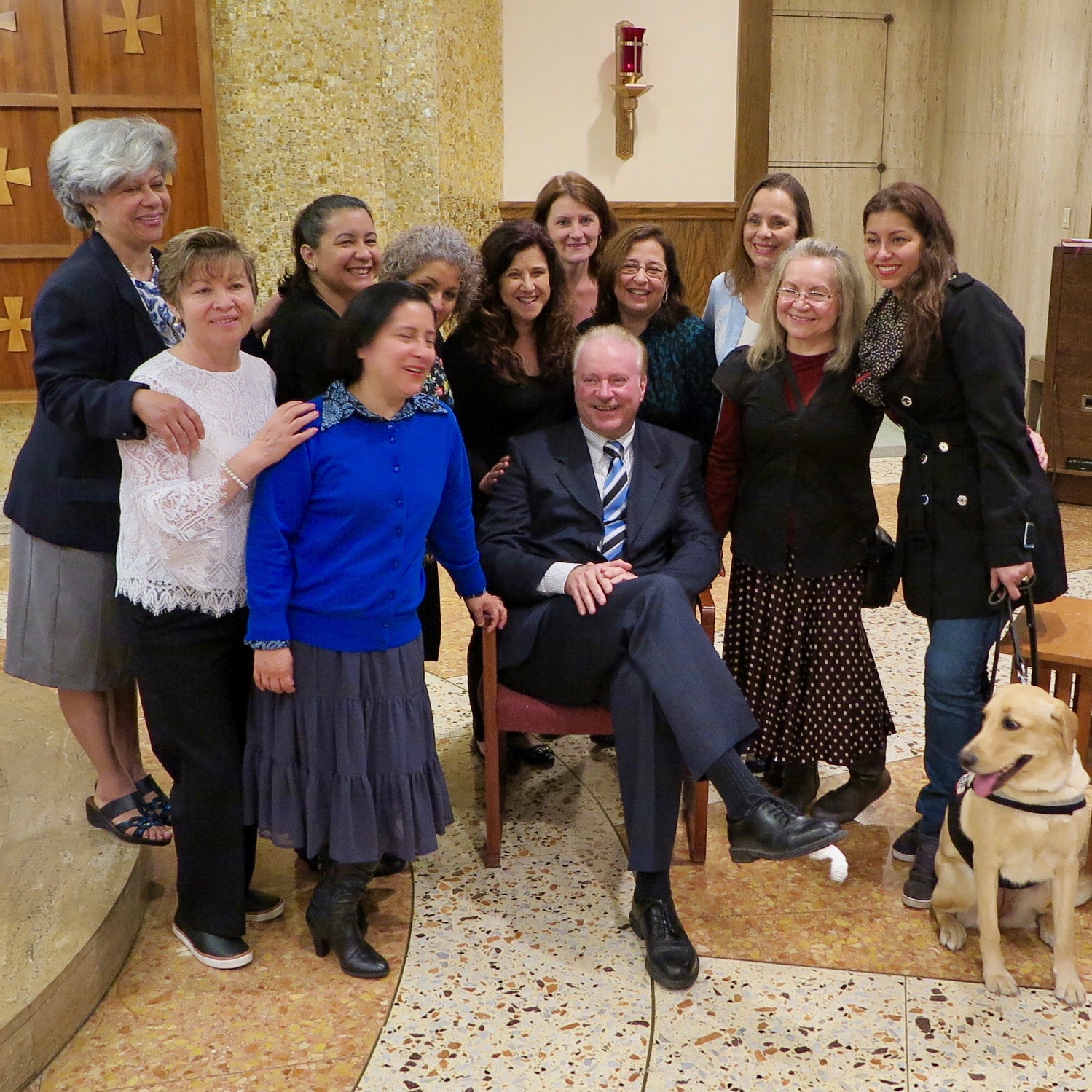 It was a real blessing to spend this weekend with these wonderful people. I know they will be a great gift to Brooklyn and the Catholic Church.
At the conclusion of the weekend, I presided with Deacon Mauricio Rosales (who, with his wife, Victoria, led the Spanish-speaking retreat) at a renewal of wedding vows for the men and their wives—a reminder, as I told them at one of the conferences, that marriage is "the sacrament that came first," and that before they were deacons to the Church, they were serving as deacons to their wives.
In your charity, please remember these men, their wives and families in your prayers—and pray for a continued flourishing of vocations to the diaconate!