Deacon Steven Greydanus wrote me about this topic earlier in the week and alerted me to this post of his on Facebook:
Note to Catholic clergy, or to other clergy/preachers who use the lectionary: The readings for this coming Sunday lend themselves to the topic of the universal scope of charity and grace, to the universal mission of the Church and the reality underlying it, the unity of the human race. A question many people were asking this week was: "Did you hear about Charlottesville or about racism this Sunday in church?" If that topic wasn't preached about in your church last week, or even if it was, this Sunday is a golden opportunity.
Now, that sentiment is being echoed by Bishop John Stowe of Lexington, Kentucky. He sent the following message to all his clergy Friday morning: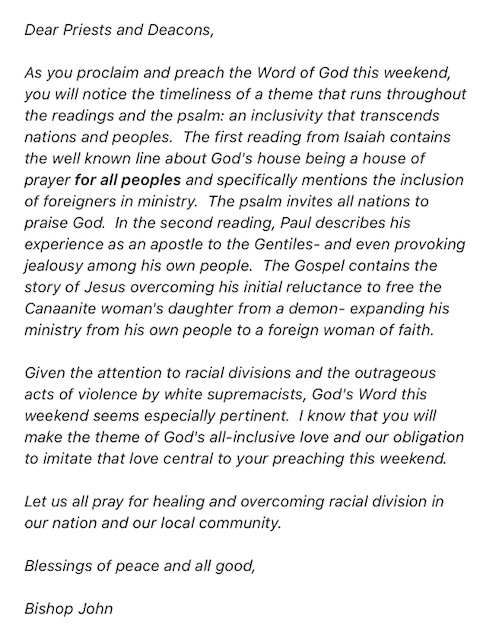 Preach it!