Need an idea for Lenten almsgiving?
Help us spread faith on the internet. Would you consider donating just $10, so we can continue creating free, uplifting content?
Make a Lenten donation here
As Springfield, Massachusetts prepares to ordain nine new deacons this weekend, The Springfield Republican newspaper looks at how this vocation has grown and the impact it is having in the local church:
The ordination of nine permanent deacons this weekend, four of whom are Spanish speaking – a need in some diocesan parishes – and the majority married, will bring to 86 the number of active permanent deacons in the diocese where about 108 priests actively serve in parish ministry throughout four counties, sometimes ministering to one parish's multiple worship sites alone and sometimes assisted by retired priests who number about 40. While stressing deacons and priests have "their unique roles and responsibilities in the church," Bishop Mitchell Rozanski called the permanent diaconate a "great blessing to our diocese," in part for its "helping priests by providing assistance in pastoral ministry in many parishes." The position of permanent deacon, which has generally brought a more ethnically mixed group into ordained ministry in the Church across the country, is not a paid one in this diocese. Parishes in this diocese continue to be headed by a priest, although elsewhere in the country the pastoral care of parishes has been assigned to deacons and full-time deacons as well as some part-time deacons are paid. Deacons here are asked to give about 12 to 15 hours of weekly service. "We can't consecrate the Eucharist; we can't anoint the sick and we can't absolve your sins," said [Deacon Leo] Coughlin, in reference to sacramental work only performed by priests. "But we can perform weddings, do baptisms and serve at funerals." …In his statement about the permanent diaconate, Rozanski called it "especially helpful in light of fewer priests and religious available to staff our parishes," – the number of active priests has dropped by about three dozen in the last two years in a diocese that has continued to close or merge parishes – but said it "isn't just about that important work."
I had the privilege of meeting Bishop Rozanski a couple years ago, at the installation of the Order of the Holy Sepulchre in Portland, Maine. We two Maryland boys had a lot to talk about. He's great people.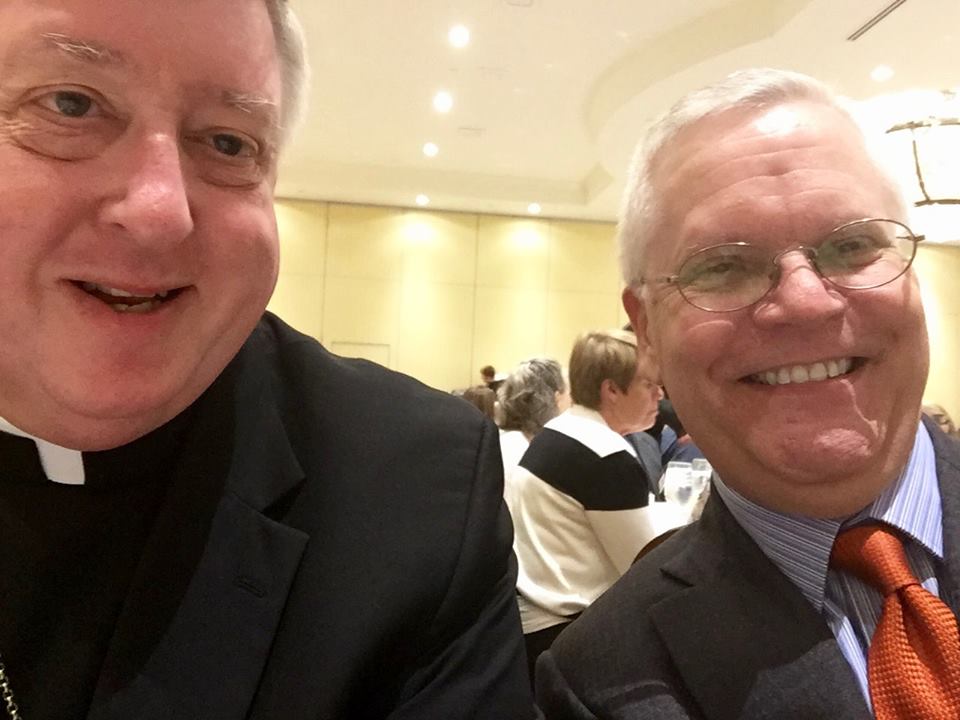 Top photo: Diocese of Springfield