This Sunday, my wife and I decided to do something altogether different during our vacation: we stopped by St. Nicholas Catholic Church in Orlando, the Byzantine home of my friend Deacon Daniel Dozier.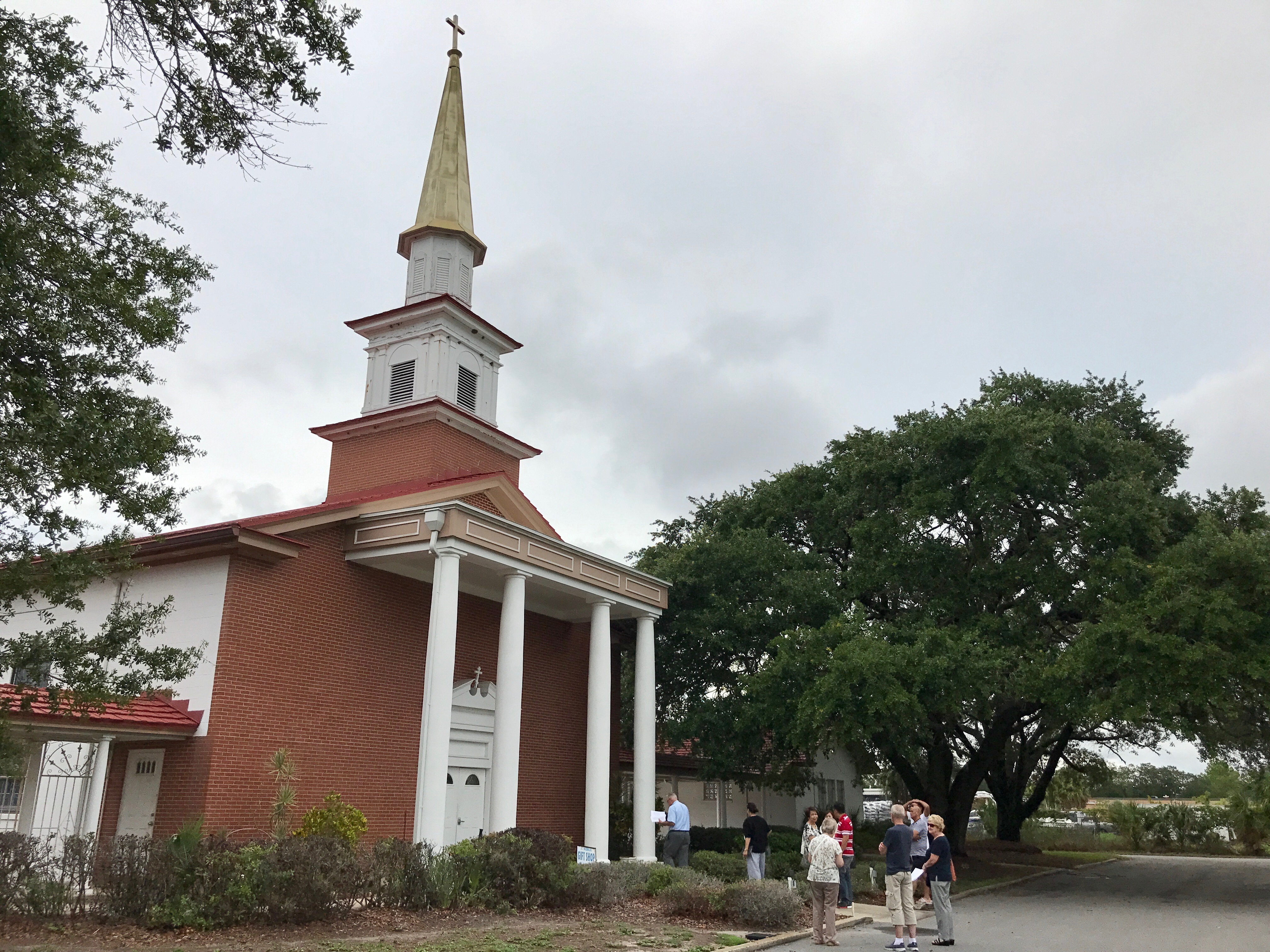 It doesn't look even remotely Byzantine—and for good reason. It's a former Protestant church. But the interior is distinctly Catholic.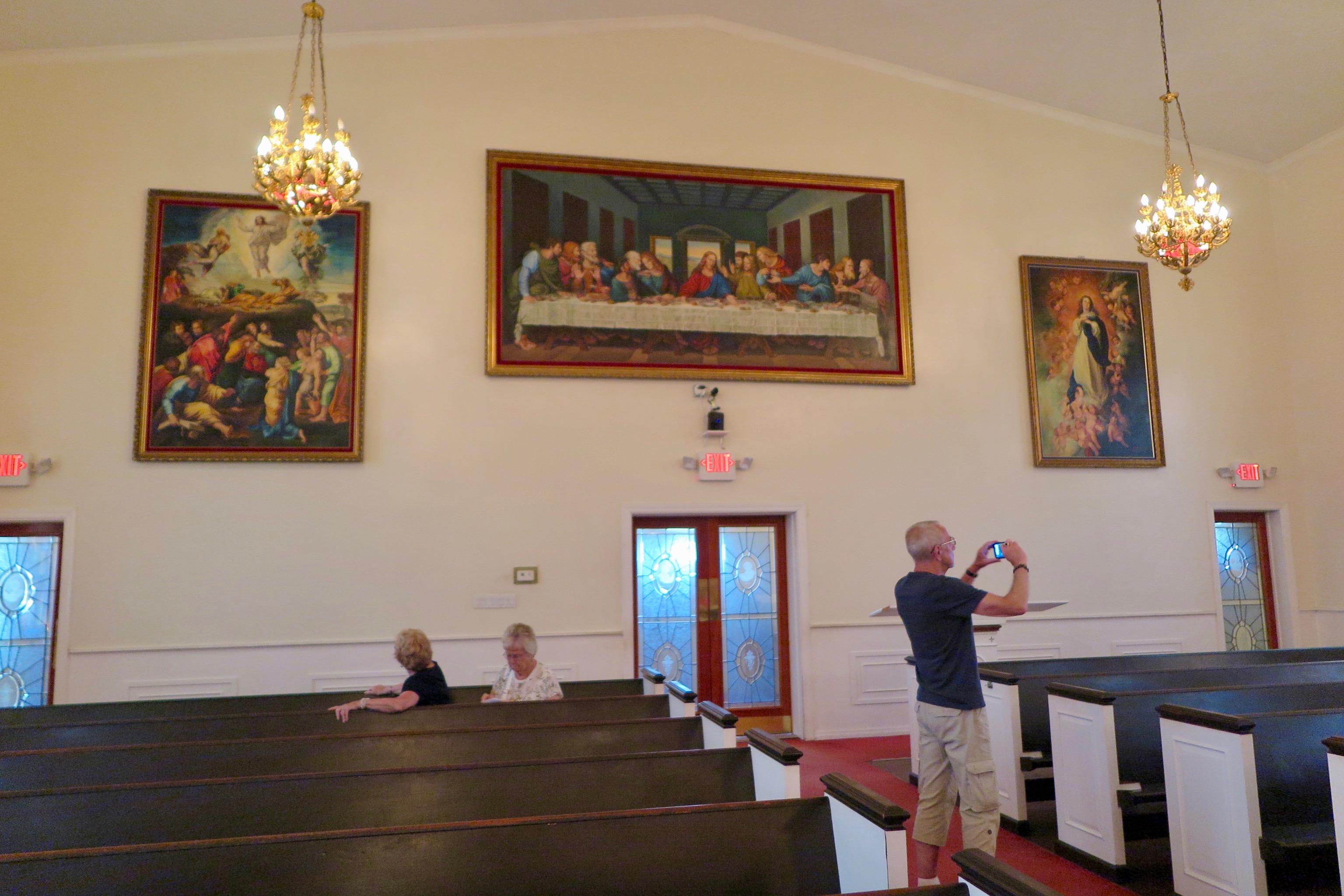 It has an icon of St. Nicholas that is about 300 years old.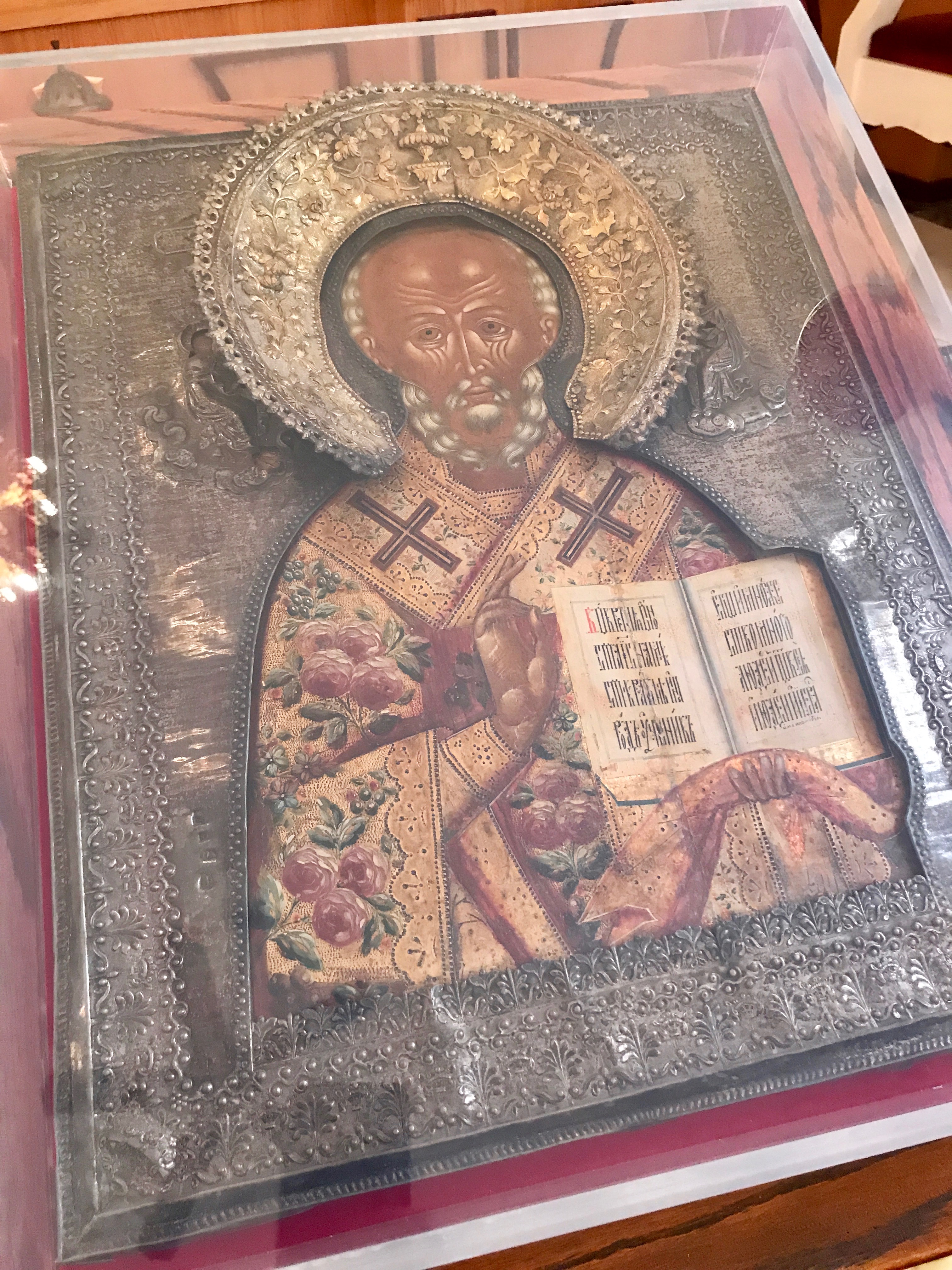 And, I was happy to see, St. Stephen among the windows—complete with stones resting at his feet.
The liturgy began at 10:30 and moved along briskly—lots of singing, lots of incense, lots of standing.
The cantor Chris Hopkins did a superb job chanting the epistle.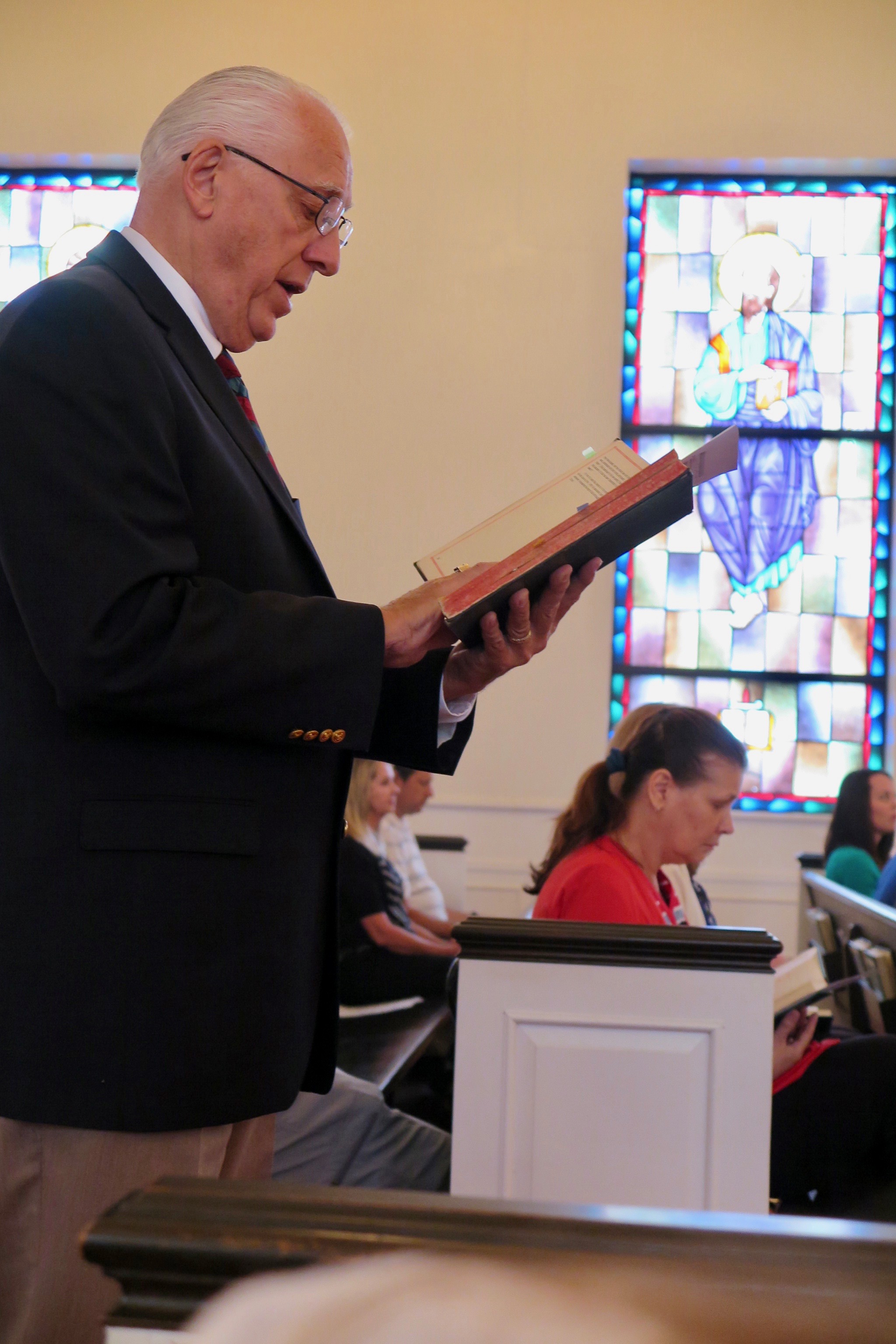 I was struck by the fact that even though it was Pentecost, the color of the vestments was green—according to the bulletin, a reminder that this is a feast of great hope.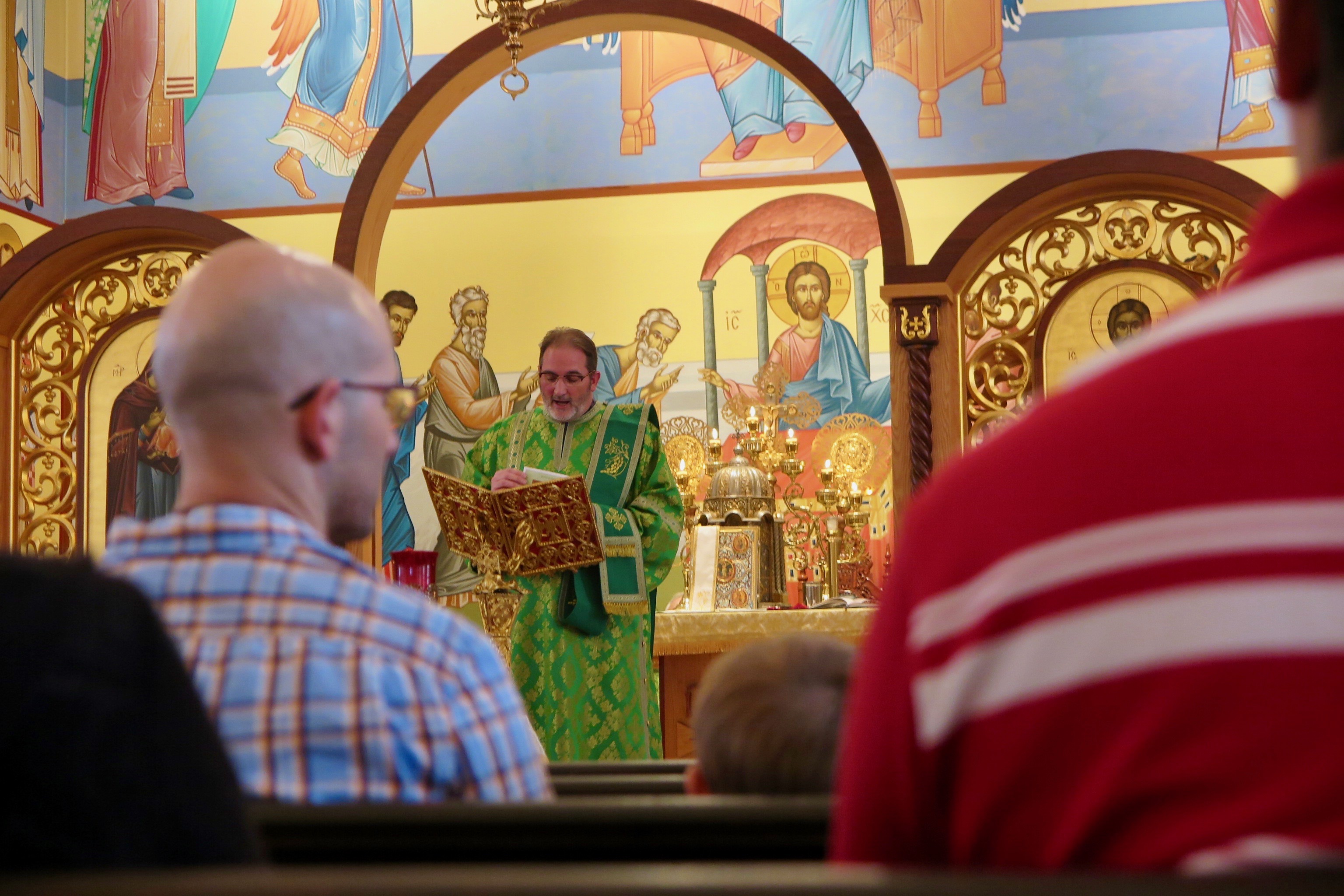 Daniel did a superlative job chanting the Gospel, and delivered a fascinating homily on the comparisons between the "Upper Room" of the scriptures and the frequent references to God's presence on a mountaintop. I told him after: "I'm so stealing that."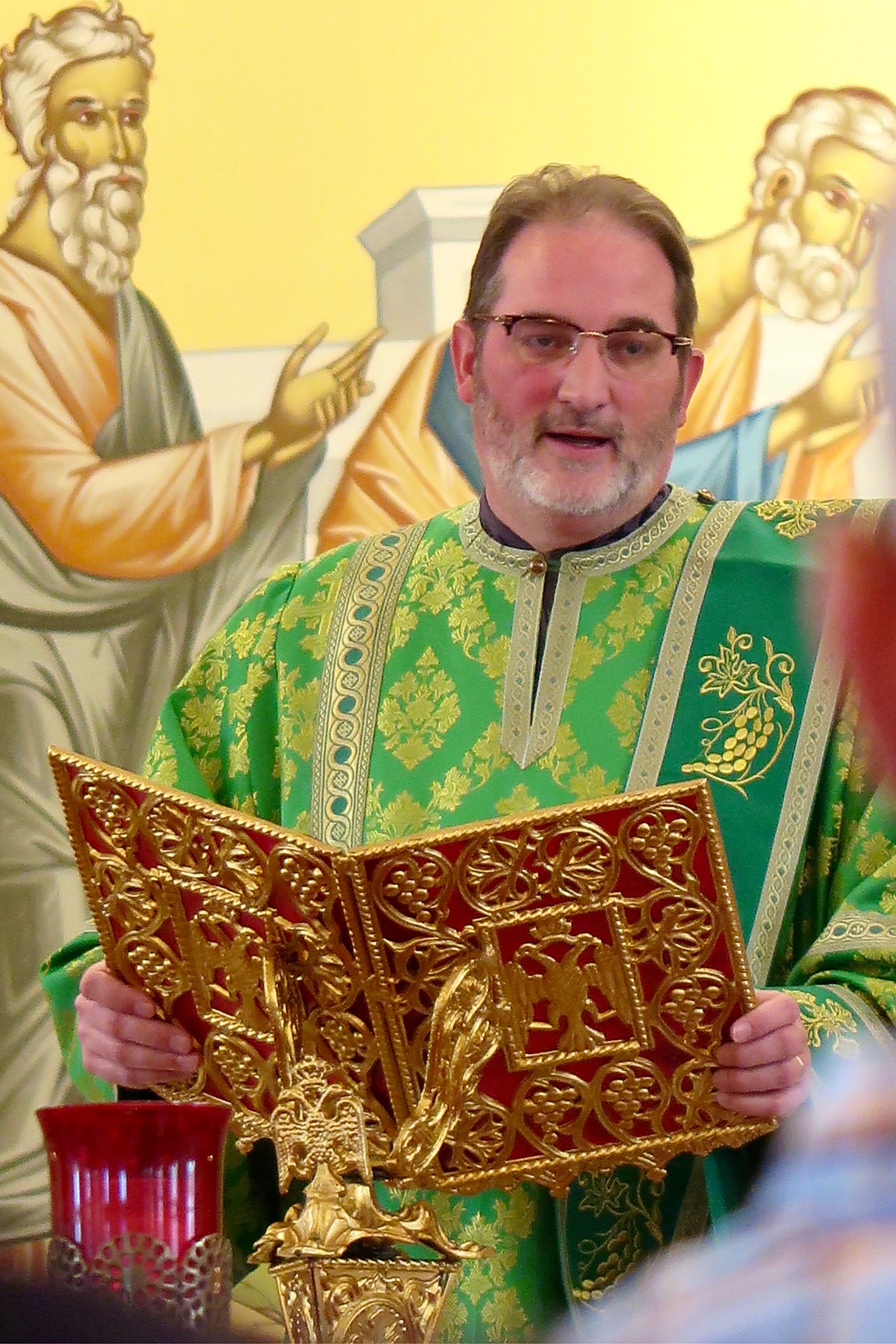 After the service, we met the pastor, the Very Rev. Salvatore Pignato. With a name like that, he'd fit in very nicely in Brooklyn. Like Daniel, he began life as a Roman Catholic before heading East.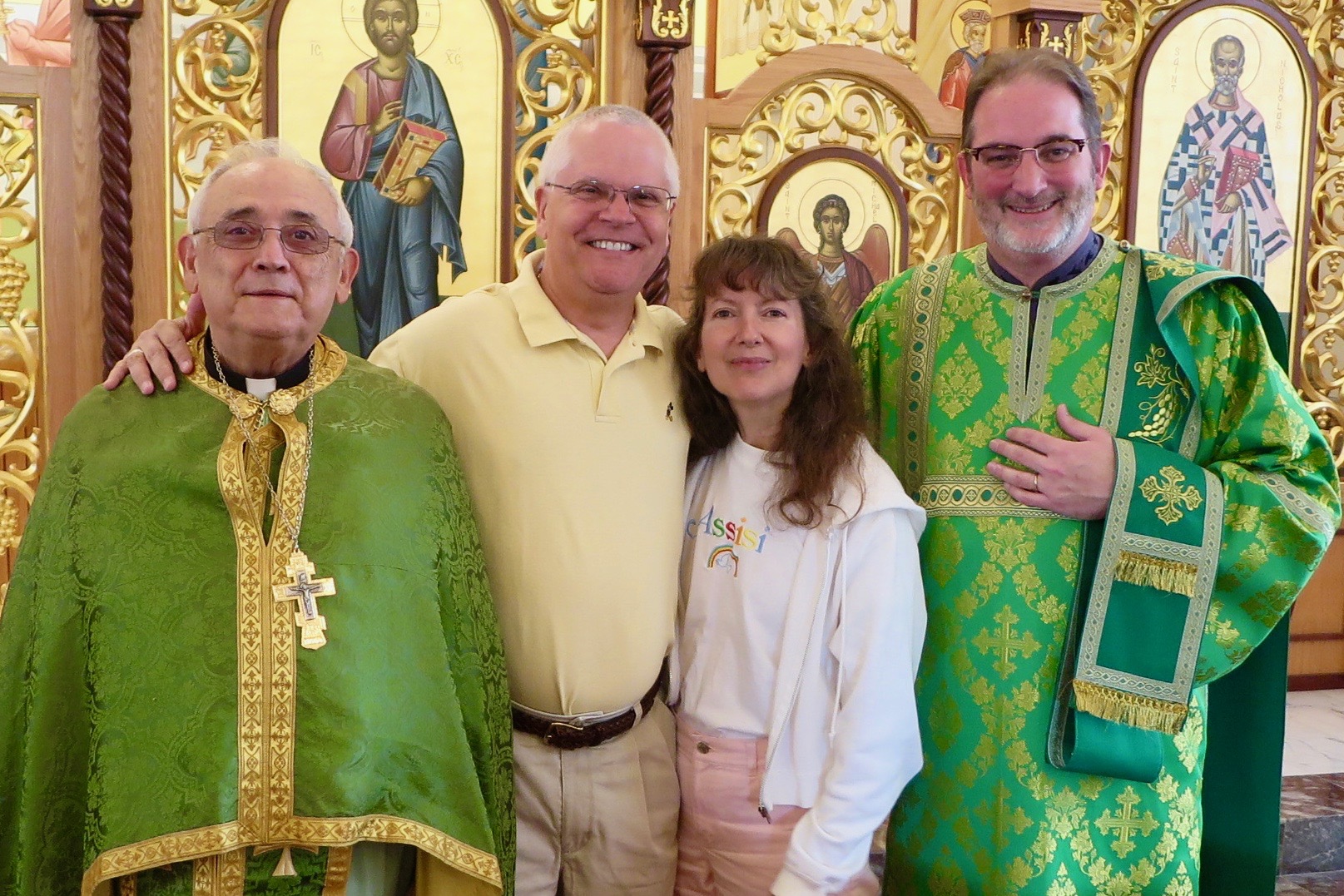 Daniel told us that the parish is very much a "teaching parish," and attracts a fair number of tourists because of its proximity to the theme parks. So no one assumes that visitors understand what a Byzantine parish is, or what it entails. My wife and I appreciated that Father Sal took pains to explain the liturgy and welcome everyone.
After the liturgy, Daniel gave us a brief tour of the sanctuary…including the main altar…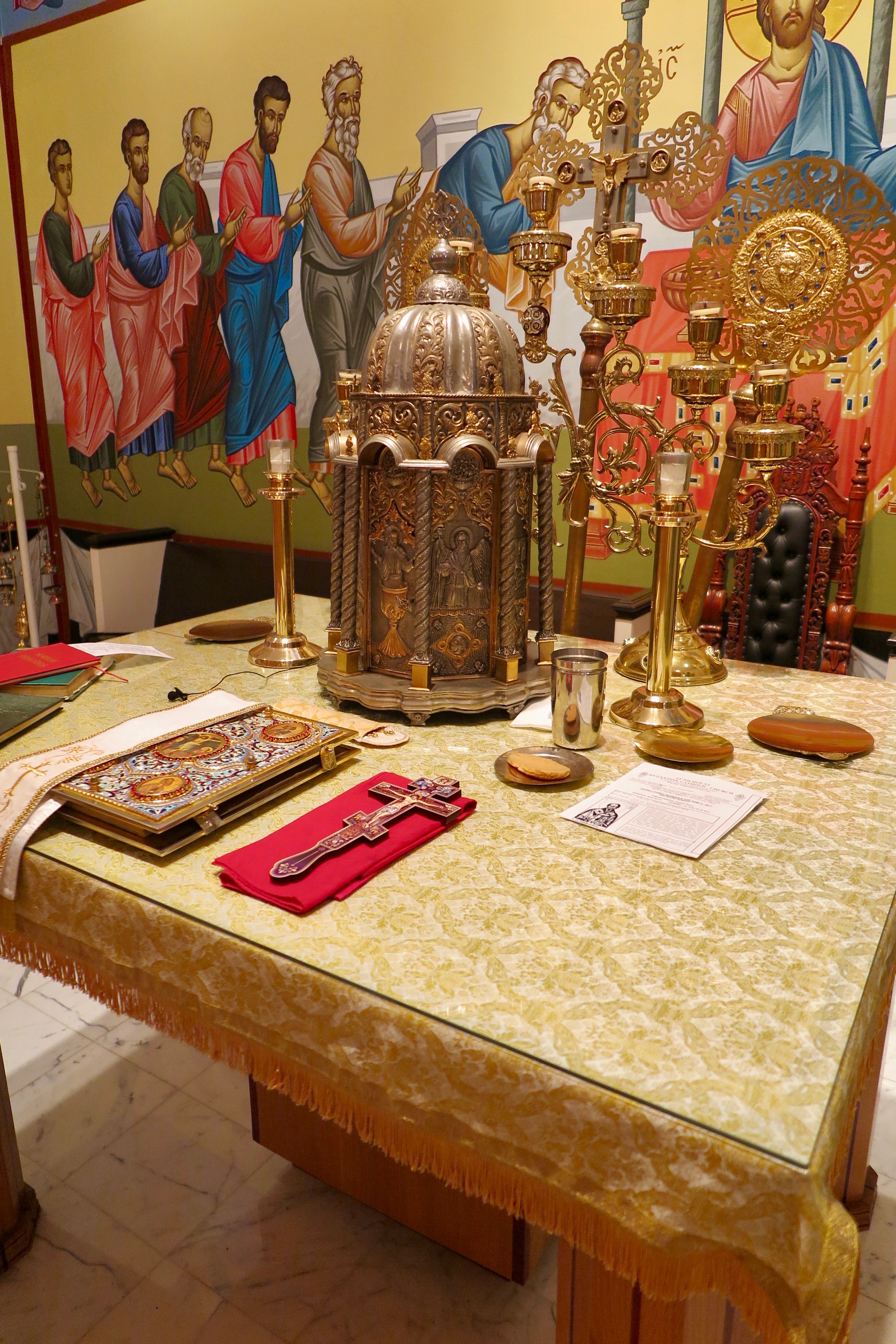 …and the deacon's altar, which serves as a kind of credence table.
No, the deacon doesn't drink coffee during the liturgy. The insulated cup is there to keep water warm for the the preparation of the gifts.
It was a great visit and a great chance to experience a beautiful liturgy. Thanks, Deacon, for the invitation! Come visit us in Queens sometime to see how the other half lives!