Our parish's resident shutterbug, Rosalind Chan, took some memorable and beautiful pictures throughout the week. You can view a full gallery here. Below, some highlights of the week that was at our little church in Queens.
Palm Sunday
Bishop Sanchez blesses the palms at the rectory entrance.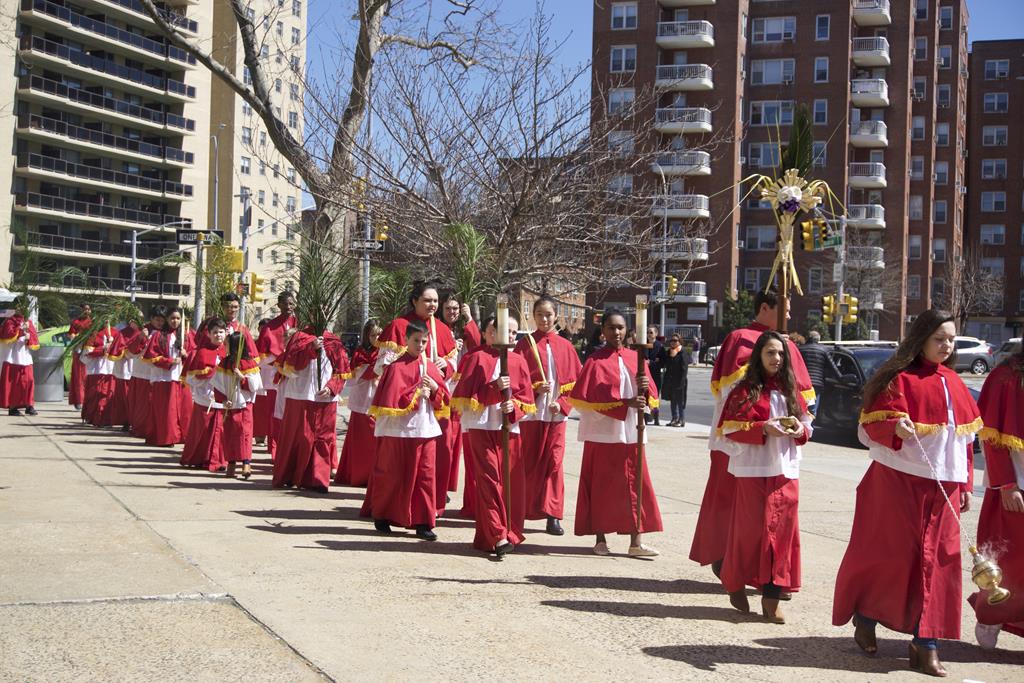 Procession down the block and into the church.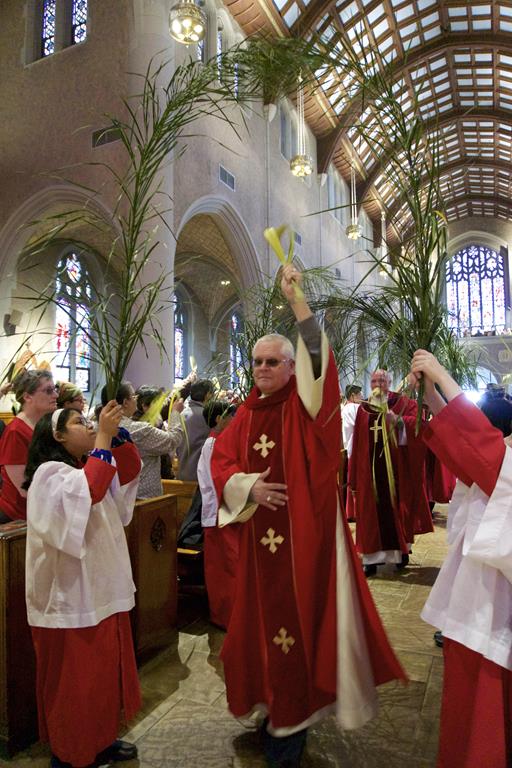 Entering the church.
Holy Thursday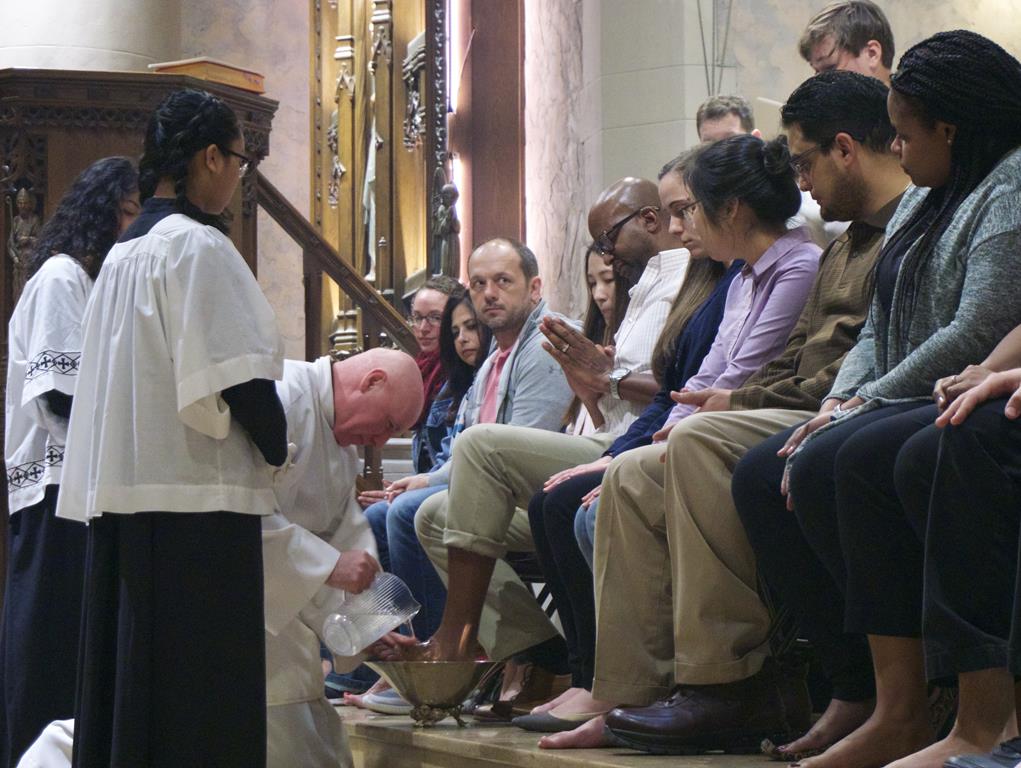 Fr. Antonin washes the feet of RCIA catechumens.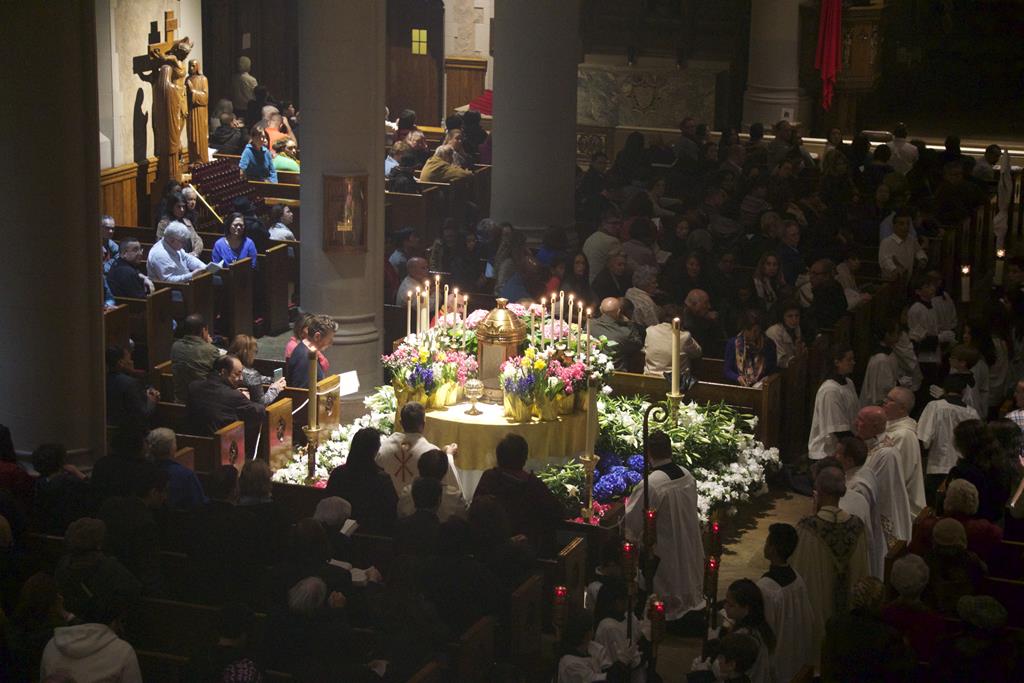 Fr. Passenant incenses the Eucharist at the altar of repose.
Good Friday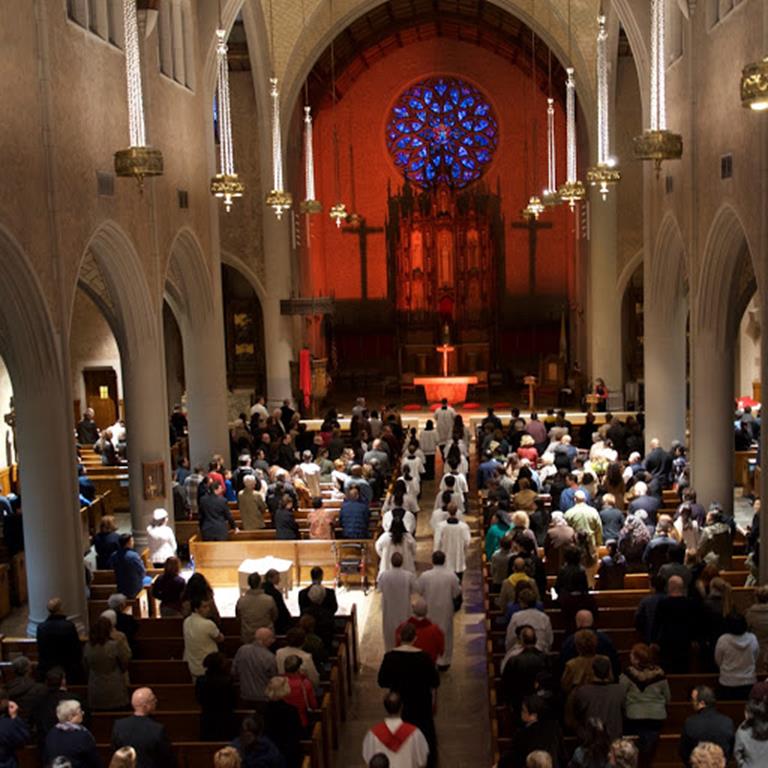 Processing into the church for the Evening liturgy, "The Seven Last Words."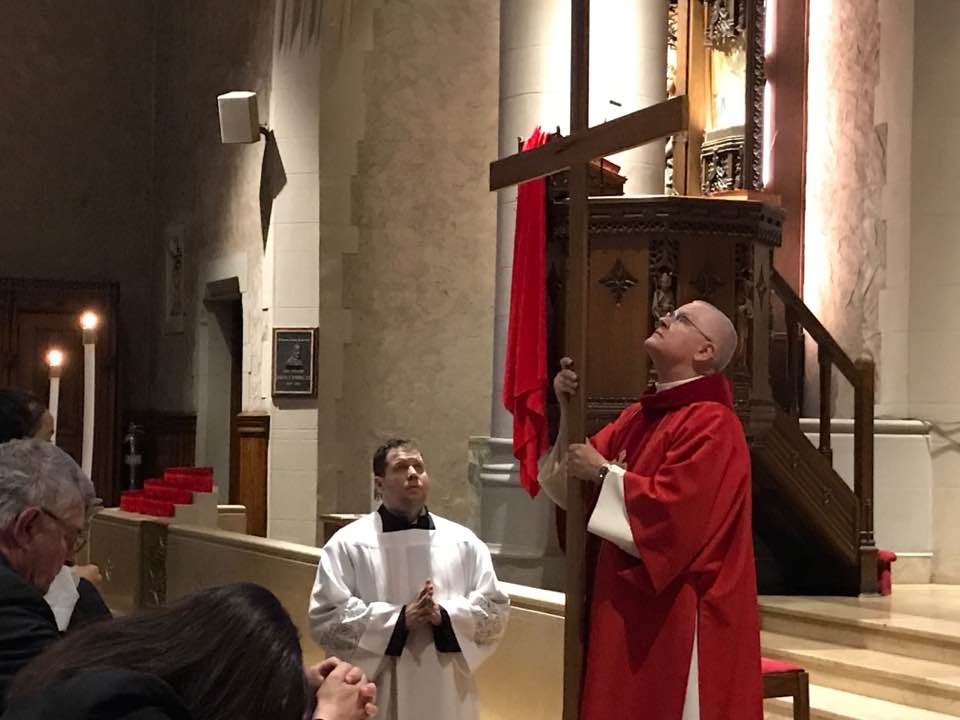 "Behold the wood of the Cross…"
Easter Vigil 
"Lumen Christi!"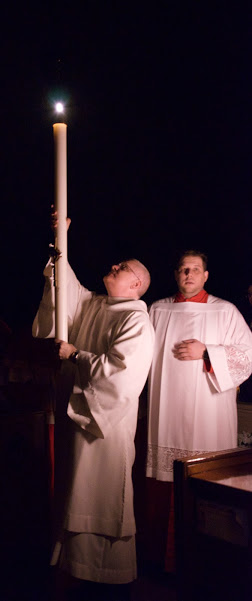 "Deo Gratias!"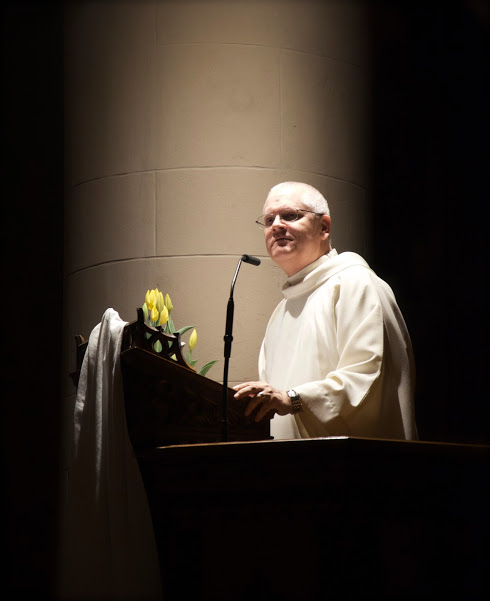 "Let this holy building shake with joy…"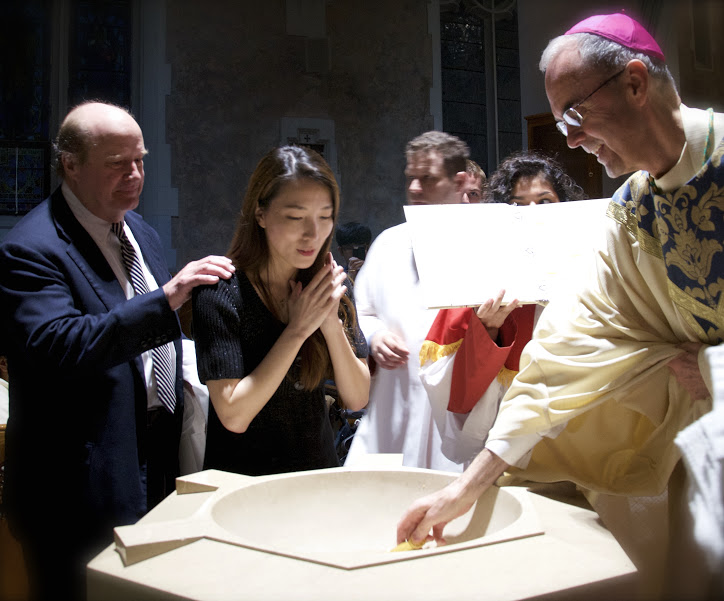 Bishop Sanchez celebrates Baptism…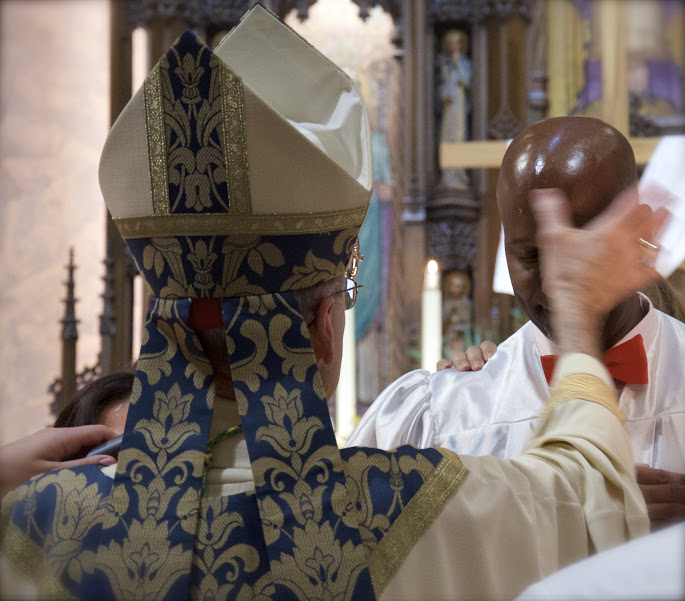 …and Confirmation. 
Kudos, congrats and a heartfelt "thank you" to all who made this week so beautiful and memorable.  I made it through nine liturgies in four days (including a nearly three-hour Easter Vigil). It never fails to amaze, inspire and "humble earthly pride." God's Church on Earth is alive and his graces never cease to renew the face of the earth. Alleluia!
Next year, our parish's deacon candidate, Thomas Jorge (on the left below) will have the joy and excitement of serving his first Triduum as a deacon. I'm delighted to be passing the torch—or the Paschal Candle—and look forward to sharing this wondrous experience with him next year.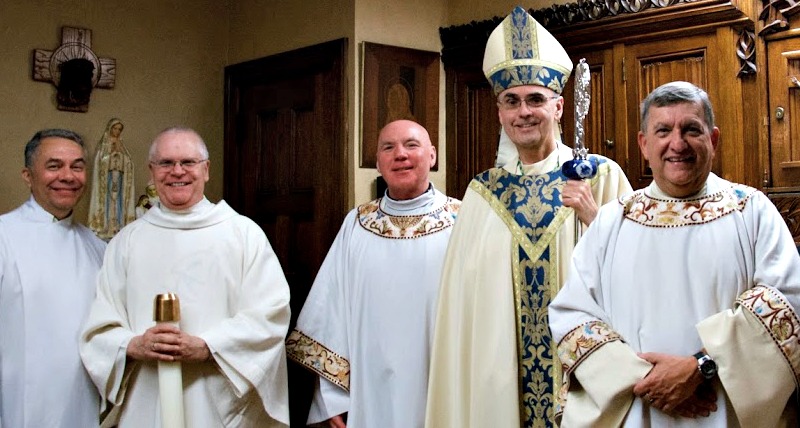 Now I'm going back to bed.