At the entrance to the town of Cascia, Italy, there stands an enormous statue of St. Rita, a native of that village who is (like St. Jude) a "Saint of Impossible Causes."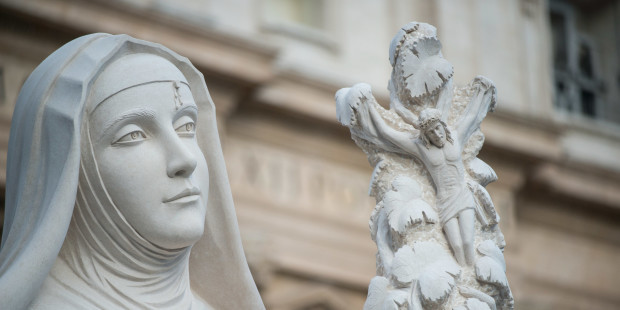 The sculpture was commissioned by the town of Cascia, and executed by a young Lebanese Christian named Nayef Alwan, who used a rock hewn from the hills of his country. After a visit to St. Peter's Square for a blessing from Pope Francis, the 20-foot statue of Rita was erected with great joy at the intersection of the roads between Cascia and Roccaporena.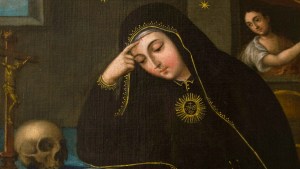 Read more:
Prayer to St. Rita, for an impossible cause
Christians of Lebanon have a long and deep devotion to St. Rita, and so they took great pride in the fact that St. Rita's statue was hewn of stone from their country, and sculpted by one of their own.
Now, they have a giant statue of their own, from the hand of the same artist, this time of their beloved fellow countryman, Saint Charbel Makhlouf, O.L.M. (or, Sharbel Makhluf), whose arm is raised in blessing above them.