In 2016, she was crowned the Queen of her native town of Valle de Guadalupe, Mexico. In March of 2017 Esmeralda Solís Gonzáles became a postulant with the Poor Clare Missionary Sisters of the Blessed Sacrament, and in April, when the news broke over the official Miss Mexico Facebook Page, she became something of an internet sensation.
"I was very happy with everything I had, but it does not compare with the happiness that God now places in my heart." Gonzáles said in an interview with the Catholic News Agency.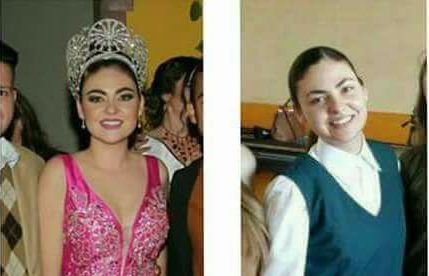 The discovery of the vocation to which she had been called was always present in her life like a "little thorn," Esmeralda said. "I realized that I had to make room in my life to know what it was that God had planned for me. In the process of discerning my vocation there was also fear and doubts, but the love that Our Lord was showing every day made me overcome any feeling of discouragement," she said." Sharing a few words for young people discerning religious vocations, she acknowledged the difficulty but said, "if you go and take God's hand, you'll always be able to take the next step."
Read more:
Sisters, nuns, aspirants, postulants, novices: What does it all mean?
As a postulant — the first step in becoming a religious sister, Gonzáles has discovered quickly that, "In religious life every new day is a new beginning and a new opportunity to extend the kingdom of God. This involves making a lot of sacrifices but they are always rewarded with happiness…[it is true that] the reality and the supposed happiness that the world sells is very attractive [but] it is necessary to fix your eyes on what lasts."
"You mustn't be afraid. If God is calling you, he'll take care of everything. All you need to do is receive him with a lot of peace, joy and confidence. I believe fear is a big excuse that is responsible for truncating the true happiness that only God can offer," she said. "I have been in religious life very little time, but I truly have been very happy."
For more on the story, and background on the Missionary Poor Clares, read CNA's full piece, and let's offer a prayer for all the young men and women preparing to enter religious life during the summer months.