Whether traveling for business or pleasure, you probably haven't invested a lot of time thinking about the soap products in your hotel room. It smells nice, it's invitingly packaged and it's there. Often its supplied so lavishly that you return to your room and find that the little bar of soap and bottle of shower gel you'd just cracked open that morning have fresh, unopened replacements.

I confess, I have thought to myself on more than one occasion that throwing away a barely-used soap seemed wasteful, but that's as far as thinking went.

A tech businessman who spent over 150 nights a year in hotel rooms, took the thought further. Shawn Seipler called the front desk of his Minneapolis hotel room and asked what they did with all of the barely-used soap replaced by housekeeping. He was told that it was simply thrown out.

It was a conversation that turned into a life-saver for thousands. With a partner, Seipler made inquiries to 30 other hotels and in each case, the response was the same. Hotels were throwing their soap away to the tune of 5 million bars of soap a day. What if that unused soap were to be recycled and rebatched, Seipler wondered — who might it serve?

Doing just a bit of research he found health studies estimating that 9,000 children a day die around the world from hygiene-related respiratory and diarrheal diseases. In one study he read that diarrheal disease is the second biggest cause of death among children, and then about a village in Bangladesh suffering high mortality rates due to such diseases. "In this study,"

says Seipler

, "the doctors brought two things into the village: soap, and education on how and when to use it, and in that village there was a 60% reduction in diarrheal disease, from simple bar soap."

In was in that "aha moment" that Clean the World was born. "I realized this was my calling," he said in an interview: "I called my Puerto Rican relatives and they said 'let's do it.' Pretty soon we were sitting in my garage on pickle buckets with vegetable peelers, cooking soap."

From that humble beginning, Seipler and Clean the World he and his partners have managed to get about 5,000 hotels on board, supplying over a million hotel rooms worth of soap to his organization. After the soap is collected it goes to processing plants located in Orlando, Las Vegas, Montreal, Hong Kong and India where it is cleaned, rebatched (to the tune of 40 million bars of soap) and then delivered to "children, families, and mothers in 116 countries," Seipler tells CNN. He hopes to soon begin to supply people in China and the Middle East.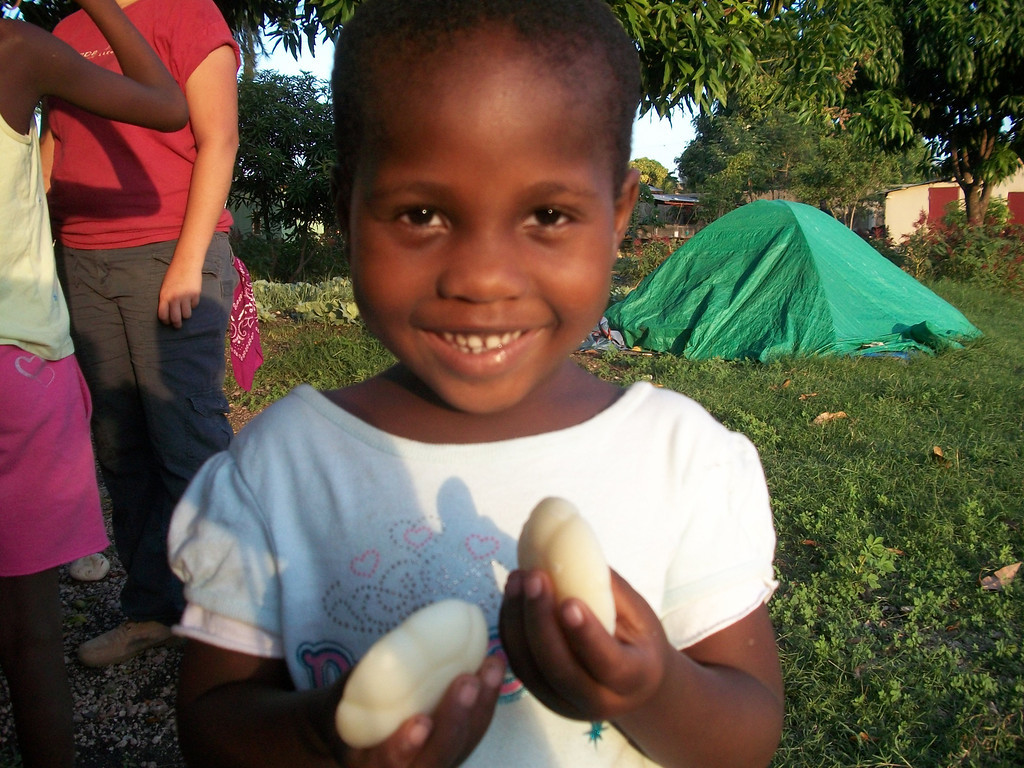 For about .75 cents per room per month, Clean the World recycles all of the cast off soaps, shampoos and gels, and gets them to families who are literally dying due to "a lack of access to these products." Seipler says the hospitality industry — Disney, Caesars International, Hilton and many other brands — have enthusiastically given the financial help necessary to keep this vision going.

Clean the World also helps the impoverished in the United States. Noting that "Food stamps can't be used for soap," the organization provides free hygiene kits that are distributed, in partnership with charities like the Red Cross and the Salvation Army, to families in need and the homeless.

Is it having an impact? Currently the number of children dying each day from diarrheal and respiratory illness has fallen from 9,000 to 6,000, and Seipler has

a specific story to relate

about 4,000 school children in Kenya: "When we went into this community there was an 80% infectious rate of diarrheal disease. We've handed out soap on a regular basis and educated the children in these schools, and the first reports back [show] a 62% reduction in that rate of infection. This invigorates us. It inspires us to do more!"

Well, I'm inspired, too! I want to hear more and do more, and there are ways you and I can help, even locally by partnering with Clean the World to assemble hygiene kits for dispersal by outreach centers in your own neighborhood. This seems like something every parish youth group and service organization can get behind.