What can God do in your life with one Bible verse a day?
Subscribe to Aleteia's new service and bring Scripture into your morning:
Just one verse each day.
Click to bring God's word to your inbox
Often, after praying, we are left disappointed because our prayers don't seem answered. But what if it is not that God does not hear us, but that we have not grasped the whole meaning of supplication? 
Prayers of supplication raise a lot of questions. We have to admit that at times, their meaning is lost on us. We might smirk condescendingly at a grandmother praying for her grandson to pass his exams, when he has not touched a book in years. We might feel concern for people praying to win a jackpot. Here, we enter into a magical world that has nothing to do with the Gospels. We never tire to repeat that God is not an automatic dispenser. He is not there to reward our laziness and incompetence. He, most certainly, is not there to redeem our whims and resentments. This would be a pagan inversion of the Lord's Prayer: "Our will be done, our kingdom come, hallowed by our name." Often, our prayers of supplication tend to be of a pretty dubious nature. Should we then stop praying altogether? Of course not!
"Our Father knows what we need"
The Bible abounds in prayers and supplications. As St. Paul exhorts us: "I urge, then, first of all, that petitions, prayers, intercession and thanksgiving be made for all people" (1 Tim 2:1-2). Jesus Himself was intent on prayer: so that Simon Peter would not succumb, so that Lazarus could rise, so that his disciples remain united and protected from the Evil One … He teaches and encourages us to pray at alltimes: "My father will give you whatever you ask in my name" (John 16:23). If fathers on Earth can give good things to their children, all the more so, Our Heavenly Father, can provide "good things" to us – the most precious of them being "the Holy Spirit."However, the Holy Spirit does not exclude the rest.
Does God preoccupy Himself with every detail of our daily lives and our problems? The answer can only be a firm "yes." He is Our Father, not some abstract concept. Does he operate on this practical level? Certainly, and we can assert this. But how does He actually do it? Well, now and then, He does it through miracles, although direct interventions are rare, it can happen! Usually, He guides us from deep inside through the gentle power of persuasion by the Holy Spirit, our various causes and especially our acts of charity. However, often this can also be done in allowing these fortunate encounters and these wonderful coincidences, which the non-believers attribute to chance, and where we see the hand of Providence. But you might ask, why should we bother with the prayers of supplication?
Is it a way of telling God about our needs? This is not so, "for Our Father knows what you need before you ask Him" (Mt 6:8). So, is it a way of pressuring God, to obtain some favor? No, the prayer of supplication transforms us, not God. This is the very reason why, we must persevere. It is not that God has turned a deaf ear to our prayer. It is that our prayer must not have been profound, pure, passionate and humble enough. The prayer of supplication opens our hearts revealing graces within us and within this world. God can do it all on his own, however, He prefers to operate together with us, through us and especially through our prayers.
Brother Alain Bandelier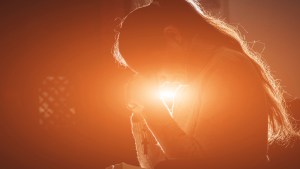 Read more:
This prayer can help reignite your love of God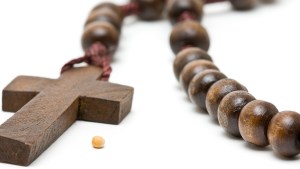 Read more:
Can certain prayers be more powerful than others?