What can God do in your life with one Bible verse a day?
Subscribe to Aleteia's new service and bring Scripture into your morning:
Just one verse each day.
Click to bring God's word to your inbox
Some romantic relationships come to an end whether we like it or not. When that happens, it's a true catastrophe. We feel devastated and think we'll never be able to fall in love again. How can we get over that pain?
"And they lived happily ever after," as so many children's fairytales tell us. But, in real life, all love stories don't have such a happy ending. If you're in the middle of a break-up, these few words of advice may help you to bounce back and better face the future.
1. You must believe that one can love more than once, and the second time more than the first.
2. Don't stay at home. Get out. And get rid of old photos and souvenirs.
3. Don't wrap yourself up or wallow in your unhappiness.
4. Get away, cut all ties with the other. Don't try to cross his/her path with misplaced hopes that can only reopen past wounds.
5. Consign your dreams to the past. As long as you go on hoping, you can't heal.
6. Work, keep your mind occupied.
7. Tell yourself that failure has a meaning. It helps us to mature.
8. Tell yourself, "Maybe it wasn't him/her that I loved, but an idealized image of them."
9. Cry if you need to.
10. Don't take it out on others.
11. Systematically banish one thought by another. With time, it works and obsessions end.
12. To get back your self-confidence, take care of your appearance; don't let yourself go.
13. Don't rush into the arms of someone else as compensation. It is possible to love again … but you need a time of transition.
14. Find your worth within yourself, not in the admiration of others. Take back the self-empowerment you may have given up.
15. Take care of those who are even more unhappy than you.
16. To avoid depression, it's essential to sleep well. If need be, see your doctor.
Father Denis Sonet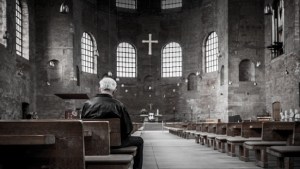 Read more:
Something more powerful than Xanax helped me with my grief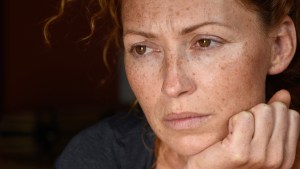 Read more:
When you are suffering, pray this Psalm for comfort