A psychiatrist explains to both parties how to strike the right balance ...
Need an idea for Lenten almsgiving?
Help us spread faith on the internet. Would you consider donating just $10, so we can continue creating free, uplifting content?
Make a Lenten donation here
It's not easy for a young couple to detach themselves from their parents, especially when the latter want to carry on their instructional role. Psychiatrist Dominique Megglé explains to both parties how to strike the right balance …
What advice would you give to a young couple?
Dr. Dominique Megglé: Don't live too close to your parents. Set up house elsewhere. You'll catch up with them again later.
For a couple married for three years, a woman who phones her mother every other day is taking a big risk. There are probably no marital arguments, but a silence sets in more and more between the spouses. If she limits her calls to her mother to every two weeks, she'll begin arguing with her husband. But that's a healthy exercise to start a deeper dialogue. For a woman, maintaining an overly close relationship with her mother is a way to avoid confronting the sexual difference, of confronting the clash her husband represents. "Forget your people and your father's house," as Psalm 45 advises us.
Is this a common pitfall?
A young couple is particularly vulnerable to intrusiveness and demands because they haven't yet established their ground rules and rituals of daily life. They're still finding themselves. Through inexperience, newlyweds are awkward. They fluctuate between the trap of two approaches: either taking refuge with mommy and daddy at the least sign of trouble, or an excessive defense of their own prerogatives.
After the first marital disputes, it's sometimes hard not to seek the comfort of one's mom. As for the father-in-law, he can see his son-in-law isn't much of a handyman, so he arrives every weekend with his toolbox to fix up their apartment. The mother-in-law calls every day to hear in detail how her "baby" is.
Beware! The young couple must learn to have a new relationship with the older generation, who now represent the outside world. That's sometimes painful: the ties between mother and child are the strongest of all human ties.
Are parents-in-law often intrusive?
Yes, no doubt. To find out, I listen to them. Their words betray them. If they're continually saying "my daughter's house," or "I'm going to my son's," they're probably being intrusive. They're not aware of it. They're filled with good intentions. If they force themselves to refer instead to "the children's house," or "I'm going to see the children," then everyone will breathe easier, and them first of all.
Is theirs a delicate situation?
In certain aspects, it's even more so than the young couple's. The wound of the "empty nest" is still in the process of healing. They see their children making mistakes through inexperience: with their baby, their landlord, their purchases … They made the same mistakes when they were young. They want their experience to be of use. But life isn't like that: we can't gain experience by proxy. We need to make a certain amount of our own mistakes and a certain amount of our own successes to gain experience. Later, we can only pass on a minimum amount of it to those we love most.
It's by accepting this separation and respecting a respectful distance that parents-in-law can continue their instructional role. They teach their married children to have ever greater confidence in their own marital and parental capabilities. A young family thus takes strength under the liberating gaze of love of their parents-in-law. And they need it.
What's the right distance to strike?
A distance that respects the privacy of the household. Parents can share their fears between themselves, but not with their children. They must be ready to help their adult children if they're asked for it, and be ready to refuse help with things that are none of their business, such as the young couple's private life. A happy family isn't built on unhealthy complicity that muddies the boundary between generations.
In your view, what's the secret to family harmony?
Humility and humor. What kills is the smug, sure-of-oneself "me/I."
Interview by Luc Adrian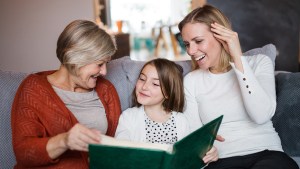 Read more:
7 Reasons to cherish your mother-in-law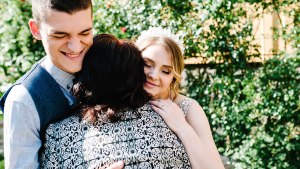 Read more:
How to navigate your relationship with in-laws who don't share your faith