Many saints received the Word of God by opening the Bible and coming upon a verse at random. But what about us?
What can God do in your life with one Bible verse a day?
Subscribe to Aleteia's new service and bring Scripture into your morning:
Just one verse each day.
Click to bring God's word to your inbox
Unimpeachable witnesses confirm it: we can find enlightment from the Lord by opening the Bible. One of the most famous examples is that of St. Francis of Assisi. One evening, he was invited to the home of his friend Bernard de Quintevalle, who told Francis of his great desire to abandon everything like him and share his life of poverty. But was it truly God's will? Francis hadn't the least thought of founding a community, much less a religious order. After a long conversation, they agreed to go to Mass the next morning to ask for the Lord's guidance. To do so, they opened the Holy Gospels three times. And each time, they fell on one of the passages in which Jesus calls his disciples to leave everything and follow him. A little while earlier, Francis had already been enlightened by a similar passage from Scripture: during Mass in the little church of Portiuncula, the story of the calling of the disciples, two by two, with no walking stick, no belt, and no money, had been a revelation of the path Francis was to follow.
There is also the example of St. Thérèse of Lisieux. In her writings, she relates how she had been filled with apparently contradictory and unrealizable desires and calls. She felt called to live all vocations, and yet she was only a little Carmelite in a provincial convent. It was on opening a notebook where passages from the New Testament had been copied out that she found her answer. In chapter 12 of the First Letter to the Corinthians, she read of the variety of Church vocations. In chapter 13, she read that the highest calling among all others was love. She then understood: if the Church has many members, it has but one heart. She had found her role: "In the heart of my mother Church, my vocation is love."
Opening the Bible is not like the lottery or the draw of the cards
You don't have to be for or against such a practice: it's part of spiritual tradition. Indeed, many Christians could attest to the impact of a word of the Lord at one moment or another along their journey—a word received like an answer or a call requested on opening the Bible, or found without even looking for it, which is perhaps even more convincing.
Yet we must remain prudent and measured. There is a spiritual and psychological danger in making systematic, and more or less magical, use of this practice. Fragile personalities can seek in it a kind of security that absolves them of responsibility—as though our fate was written, as though we no longer need to assume the risks of free-will and intelligent debate.
Conversely, dominant or persuasive characters may seek to use it, consciously or not, to manipulate a group or individuals. Some say, "Let's draw a verse"; others, "Let's read a verse at random." These are ill-chosen expressions. To open the Bible is not like playing the lottery or drawing cards. It is to make an act of faith. It's firstly to become prayerful, to listen attentively and humbly. And it is then to abandon oneself to the Lord, in the attitude of a disciple open to instruction, of a son who seeks to obey.
Some theologians criticize this as a subjective and naive approach to Scripture. They would even call it a fundamentalist approach that short-circuits a bit more objective study of the text and its context. Clearly, a trusting reading with a simple heart does not preclude a studious, intelligent reading, and vice versa. The goal of exegesis is not to place between the Word of God and those who hear it filters so dense and complicated that it drowns out the voice of the Beloved.
Father Alain Bandelier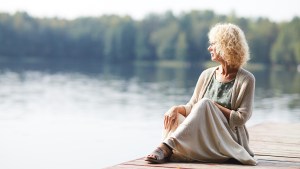 Read more:
St. Bonaventure's advice for how to be at peace with your place in this world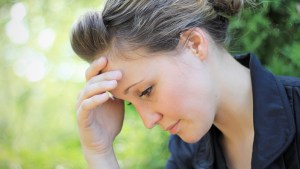 Read more:
Calm your anxious mind with these Bible verses