Fertility is not merely the ability to have children...
What can God do in your life with one Bible verse a day?
Subscribe to Aleteia's new service and bring Scripture into your morning:
Just one verse each day.
Click to bring God's word to your inbox
Faced with infertility, spouses might wonder why the Lord has brought them together. But what if fertility is not merely an ability to have children?
Spouses who are unable to have children often wonder: what would be the goal, the fruit, and finally the purpose of our love? This situation compels us to ponder the meaning of fertility and the fruit of marriage. Christ tells us of a higher mystical fertility: the fruitfulness of the Cross (Mk 8:34). There is no actual need to resort to subterfuge. Infertility, of course, is not an absolute tragedy – it does not prevent one from living and loving. However, for a married couple, nothing can replace a child that has been born out of love that transformed them into parents. This is why the consolation and compensation for those undergoing this trial seem so meager. The couple might go through utter despair. There exists a perceived risk of succumbing to it, or on the contrary of trying to evade the issue. There is also a more subtle danger of letting this despair find a permanent place in their hearts.
This trial could reveal the wealth of the heart we could have never unsuspected.
The suffering of a wounded heart could also open it, filling it with life and love. We should not deny the trials and tribulations involved. While this could make one lose heart, it could also become a call for a challenge. On a more profound level, it could fill our hearts with the "foolishness and weakness" of the Crucified Christ (1 Co 1:22-25), that is, with something found in His heart.
In this respect the couple afflicted with infertility has been perhaps put here to accomplish a very specific task. In our day and age, when love and life are open to so many expectations, are not they secretly and painfully participating in gestating the civilization of love and the culture of life?
The fruitfulness of a couple is not to be reduced to procreation. In itself, procreation calls for education. This is a vital aspect of being a father and a mother. A childless man or a woman can transform into educators and contribute to "begetting" a child together with his or her personal, social, and spiritual life. This is clearly the case with adoption, but it can also be true in less official and permanent arrangements. Along their path through life, young people encounter many adults who are not their parents, but who have helped them into being – Socrates used to refer to this art as the Elenchus' method.
Three ways a couple can be fruitful
To put it more simply, let us not forget that the real gift of love is always the gift of life. And all the more so when it has been consecrated through the sacrament of marriage. Aside from children there exist three other ways to be fruitful that we can all experience: Firstly, the spouses are in a way giving birth to each other. To say "I love you" always requires faith and hope in the other. From a Christian view, it is to help the other become a saint desirable to God.
Secondly, together a husband and a wife form a household – they are daily creating this extraordinary living reality that is their relationship, which is infinitely more than a sum of two beings. And finally, and this is something everybody should know, a household as such, has for vocation a mission, to influence and to serve. It goes far beyond being involved in some activities or having some engagements — it is to be invested in love for Jesus and the world.
All if this is the part of the sacrament of marriage. By the grace of your love, the world shall never be as it was before…
Father Alain Bandelier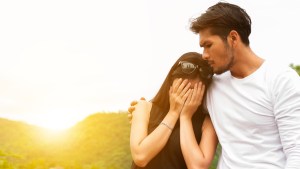 Read more:
7 Things couples experiencing infertility want you to know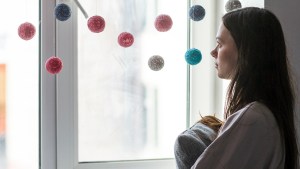 Read more:
Infertility for a Catholic woman is an invitation